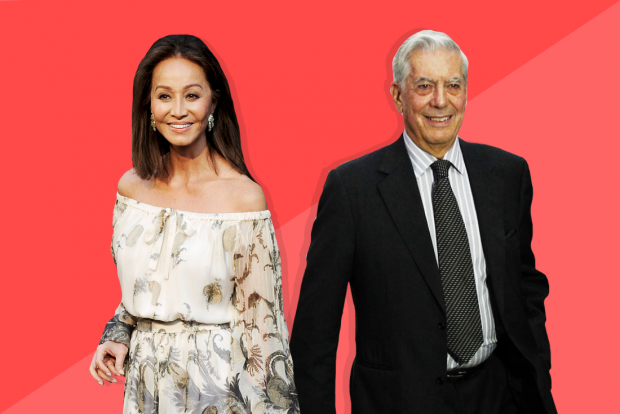 Look at that ¡HOLA! cover. Nobel prize-winning author Mario Vargas Llosa looks longingly at the woman before him, whom we'll recognize as former Filipino journalist and model Isabel Preysler a.k.a. the woman we wish we'd look like when we're 60.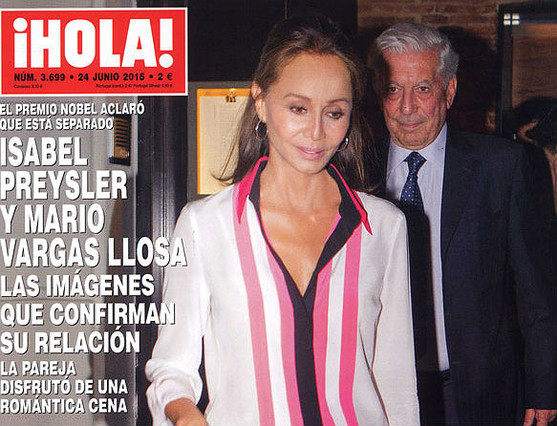 Naturally, it's a cover worth the Mediterranean buzz. The still-married Peruvian writer is now in a relationship with Enrique Iglesias' mother and economist Miguel Boyer's widow—how juicily scandalous. But is this romance really worth all the sexist blows?
The other woman 
Let's start with how the story spread. The news broke after reports of them hanging out in Madrid and flirting in events. The dinners were taken as "friendship [that] narrowed and strengthened."
When the news reached our seas, Isabel Preysler assumed the single label of the socialite who stole this noble man's heart. I don't know about you, but there's something disturbing about dubbing Spain's queen of ageless glamor as simply that.
The dictionary might give an alluring meaning to it, but 'socialite' carries connotations of a materialistic woman who's fashionably present in all social events, and marries society's most loaded bachelor for the time being.
To reduce Isabel, who once shared an award for her philanthropic work alongside Yoko Ono, into a pretty face in this love story is problematic. Before acknowledging her beauty and her deeds, she just had to be shamed in context. How dare she date when she should be mourning over her husband's death last year?
Modern norms are still medieval 
You see, the question should be: How dare we talk about the woman's fall, as if her sin was hers alone? Is it even a sin to begin with?
It's like we're living in the early ages of Britney Spears and Kevin Federline, and Angelina Jolie and Brad Pitt all over again: the woman gets the blame and the mistress name, when the spotlight should've been on the man (who's just that 'other' guy), too. Even when poor Princess Diana (whose royal husband cheated on her, by the way) and James Hewitt had an affair, more critical eyes were on the former because a) it was indecent for a woman of her status, and b) it was a damaging act prompted by selfishness.
If we're all about norms here, it's time we update them.
Truth of the matter 
As in the curious case of Kristen Stewart and Rupert Sanders, Isabel begets the bias for ditching social courtesy as we completely forget that Mario is his own home's wrecker. ICYMI: He was no victim. He was a consenting (married!) adult in a romance that is, you know, a two-sided thing.
The thing with messy love triangles that involve married men is that all respect is lost for the supposedly seductive female sex. Isabel's silence is considered wise, only because we thought it fit for somebody who stooped this low. For a socialite like her, it was a disgraceful move.
Except, it wasn't. We applaud Isabel for winging through this controversy, and for giving the finger to those who thought it was a shallow, lustful affair. For all we know, she was single and ready before this. Who are we to approve and disapprove, anyway?
Art by Dorothy Guya