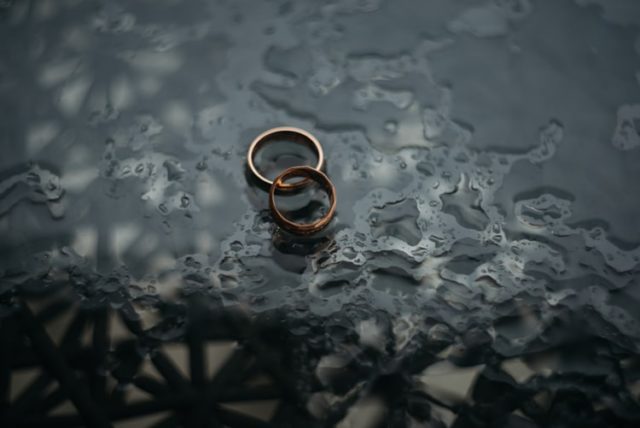 Why are Filipinos so against divorce?
The quick answer is because we are a dominantly Catholic country and we are taught that marriage is a religious sacrament, which can only be dissolved "'til death do us part." Many critics of divorce—politicians and regular citizens alike—would often say that passing a divorce law in our country would destroy the institution of marriage.
What many forget is, beyond being a sacrament, marriage is considered a civil contract under the law.
Although couples could file for an annulment or a legal separation, both aren't easy fixes. A lot of time, money, and emotional distress can come from going through these processes. What's worse is the former only allows the proof of psychological incapacity, while the latter won't necessarily unbind couples from marriage. If a marriage isn't working, couples should be able to leave with as little struggles as possible.
READ MORE: What you really need to know about getting an annulment
According to the proposed absolute divorce bill filed by Sen. Risa Hontiveros, this will make it easier and more affordable for couples, especially those who've been separated for more than five years, to dissolve their marriage. This will be based on grounds like psychological incapacity, abuse, and also irreconcilable differences (no-fault). It also allows couples to agree on alimony and child support.
However, this has brought about several concerns and myths from critics, especially with the possible existence of a no-fault divorce. In order to debunk these, we joined Sen. Hontiveros and pro-divorce advocates in a roundtable discussion last Saturday. We're sharing three takeaways in hopes of educating the skeptics out there:
Myth: Divorce destroys the sanctity of marriage
"How could divorce destroy the sanctity of family and marriage when we have no more respect for each other?" an advocate from Divorce Pilipinas Coalition asked.
It's a valid argument considering that people get married because they want to spend the rest of their lives together. Even in our Marriage and Family class in college, we were taught that love should be the center of a marriage. If the love and respect falter, couples shouldn't be forced to stay and fix problems that can't be fixed, which is something politicians like Sen. Koko Pimentel have suggested time and again.
Myth: An absolute divorce bill will open doors for "Vegas-style" marriages
Pimentel recently expressed his disapproval of no-fault divorce because he said it's too Westernized. Senators Panfilo Lacson and Bato Dela Rosa also said they're not for "unli" divorces, calling it a "Vegas-style drive-thru wedding and a drive-thru divorce."
READ MORE: Divorce and dissolution of marriage are the same thing, Sen. Pimentel
Lacson and Dela Rosa are citing the shotgun wedding trend in Las Vegas. But what they fail to note is that there are people who get married in Las Vegas, specifically the Little White Chapel, but don't get marriage licenses after. Hence, their union isn't legal.
Nonetheless, some are worried that people would abuse the irreconcilable difference grounds. Atty. Gideon Peña also raised this question at the RTD, saying, "We might see spouses entering into a marriage without thinking about it because of the knowledge that they can end it anytime… We don't want couples to enter and then end it in a week's time."
If there are people concerned about this too, think about this: Even our relationships don't work out after a short or long period of time. We don't enter into a relationship, or in this case, a marriage thinking that we're going to split with them eventually.
For example: Malta, which passed their divorce law in 2011, has the lowest divorce rates in Europe. This means that despite the law being passed, citizens didn't immediately run to the courts and get divorces in a snap.
The Philippines is the last country that hasn't legalized divorce. So it's also possible that the divorce rates won't spike immediately if the absolute divorce bill does pass in the 18th Congress.
As gender studies professor and psychologist Dr. Sylvia Claudio noted: "Frivolous divorces are not the responsibility of the bill, but of society."
READ MORE: Why in the world don't we have divorce in the Philippines?
Myth: Children will be affected by divorce the most
Divorce Pilipinas Coalition advocates all said their children were understanding about their parents splitting up, so it's also not difficult for them to accept a divorce law. Sen. Hontiveros cited in a Facebook post that divorce would save children from living in a household where abuse and trauma exists.
Sports reporter Ceej Tantengco noted that this bill could create a new normal for Filipino children, saying that parents could set a good example for them if they decide to get a divorce. "Makikita nila na hindi normal ang masaktan, hindi normal na may nananakit, at hindi selfish ang makipaghiwalay," (The children will see that it's not normal to get hurt or to have someone hurt you, and it's not selfish to break up with your spouse) she said. "May karapatan ka maging masaya, at kung malagay sila sa sitwasyon na ganun, alam na nila ang gagawin." (They have the right to be happy, and if they're placed in a similar situation, they'll know what to do in the future.)
https://www.facebook.com/hontiverosrisa/photos/a.10162540587825657/10162549291975657/?type=3&theater
Also, as mentioned earlier, the absolute divorce bill will allow parents to talk about child custody and child support. This means parents are given the option to choose how they want to split expenses and how they'll take care of their kids together even after they've split up.
***
Ultimately, Sen. Risa Hontiveros believes people wouldn't abuse this law in any way possible, saying that spouses would file for divorce in good faith. Especially for people who've been wanting to get out of their abusive marriages for good and without having to spend an exorbitant amount of money. What she wants now is for the bill to pass during the 18th Congress and for the Senate to support the cause.
Photo courtesy of Unsplash
For the latest in culture, fashion, beauty, and celebrities, subscribe to our weekly newsletter here  
Follow Preen on Facebook, Instagram, Twitter, YouTube, and Viber
Related stories:
What you really need to know about getting an annulment
Divorce is an important option for all couples
Why settlements take the longest to process during a divorce
Divorce and dissolution of marriage are the same thing, Sen. Pimentel