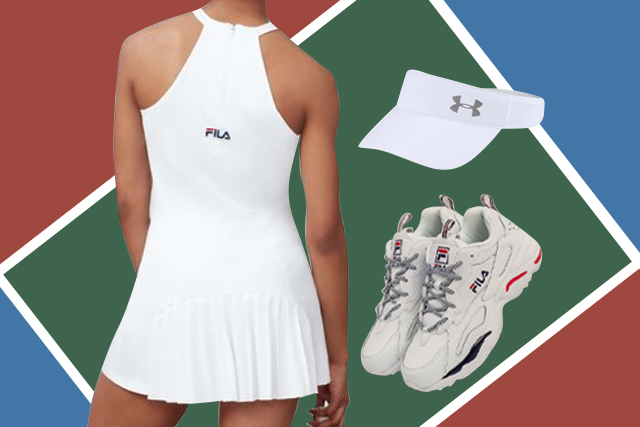 If you're a girl on-the-go and is into comfort and style, activewear is the way to do it. Nowadays you don't have to be exercising to sport those running shorts, dry-fit shirts, yoga pants, and even your running shoes. They're comfy, light, and will bring you anywhere. 
But if you're looking into a certain sporty style—there's a sport with a fun casual flare you'd want to try: tennis. 
Pleated skirts, polo shirts, collared vests, and sneakers—these might be pieces that you already own, but the tennis sport popularized this look in the 1860s. Fibre 2 Fashion says that during that time, female tennis players wore modest clothing made of heavy materials such as serge or flannel at that time. Their attires included corsets with high-collared blouses and neckties, long bustle skirts (sometimes with fur), and skimmer hats. 
However, the fashion trend changed when Maud Watson won the female Wimbledon Lawn Tennis Championship in 1884. Maud, the first woman Wimbledon champion, wore a white, long, bustled two-piece dress at that competition, popularizing the white tennis attire. Women realized that white was the best colour for tennis clothes because it didn't reveal as much sweat stains as other colours. This started the so-called "tennis whites" that have dominated the tennis scene for many years.
The appearance of tennis uniforms eventually evolved over the years—from long skirts to pleated ones to give women more freedom to run around the court, and shifting from high collars to regular straight collars. Tennis dresses also emerged for a lightweight option, and sun hats turned into visors or caps. 
What remained almost similar to the original tennis wear are sneakers. Most players still opt for white tennis shoes, however, multicolored options are now available in the market. 
Sports events like Wimbledon, US Open, and French Open began popularizing tennis wear, and fans began sporting them (even if they don't play tennis themselves), and it eventually turned into casual and cute everyday wear. Up to this day, especially with the increase of TV and social media coverage on women's tennis leagues, the tennis trend is far from dying down. 
So if you want to look like the ultimate sporty girl-next-door, here are some Preen tennis fashion picks for you:
Lacoste Slim Fit Stretch Mini Piqué polo shirt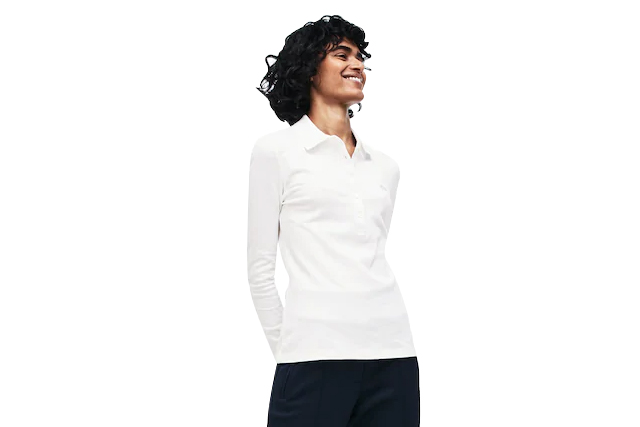 Crafted in stretch mini cotton piqué and topped with mother-of-pearl buttons, this warm long-sleeved Polo Shirt can take you anywhere. Just pair it with a pleated skirt or good old denim jeans and you're good to go. Available at Power Plant Mall. 
H&M Bell-shaped skirt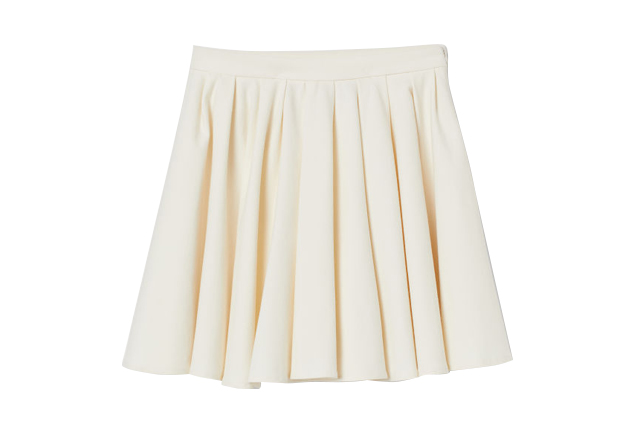 This mini bell-shaped skirt in made from a cotton blend with pleats at the top and a concealed zip in one side is unlined, light, and a classic staple for your wardrobe. It's perfect for the Philippine summer, and paired with a nice halter top or polo shirt. You can also use it to spice up your cold weather attire with a pair of leggings underneath. Available at SM Megamall. 
Fila P.L. Rolando dress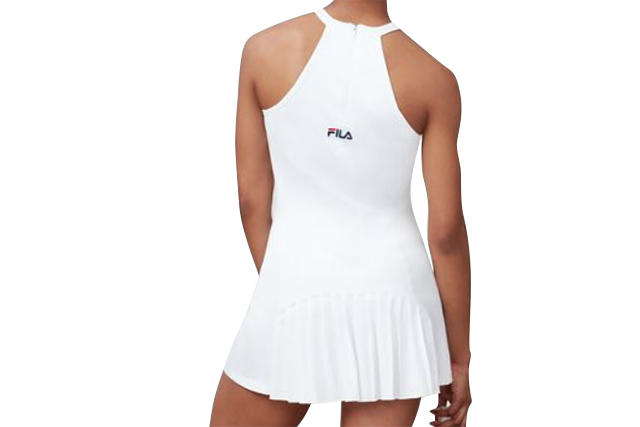 Stay light and casual with this tennis dress in an all-white treatment. This Fila halter dress is so easy to wear, all you have to do is throw on a pair of sneakers and you're out the door. A visor would probably be good to complete the look. Available at Uptown Mall.
Tommy Hilfiger Color Block Zip polo
The classic top that remains a favorite year after year gets a redo with a quarter zipper along the placket, and is also part of the Tommy Jeans collection. The lose fit is perfect for everyday wear, and the blue and red Hilfiger colors give an effortless air of style. Available at EDSA Shangri-la Plaza. 
Stradivarius asymmetric top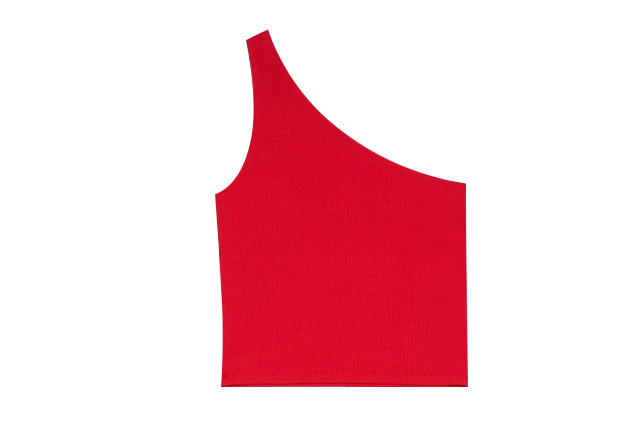 Looking for something to pair your pleated skirt with? It usually can go with any kind of top, but this one shoulder asymmetric number is perfect for your flowy bottoms. Not to mention having an additional pop of color. Available at SM Aura Premier. 
Under Armour Fly-By visor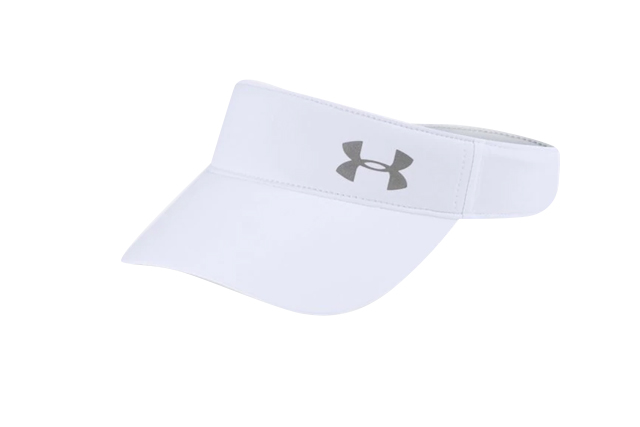 If you love spending time under the sun, it's always good to get a 100 percent polyester visor, because the material handles sweat really well, and gives greater stretch and recovery, an ultra-soft feel, and a more breathable performance. Available online. 
Fila Ray Tracer MS WBR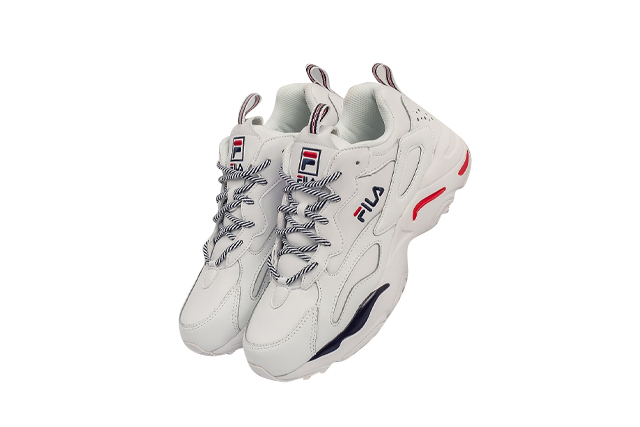 The Ray Tracer is a Fila classic that started with only one color: white. However, it has returned in additional colorways, combining retro design with today's hottest chunky sneaker styles. Available online.
Art by Tricia Guevarra 
For the latest in culture, fashion, beauty, and celebrities, subscribe to our weekly newsletter here  
Follow Preen on Facebook, Instagram, Twitter, YouTube, and Viber
Related stories:
Female sportscasters have been dealing with sexual harassment on the job for too long
Your childhood headbands are back, but they're not like before
Puffer jackets are out, puffer bags are in
The lowdown on the cool green shade you're seeing everywhere