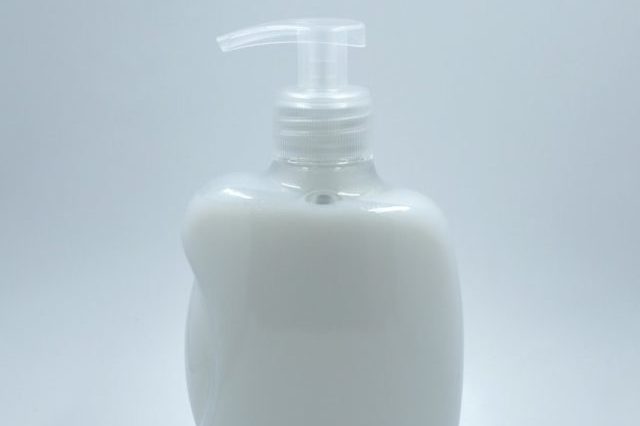 The hunt for sustainable beauty is an ongoing journey. It doesn't just mean opting for cruelty-free products made from naturally-sourced ingredients. It's also important for people to cop items that come in containers that can be recycled or reused; some brands have skipped packaging altogether.
According to the United States Environmental Protection Agency (EPA), around 14.7 million tons of plastic containers and packaging were generated in 2015, and majority of them ended up in landfills. Although brands in general have switched to bio-plastics, "National Geographic" reported that it still caused problems like pollution from fertilizers and allocating food like corn to make plastic in a resource-scarce world.
The best course is to either keep the empty containers and upcycle them, or just give them back to the brand so they can be used for future products. If you're wondering which ones accommodate empties, refer to the list below.
Innisfree
The popular Korean brand has an "eco-recycling program" where you can drop off empty skincare containers in a box found inside Innisfree stores (SM Mall of Asia and SM Megamall).
Lush
As part of their ongoing sustainability plan, Lush encourages customers to return containers and will also reward them in return. If you have five empty Lush tubs lying around, bring them to a nearby store and you'll get a free face mask. Not a bad deal, huh?
Human Nature
https://www.facebook.com/humanheartnature/photos/a.197718384968/10150324456454969/?type=1&theater
We all know this local brand for its all-natural products. It also has a "Balik Bote, Bigay Buhay" program where you can send back up to 10 liters of empty Human Nature and other PET containers at their stores. These will be recycled instead of being dumped in landfills and waterways, and you can also help support Human Nature's development projects to their partner communities from the proceeds.
Ellana Cosmetics
In case you didn't know, Ellana Cosmetics actually accepts makeup empties from their brand. Just shoot them a message and ask how you can send back the containers.
Kiehl's
https://www.instagram.com/p/BSeNQSEFZ-G/?utm_source=ig_embed
The skincare brand uses "post-consumer recycled materials" for their packaging. So, it encourages customers to participate in its Recycle & Be Rewarded program. All you need to do is return full-sized empty Kiehl's bottles and in return, you'll get a stamp which will entail you to a travel-sized product once you get 10. You can also return deluxe samples and complimentary products, but you won't get a stamp.
Messy Bessy
This home cleaning and beauty brand wants customers to return one, two, and four-liter containers to their stores for a P10 discount on all their items. You can also send back bottles that are less than a liter so the brand can recycle them.
Photo courtesy of Unsplash
For the latest in culture, fashion, beauty, and celebrities, subscribe to our weekly newsletter here  
Follow Preen on Facebook, Instagram, Twitter, YouTube, and Viber
Related stories:
Fragrance-free skincare: Why you should switch up your routine
Sustainable beauty? These local eco-friendly shops make it possible
Get into the latest skincare craze: bakuchiol
You vs. pollution: The skincare products you need