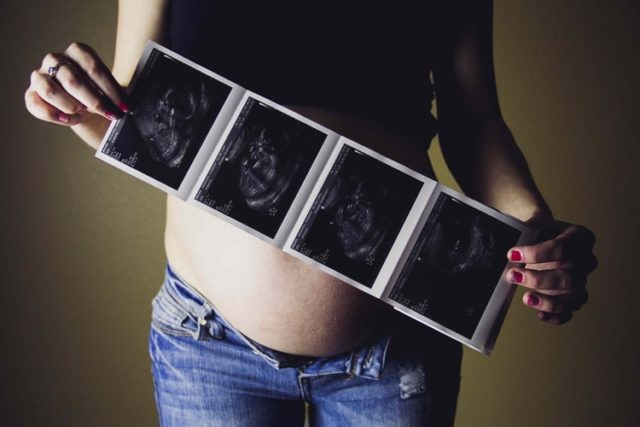 Last August, Socioeconomic Planning secretary Ernesto Pernia told reporters that teenage pregnancy in the Philippines is already a "national concern."
The Commission on Population (POPCOM) cited that around 196,000 Filipinos aged 15 to 19 years old get pregnant every year. Although the teenage pregnancy rate in the country dropped to 8.7 percent in 2017 from 10.2 percent in 2016, it's still a relatively high number.
So, what is the government doing to solve this problem? Aside from proposing sex education and giving more access to contraceptives, which several Church officials dislike, the National Youth Commission (NYC) proposed to separate male and female students in grades 7 to 12.
NYC chairperson Ryan Enriquez told ABS-CBN News, "Maraming mga grade school pa lang, mag-girlfriend at boyfriend sila dahil magkaklase sila. At kung meron silang activity na magsasama sila sa isang bahay, doon nangyayari, pwedeng maging teenage mother agad-agad." (Many grade school students already have girlfriends and boyfriends because they are classmates. If they have an activity, they'll do it in one house, and that's where the sex happens. They could become teenage mothers.)
He also said that segregating them would make it easier to talk about sex education and HIV awareness. "Kasi kung curious ka at may kaklase kang lalaki, andoon ang temptation." (Because if you're curious and you have a male classmate, there's temptation.)
Not only did Enriquez insinuate that having the opposite gender in the room would distract students from lessons on sex and HIV awareness, he also implied in his statement that it's normal for female students to be tempted. Even if he meant students in general, it's like saying it's normal for children to be tempted by sex when they learn about it.
READ MORE: Sex ed museums: The cultural trip you need to try at least once
A little fact about me: I studied in a Catholic school where male and female students were segregated—not just in classrooms, but also our lunch breaks and dismissals so we wouldn't encounter the opposite gender during school hours. I was there from the third grade until I graduated high school. Like every other school in the Philippines, we didn't have sex education. The closest we had were lessons on reproductive organs and our religion teachers telling us, "Sex is for procreation and premarital sex is a sin."
But did that stop students from getting pregnant? No. I had former classmates who had to drop out of school because they got pregnant. Most of them had boyfriends from the boys' department. I'm pretty sure interacting with the opposite gender was the reason they got pregnant at 15 years old.
The Center for Disease Control and Prevention (CDC) suggests that teens should be taught how to properly use contraceptives, not just to prevent pregnancy but also protect them from STDs. Likewise, a University of Washington study found that adolescents who receive comprehensive sex education are less likely to become pregnant than those who are taught "abstinence only" lessons.
READ MORE: What contraceptives are available in the Philippines?
Here's the thing though: First, the Philippines doesn't have formal sex education yet even with the RH Law in place. Because we live in a conservative Catholic country, our government still follows what the Church thinks about certain laws, which is ironic because we have separation of Church and state. Parents are also concerned that their kids will most likely engage in premarital sex if they are exposed to such topics or if condoms are easily accessible to them.
Second: Our country's age of consent is 12 years old, one of the lowest in the world. However, minors aren't allowed to buy contraceptives or get tested for HIV unless they're accompanied by an adult.
Lastly: Abortion is illegal here, so young girls are forced to drop out and give birth, and risking complications like low birth weight, full eclampsia (suffering from high blood pressure), premature births, and infant mortality. Even those who've been impregnated through rape and incest don't have a choice in the matter. An "Inquirer" op-ed noted that the Committee on the Elimination of Discrimination Against Women (CEDAW) made an inquiry in 2014 to amend Articles 256 to 259 of the Revised Penal Code to legalize abortion for pregnancies caused by rape and incest. Nothing happened.
READ MORE: Rape culture pervades because we let it
And yet, the only solution a government official can come up with is to separate male and female students. Yeah, that could totally help reduce teenage pregnancy cases in our country. In the first place, the government can't even give students proper classrooms, and the education arm admitted to the K to 12 program's "defects."
The reality is sex is a natural act and doing it before marriage isn't wrong. Imposing abstinence on them doesn't work every time. Instead of shaming them for asking questions about it or engaging in the act, educate them on safe sex and consent.
Remember: The root cause of the problem is not that teens' brains are "corrupted" by ideas of sex, or that they're tempted by the presence of the opposite gender. It's the lack of education, not being able to buy protection, and the shame associated with sex.
Photo courtesy of Unsplash
For the latest in culture, fashion, beauty, and celebrities, subscribe to our weekly newsletter here  
Follow Preen on Facebook, Instagram, Twitter, YouTube, and Viber
Related stories:
We didn't expect Sen. Risa Hontiveros to ban porn to curb teenage pregnancy
This college gives out mandatory pregnancy tests
What I didn't learn in sex education but should have
The PH age of consent is 12 years old and you should be alarmed