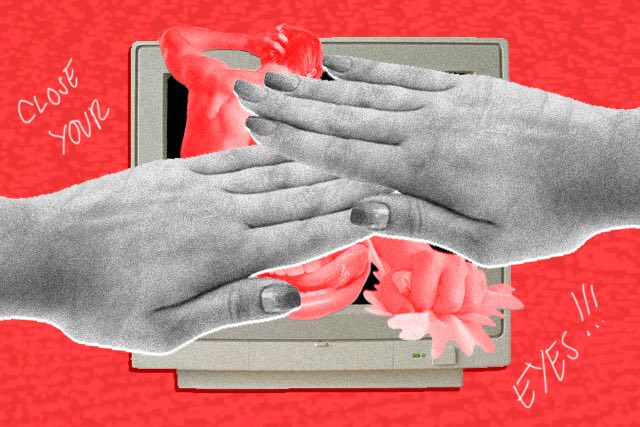 Welcome to the Philippines. Here, we lack sex education, contraception can only be accessed by people 18 and up (despite having an age of consent of only 12 years old), and senators think banning porn is an effective way to curb teenage pregnancy.
Let's talk about that last bit. Sen. Tito Sotto recently suggested an amendment on the Senate Bill 1888 or the "Prevention of Adolescent Pregnancy Act of 2018" to remove all pornographic materials online. Sen. Risa Hontiveros welcomed it and said, "I certainly agree, Mr. President. We must remove porn that is directed towards the young people especially through adult supervision through protective legislation and programs." In another statement, she said that the responsible use of the Internet will be key to "curb the rising rate of teenage pregnancy."
Recent data from the National Demographic and Health Survey (NDHS) done by the Philippine Statistical Authority showed a decrease in teenage pregnancy cases (from 15 years old and above). From 57 of 1,000 pregnancies and births in 2013, it's gone down to 47 of 1,000 pregnancies and births this year—that's still a high number nonetheless. However, the Commission on Population (POPCOM) also noted that there's no data for girls aged 14 years old and below, especially to check if they were sexually abused.
Adding a provision to ban porn on the Internet doesn't scratch the surface of the problem. While we agree that sensitive and sexually explicit media shouldn't be on platforms that can be accessed by minors, the youth needs proper sex education first and foremost. It's mostly surprising—and slightly disappointing—for Hontiveros to welcome this suggestion under Section 6 of the bill, also labeled as "Comprehensive Sexuality Education (CSE)."
The aforementioned sections will be a "compulsory part of education, integrated at all levels with the end goal of normalizing discussions about adolescent sexuality and reproductive health and to remove the stigma from all levels." But if the aim is to de-stigmatize sex and sexuality, why prioritize the censorship of pornographic materials?
A New York Times report stated that American adolescents first learn about sex and pleasure through porn. But it also noted that proper education on pregnancy prevention, sexually transmitted diseases and infections, and similar topics would help teens in the long run. This is something the Philippine government should mirror as sex education here mostly includes the discussion of reproductive anatomies and childbirth videos, and that's about it.
Personally, most of the people I know and have talked to admit that they learned about sex, protection, and pleasure through the Internet and other third party sources. The reasons often include: 1) their parents never gave "the talk" and 2) where else will they learn about it?
That said, the government should start working on providing quality sex education to the youth and giving them access to contraceptives. Hontiveros should know quite well how the Philippines' conservatism has affected these conversations since she's also one of the principal authors of the RH Bill, which was heavily disapproved by the Catholic Bishops Conference of the Philippines (CBCP). She's also one of the many senators who's fighting to increase the age of consent to 18 years old. So let's not solely place blame on pornography for the rise in teenage pregnancy.
People can absorb any information about sex from anywhere but it's a matter of how they'll apply it in their lives, and they'll need ample education so they can do it safely and prevent unwanted pregnancies. Place focus on where it's needed the most, not make blanket solutions.
Art by Marian Hukom
For the latest in culture, fashion, beauty, and celebrities, subscribe to our weekly newsletter here  
Follow Preen on Facebook, Instagram, Twitter, YouTube, and Viber
Related stories:
Sen. Risa Hontiveros' Tres Marias bills are what every woman needs
Dear Tito Sotto, this is the last straw: A response to the senate president's hipo comment
What's the real reason behind blocking porn sites in the Philippines?
Our politicians are the ones who need sex education the most