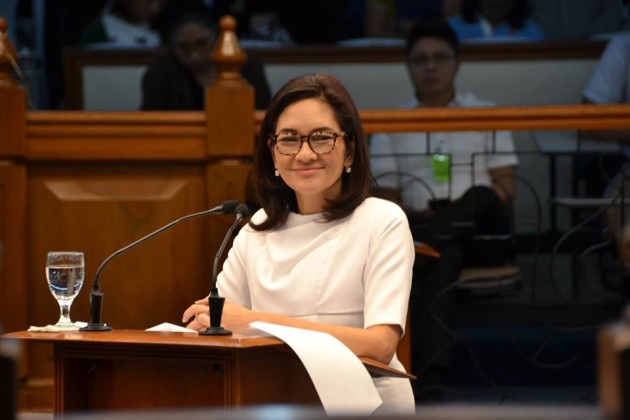 Sen. Risa Hontiveros has always been a staunch advocate of women's rights. Amid sexism and misogynistic remarks in the country, the senator is pushing for three bills to enhance the protection of women.
The "Tres Marias Bills" includes the Anti-Rape Act, Gender-Based Electronic Violence Bill, and Anti-Sexual Harassment Bill. Sen. Hontiveros first filed these bills when women were being harassed online for opposing the Marcos burial. This also urged some lawyers to offer free services to combat these trolls.
"It's time to interrupt and end the culture of rape and male sexual violence. We will bring the fight to our very homes, workplaces and the internet. We will give no quarter to misogyny and sexism," Sen. Hontiveros writes.
Meanwhile, questions were raised about the bills' intentions. Some comments on Sen. Hontiveros' Facebook page ask if this'll be biased toward women's needs. It's also important to note that mostly men asked this.
Remember, we're (sadly) living in a patriarchal society wherein adultery should be blamed on women and rape is blamed on clothing. Not to mention that we have a president who seems confused about the meaning of sexual harassment. So, we're thankful that someone's stepping up to improve laws for women.
Photo courtesy of Sen. Risa Hontiveros' Facebook page
Follow Preen on Facebook, Instagram, Twitter, Snapchat, and Viber