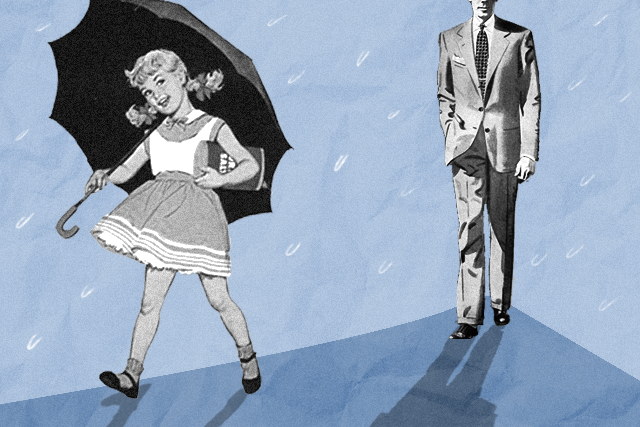 Here's the sad reality: The age of consent in the Philippines is 12 years old and it hasn't been changed, which proves to be dangerous. According to UNICEF Philippines, our country has the lowest age of consent in Asia, meaning that having sex with minors this young is not considered statutory rape.
The Philippines has the lowest age of sexual consent in Asia and one of the lowest in the world. Tell our lawmakers to increase the age to determine statutory rape. SIGN THE PETITION HERE: https://t.co/lfJW52yrNy #ENDChildRape pic.twitter.com/b4Cap22ZMT

— UNICEF Philippines (@unicefphils) July 26, 2018
Daphne Oseña-Paez recently spoke about the issue on Twitter and asked, "How can a 12-year-old child give consent to sex???" She also brought up that people under 18 aren't allowed to get tested for HIV without parental guidance.
How can a 12 year old child give consent to sex??? How did the age of consent become 12yrs old in the #Philippines? Meanwhile people under 18 yrs of age cannot get an HIV test without parental consent. This needs to be changed. https://t.co/JVS3DjVgp7

— Daphne Oseña Paez (@DaphneOP) July 28, 2018
Senators Risa Hontiveros and Win Gatchalian have been lobbying to raise the age of consent to 18 years old. This is to protect children from rape and to lower the number of teenage pregnancies in the country.
To give you more perspective, the average age of consent in the world is 16 years old. Here, it's basically a sixth-grader who's barely gone through puberty. What's even more disturbing is that there's no proper sex education in the country and minors aren't allowed to get condoms or contraceptives. Even with the passing of the Reproductive Health Law, which is odd because the law is supposed to protect citizens from diseases and give them information on sexual activities.
According to the Philippine Commission on Women, it is considered rape when a man has forced intercourse with victims who are under 12 years of age or is demented. And if you think that child rape isn't common, the National Baseline Study on Violence Against Children (NBS-VAC) released a report in 2016 stating that one in five children below 18 experienced sexual violence. It was also found that perpetrators are often family members.
As citizens, it's important that we speak out about this injustice toward children. UNICEF has an ongoing petition to end child rape to hopefully pressure the government to raise the age of consent. It's also vital that we provide the tools to inform minors on sex, protection, and rape culture. Educational materials are readily available online, and people and groups like Now Open PH offer more knowledge on the topics mentioned.
This is long overdue and we shouldn't stop fighting for it. Let government officials know that they should support raising the age of consent in the country. Post and tag them on social media. Do what you can to spread awareness.
Art by Marian Hukom
For the latest in culture, fashion, beauty, and celebrities, subscribe to our weekly newsletter here
Follow Preen on Facebook, Instagram, Twitter, YouTube, and Viber
Related stories:
Celebrity cosmetic surgeon Joel Mendez bailed out of rape arrest
Romeo Jalosjos filing for pardon means we're okay with rape
The rape threats to VP Robredo's daughters is why we need an anti-online misogyny law
Two Filipinas created an online platform for our sex ed needs
A chilling story on child rape and its possible causes