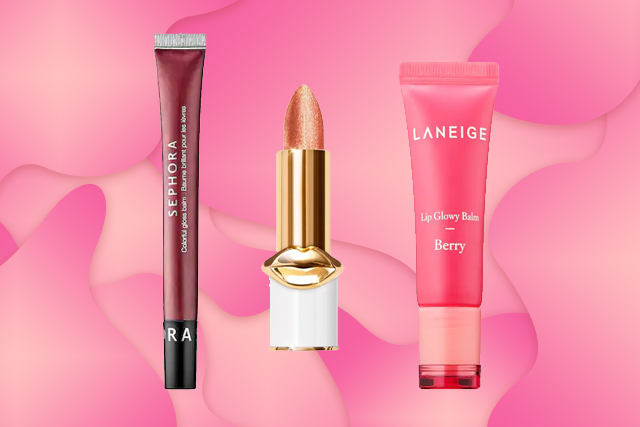 It's almost December, which means that our lips are more likely to get chapped because of the cool and breezy weather. 
But they can also get dry and flaky during the summer since you're probably going to spend a lot of time at the beach or somewhere outdoors. There's never really a time where lips aren't prone to dryness—it's important to try to always keep them hydrated. Now how do you do that without leaving your lips looking dull? You can't always depend on lip balms; glosses, on the other hand, don't provide enough moisture.
Luckily, there are lip balms that double as lip glosses, which not only moisturize and hydrate, but also make lips look brighter and fuller. These lip balms use a non-greasy formula and ingredients that make your lips feel soft and even gives a nice shine.
If you're looking for a balm that can hydrate and provide mirror-like shades and hints of color, we've got you covered:
Laneige: Lip Glowy Balm
This Laneige product offers four key features: daily moisture care, a revitalized look, clear film coating, and different fragrances. This balm, which is small enough to keep in your pockets, can be used together with your matte lipstick for a bit of shine. Available on their website.
It Cosmetics: Vitality Lip Flush Hydrating Gloss Stain
This product is enriched with an anti-aging formula and consists of essential oils and butter. It also delivers high shine and gives you a "flushed" look. Available on Sephora PH.
Kopari: Coconut Lip Glossy
Kopari's lip balm, which doubles as a gloss,  is vegan, paraben-free, silicone-free, and phthalate-free. It is flavored with coconut and vanilla, which can make your lips feel silky. According to one review, it is like a mixture of Vaseline and a liquid gloss. Available on Sephora PH.
NYX: #ThisIsEverything Lip Oil
Drench your lips in this scented lip oil that consists of almond, rosehip, and jojoba oil. It's also budget-friendly, retailing for only $6 (P300). It's perfect for quick touch-ups. Available on their website. 
Pat McGrath Labs: Lip Fetish Lip Balms
This product comes in four different versions: noir, clear, sheer color, and astral. Noir is a limited edition matte black bullets. The clear gives a dewy finish, while the sheer color has nine luscious hues, and the astral gives off a pearl-like shine. Reviews note that these balms keep your lips moisturized without making them feel heavy. Available on their website. 
Sephora Collection: Colorful Gloss Balm
This gloss balm, which is enriched with mango and grapeseed oils, comes in 20 different shades. Allure's review states that it's the perfect-in-between because it works as both an ointment and a gloss. Available on their website.
Fenty Beauty by Rihanna: Pro Kiss'r Luscious Lip Balm
Aside from this line catering to different audiences, the best thing about it this balm (which is made with non-greasy shea and mango butter) is that it plumps up and instantly softens your lips. Available on their website.
Givenchy: Le Rouge Perfecto Lip Balm
This is a three-in-one product that can moisturize, plump, and add shimmer to your lips. It uses eosin, a red fluorescent dye, which "reacts with skin's pH to bring a fresh and customized rosy shade." It's perfect for a no make-up make-up look because of its natural pink tint that also hydrates. Available at Rustan's The Beauty Source.
Art by Tricia Guevara
For the latest in culture, fashion, beauty, and celebrities, subscribe to our weekly newsletter here  
Follow Preen on Facebook, Instagram, Twitter, YouTube, and Viber
Related stories:
Lip balms shouldn't be complicated, and these ones aren't
5 Tinted Lip Balms for Low-Key Touch-Ups
Current obsession: Scented lipsticks
Why You Should Never Discredit the Power of Multi-Purpose Balms
Here's why Pat McGrath's new Lip Balm is so #extra
5 removal and aftercare tips for people who love matte lipsticks