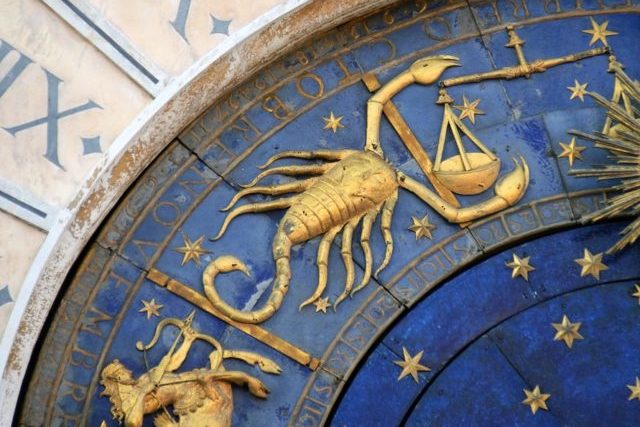 Scorpio people are known for being passionate and assertive. They're often mistaken as fire signs, but nope, they are water signs who can also be calm and intuitive. One of the reasons why many Scorpios have strong personalities is because the zodiac sign is ruled by Mars, a fiery planet and represented by the high-tempered Ares. On the plus side, it's also ruled by Pluto, the planet named after the god of the underworld who represents transformation.
This year, Scorpio season is expected to be extra intense due to certain planetary alignments happening until November. This includes our all-time favorite: Mercury in retrograde, which will take place from Oct. 31 to Nov. 20. The good news is this is going to be the last retrograde we'll be experiencing this year; bad news is this will be the most intense.
How do you deal with retrograde during Scorpio season? Follow the tips below.
No overanalyzing
Scorpio season is known for sparking desire and jealousy within people. This can cause miscommunication and overanalyzing if you let these negative feelings take over. Elite Daily advises to not obsess over past memories that brought you pain. Also, find a healthy outlet for your emotions and don't take out your irrational frustrations onto someone else.
Think and act ahead
Mercury in retrograde can affect our lives in so many ways—from our emotions to our day-to-day activities. Astrologer Kelli Fox tells "Elle" Australia that this last retrograde will be the most stubborn, so it's important that we act ahead of time. This means you should back up important files in case your gadgets go wiry, and cancel your plans in advance if you already know you can't make it. Don't wait for things to go wrong, find a solution immediately.
Organize everything
Since Mercury in retrograde is starts on Halloween, you might experience some difficulty getting to parties because of transportation problems and miscommunication with friends. Bustle suggests that you organize your schedule to the last second and expect to move your schedule around in case something suddenly pops up. This is also a reminder to download a scheduling app or use that planner hidden in your drawer.
Confront your problems
As mentioned, Scorpio is ruled by Pluto, a planet known for death and transformation. One of the ways you can welcome change is to confront negative energy and past problems. Kelli Fox tells "Elle" Australia, "The way to counterbalance this energy is to catch up on outstanding correspondence, DMs, texts, etc… or delve head-first into somewhat sticky conversations that are long overdue." Take advantage of Scorpio's enlightening energy and live your truth as authentically as possible without any baggage.
Photo courtesy of Pixabay
For the latest in culture, fashion, beauty, and celebrities, subscribe to our weekly newsletter here  
Follow Preen on Facebook, Instagram, Twitter, YouTube, and Viber
Related stories:
Conquering Mercury retrograde: How to overcome our cosmic foe
Find out which strong female animal you are based on your zodiac sign
Feeling flirty? It's the Libra season effect
The emotional mess that is Mercury retrograde during Cancer season