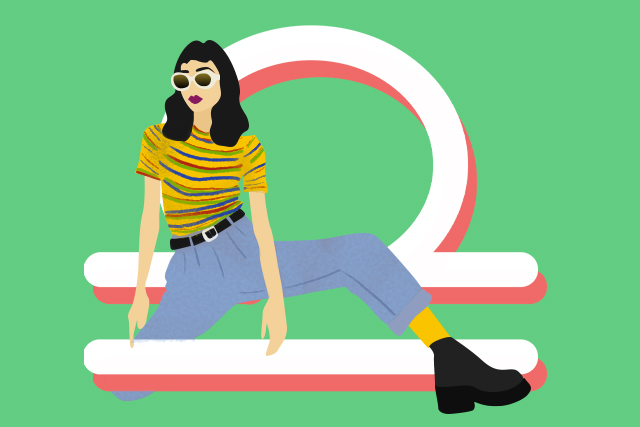 Libra is the astrological sign symbolized by the weighing scale, which signifies balance and harmony. What you may not know is it's ruled by Venus, making Libra season the perfect time to focus on beauty, romance, and sociability.
Astrologer Narayana Montúfar tells Refinery29 that all the signs will feel the effects of Libra season wherein we'll "feel the need to seek balance in our lives as channel the network-savvy and diplomatic ways of this sign." You might also find yourself wanting to dress up and experiment on makeup more, and also flirt with people.
In short, Venus is taking over our lives and we should take advantage of it until the end of Libra season. Whether you're a social butterfly or not, here's how you can use this time to meet new people.
Download a dating app
If you're single and looking to date someone (casually or exclusively), you can start by downloading a dating app to meet new people. Astrologer Lisa Stardust tells Refinery29 that this is the right time to swipe right on people you find attractive. "We will all become sensual and chatty—even a little indecisive making Friday night plans."
Go out and talk to new people
We know not everyone is into online dating and would prefer to meet people the old-fashioned way. If you've been cooped up at home for way too long, it might be time for you to plan a Friday night out and socialize. No, we don't mean you should get wasted; just get out there and have fun meeting new people.
Schedule quality time
Make it a point to hang out with your partner and friends this season. Numerology Sign describes Libras as sociable, so all the signs are encouraged to exhibit this trait as well as it will help with networking. Plus, if you hang out with people you know more, it will make it easier for you to socialize with others in the future.
Taking a good hard look at existing relationships
"It's a time when we're normally looking at how balanced our relationship feels, but this year, that feeling will be magnified and we're going to be asked to delve deep into what that means for our entire lives," Your Tango notes. Since Libra season is all about balance, it's important we look at our relationships and discern which are healthy or not. So starting today until Oct. 23, it's time to think long and hard if you want to stay or get out of certain unions with people.
Self-love is top priority
Since we're on the subject of balance, remember that you should take yourself on a date too. It can be as simple as choosing to rest after a stressful week, or treating yourself to a shopping spree—in moderation though. Because if you're going to show other people love, you should also give yourself appreciation too!
Give in to your desires
It can be a new pair of heels, a job opportunity, or that person you've been interested in for a while now. Refinery29 emphasizes that Libra season will make us courageous and give us "bold energy to help us reach out for something we have been desiring for quite some time." Don't be scared to go for it, but also know when to back off when it's not working out anymore.
Art by Tricia Guevara
For the latest in culture, fashion, beauty, and celebrities, subscribe to our weekly newsletter here  
Follow Preen on Facebook, Instagram, Twitter, YouTube, and Viber
Related stories:
Mars is in Virgo: Time to get your shit together
Is this a good day for your zodiac sign? These apps will tell you
The stars might just be the key to finding your perfect BFF
Show off your sign with zodiac jewelry