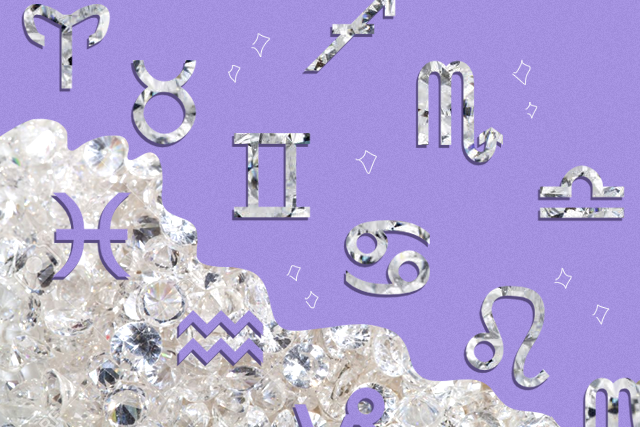 Are you obsessed with your zodiac sign? If you're not, you probably know someone who is. All over social media you will see zodiac bingo cards, memes, and even zodiac-themed accounts. It seems that, lately, everyone has been paying more attention to their zodiac sign and we're rolling with it. If you're not sure what a zodiac is exactly, you can read our explanation here.
Since we're on the topic of zodiac signs, I also noticed that more and more people are wearing jewelry with their symbols or constellations. Not only will they display what your sign is but they look cute too. Looking for the perfect piece for you? We found some below.
Nami Zodiac Necklaces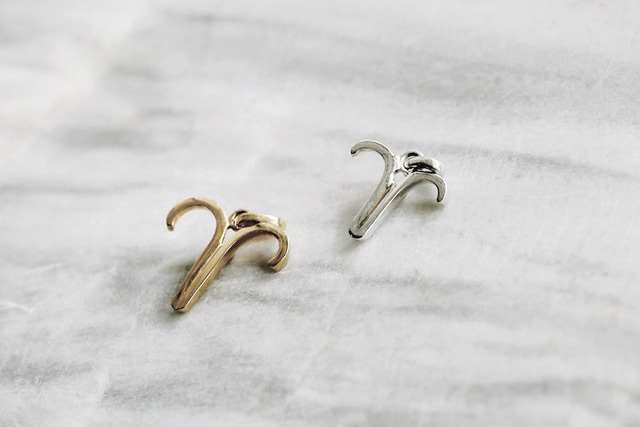 For something dainty and minimalist, cop Nami's necklaces in your zodiac sign. You can pick from 14-karat solid yellow or white gold It also comes with a 16 to 18-inch chain. This is a great piece to wear alone when you're going to a formal event. Or, you can use it to layer with other necklaces you already have. Available online.
Stockton Row Zodiac Pendant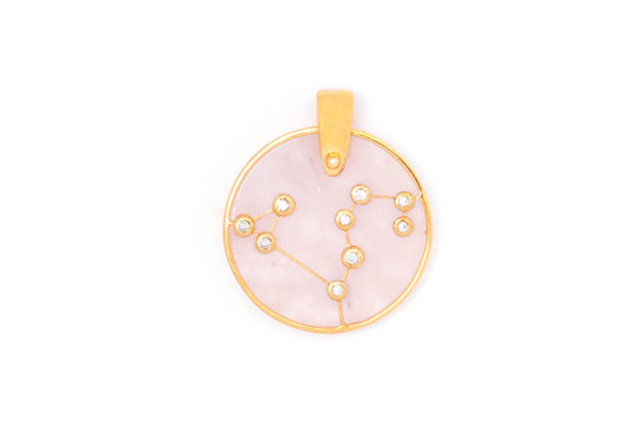 If you like constellations, check out Stockton Row's zodiac pendants. It's circular and comes in different colors like pink, green, and black. On the circular plates are rhinestones that form the shape of your zodiac constellation. It also comes with a 28-inch chain. Available online.
Wanderlust + Co Zodiac Ring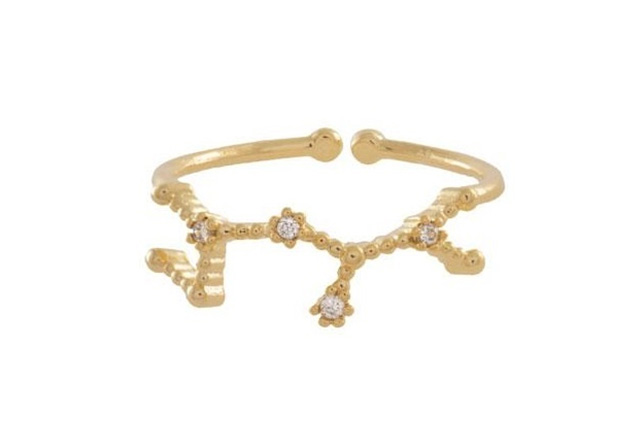 Show love for your zodiac sign with these rings. It is plated with 14k gold and studded with cubic zirconia crystals. It's also an open loop so you can adjust it according to your ring size. Cop this to match your other zodiac pieces. Available on Zalora PH.
Alex and Ani Zodiac Two Tone Charm Bangle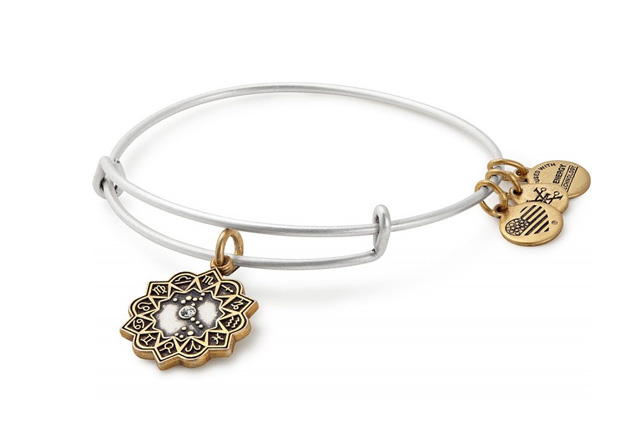 Mix and match your accessories with this two tone bracelet. At the center of the charm is the zodiac constellation. Surrounding it are symbols of the other zodiac signs. At the back is an engraving that shows the name of the zodiac and the birthdays under it. Available at SM Aura Premier.
Thomas Sabo Zodiac Charm Pendant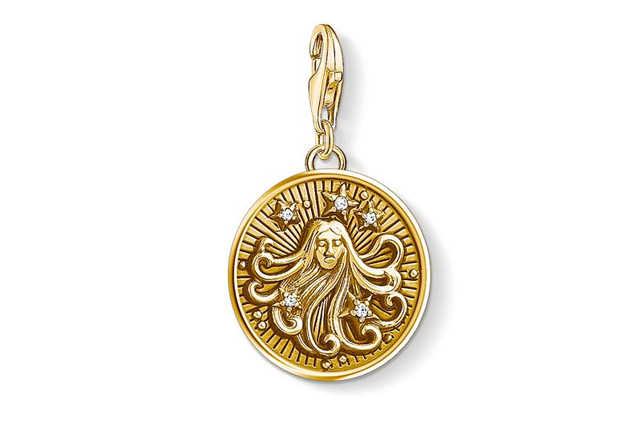 If you're looking for a piece that you can add to existing accessories, check out this pendant. You can hook this on a chain or bracelet that you already have. It comes in either sterling silver or 18k yellow gold plating with filigree details. The stones are white zirconia. Available at Power Plant Mall.
Givenchy Zodiac Earrings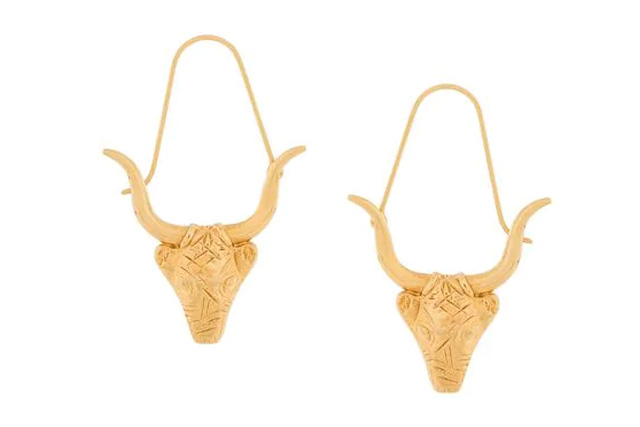 For a show stopping piece, Givenchy's earrings will do the trick. These have a hook fastening and embossed detail. Aside from just wearing them on your ears, you can tie it on black ribbon for an easy necklace.  Available on Farfetch.
Mejuri Zodiac Ring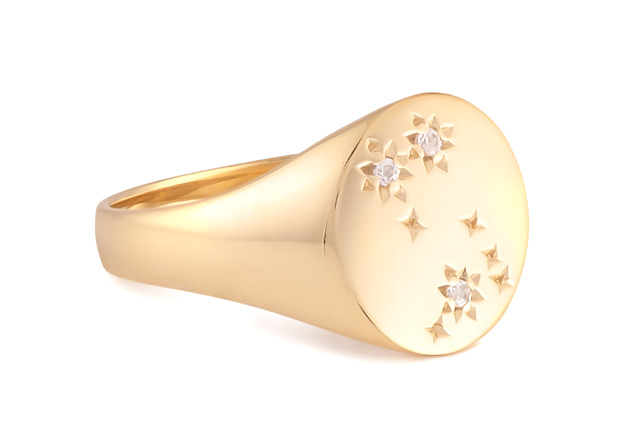 Another ring option is this one from Mejuri. It is made of gold vermeil with white sapphire. The oval diameter is 10 x 12 mm, making it the perfect size for stacking. Cop one for yourself and another for your BFF. Available online.
Art by Marian Hukom
For the latest in culture, fashion, beauty, and celebrities, subscribe to our weekly newsletter here
Follow Preen on Facebook, Instagram, Twitter, YouTube, and Viber
Related stories:
Does your zodiac sign align with these makeup items?
What's the difference between a zodiac and a horoscope?
My astrology birth chart showed me which signs are compatible with mine
A playlist based on Cancer season's prominent traits