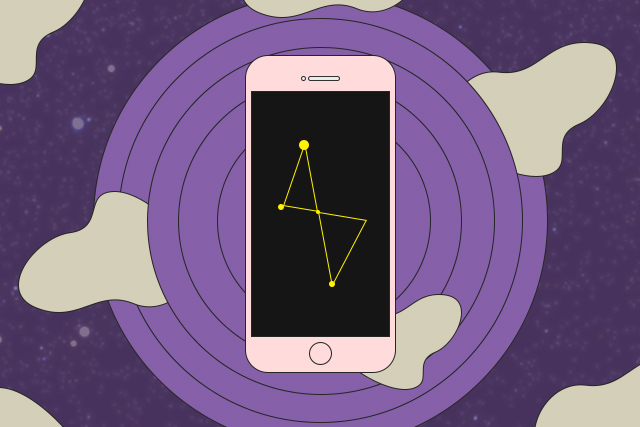 The obsession with astrology and horoscope reading is still a big thing among many people. Twitter, especially, is filled with netizens posting and retweeting stuff about birth charts and how each zodiac sign acts in certain situations. Not gonna lie, even I'm invested at times.
For those who want daily insights on their day based on their zodiac, ascending, and moon signs, among other indicators, there are actually apps to make it more convenient for you. Find the right one for you from our picks below.
The Pattern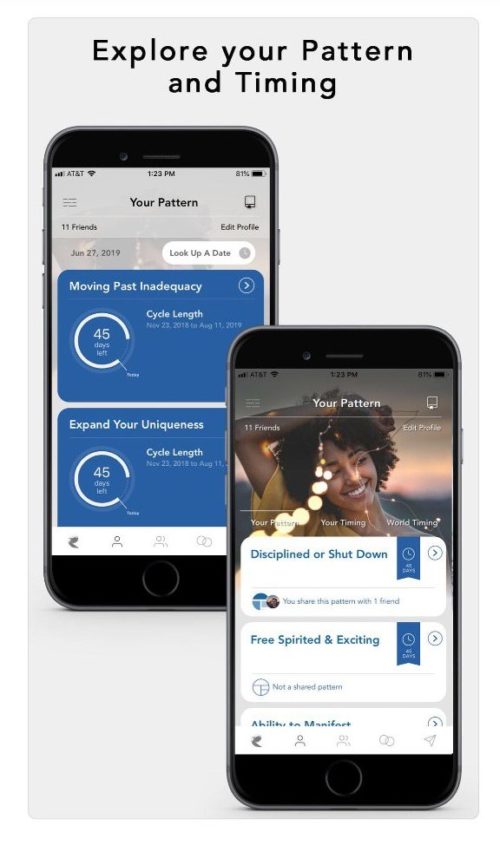 The Pattern is one of the most popular apps right now, ranking #10 in Social Networking in the Apple Store. It's a platform where you're asked to provide your birthday and the time of your birth to give you an accurate daily reading, and you can add friends so you can see their readings too. According to its description, this app will help you "better understand yourself and connect with others on a deeper level" via insights on your personal life and your romantic pattern. It's said to be so accurate that it freaked Channing Tatum out. Available on App Store. 
Co-Star Personalized Astrology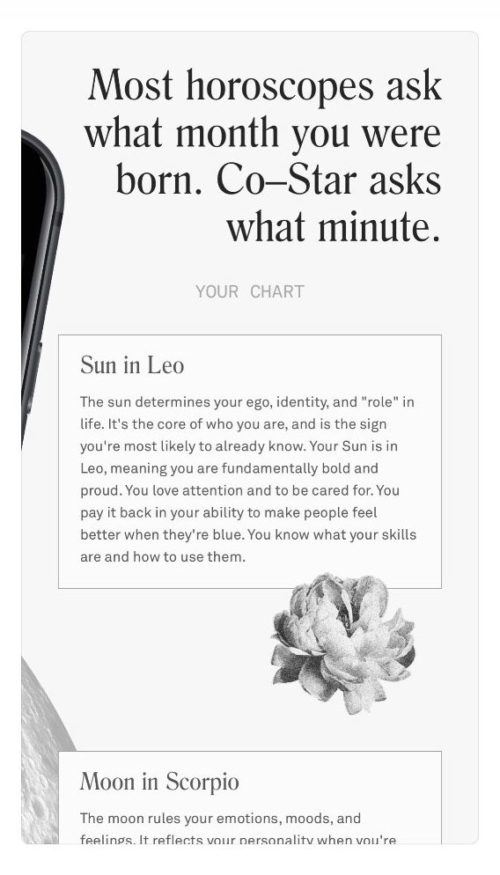 I personally used this before I had to uninstall it to free up phone space. This provides with insights—from how you express yourself to your approach in relationships and work—based on your birth chart. You can also add friends and Co-Star lets you know if you're compatible or not with a particular person based on how both of you deal with certain situations. Available on App Store.
Chaturanga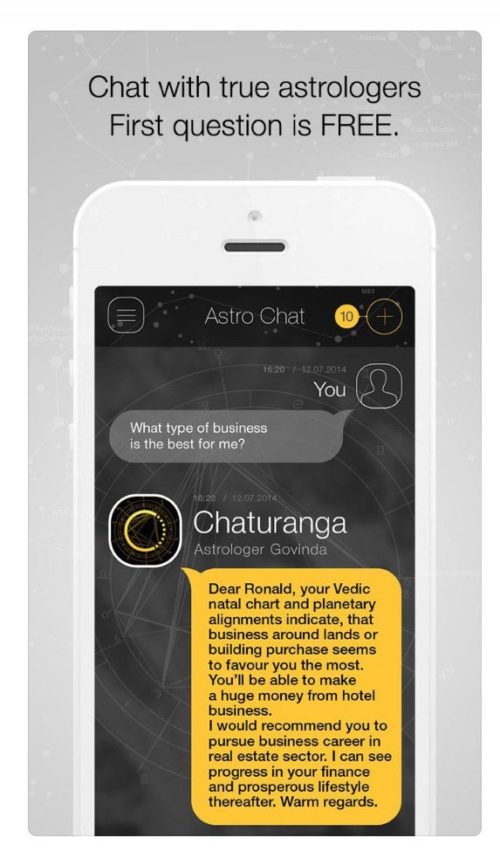 What sets Chaturanga apart is it lets you chat with professional astrologers on how you can deal with life based on your birth chart and if the planets are aligned for you. Don't worry because your conversations will be confidential. If you're not talking to anyone on the platform, you can still read your personalized horoscope readings. Available on App Store and Google Play Store.
The DailyHoroscope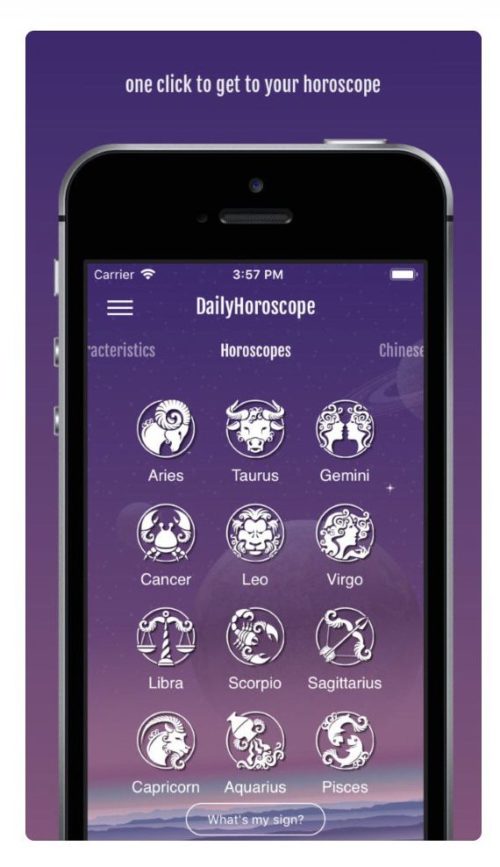 DailyHoroscope is a no-fuss app that gives daily, weekly, and monthly insights for all zodiac signs. You can also read about the characteristics of each sign and which signs are compatible. Additionally, Chinese and Druid horoscope readings are available as well. Available on App Store and Google Play Store.
Astrolis Horoscopes and Tarot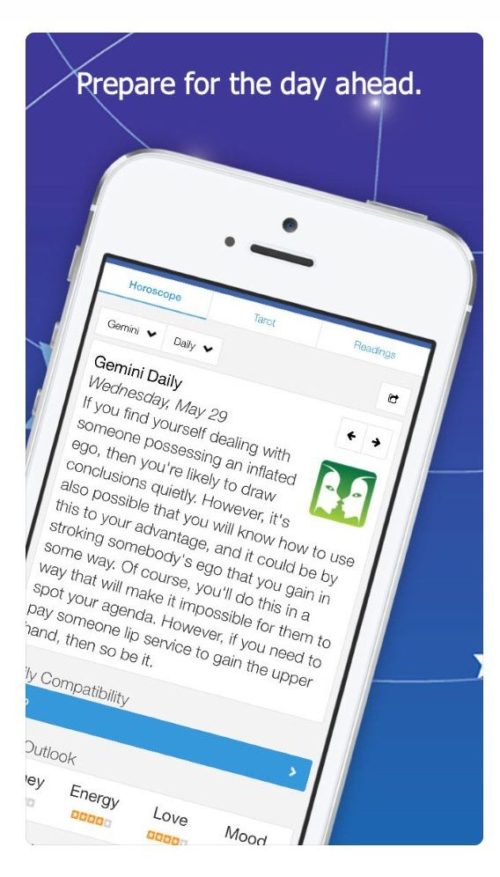 Digital Trends explained that Astrolis uses planetary positioning for your horoscope readings. Here, you can find insights on your romantic life and career, and how you can approach these opportunities. Aside from that, you can get personalized tarot readings every day—perfect if you're interested in learning this skill. Available on App Store and Google Play Store.
Astrology and Palmistry Coach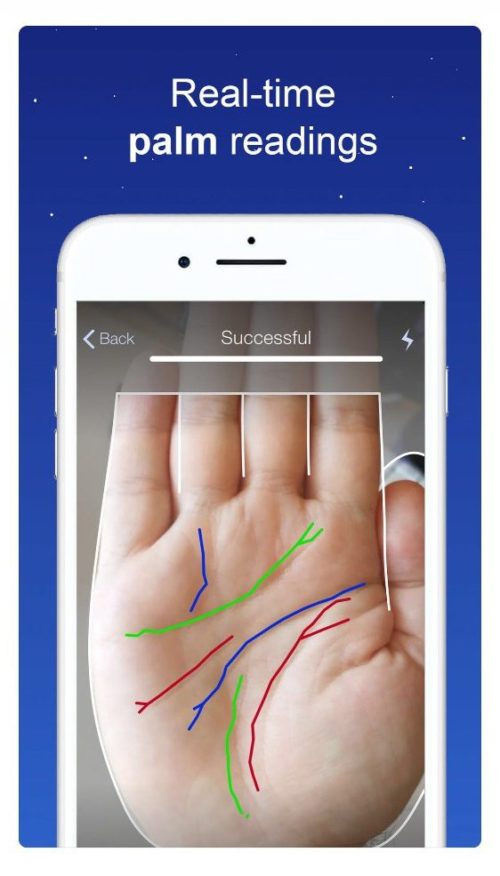 No need for you to go to Quiapo for a palm reading. This app will give you real-time readings—you just need to take a photo of your palm and it does the work for you. If you want more insights, you can check the Horoscope and Compatibility charts, Numerology Readings, and Biorhythm Calculations. Available on App Store and Google Play Store.
Art by Tricia Guevara
For the latest in culture, fashion, beauty, and celebrities, subscribe to our weekly newsletter here  
Follow Preen on Facebook, Instagram, Twitter, YouTube, and Viber
Related stories:
My astrology birth chart showed me which signs are compatible with mine
The emotional mess that is Mercury retrograde during Cancer season
Your zodiac isn't to blame for your failed relationships
What's the difference between a zodiac and a horoscope?