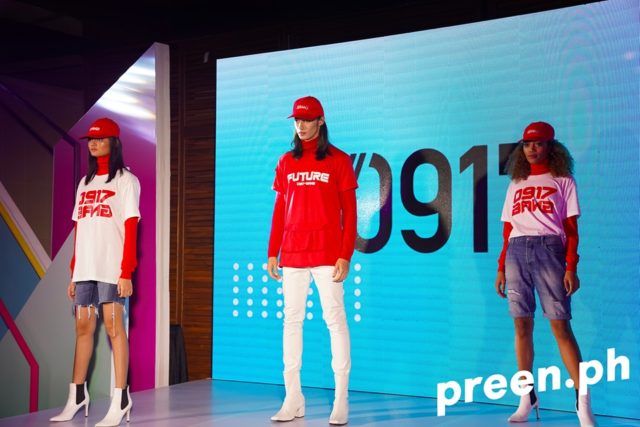 Last year, Globe's StyleFestPH made its debut and it was an event filled with local fashion from old and new designers. #TeamPreenPH even got to hang out with the featured designers like Bang Pineda, Michael Leyva, and Inno Sotto.
Fast forward to 2019, StyleFestPH is back to bring us more designers, local brands at its marketplace, and new pieces to look out for from Nov. 4 to 6 at Grand Hyatt Manila. We recently attended StyleFest's press launch to find out how they're keeping it fresh this year. Here's what we found out:
Carl Jan Cruz will mentor up-and-coming designers
StyleFestPH has a Designer Mentorship Program (DMP) where designers will learn about making clothing and how to be entrepreneurs. The mentors, aka the DMP style council, are almost the same as last year—designer Inno Sotto, Zalora CEO Paulo Campos, and Globe 0917 Lifestyle head Leah De Guzman. The newest addition is designer Carl Jan Cruz, who has presented collections at Milan Fashion Week and whose dress made its debut at the Met Gala.
New featured designers!
Bang Pineda is a returning designer this year with a collab collection with 0917 Lifestyle. (More on this in a bit!) Aside from him, we'll also see pieces from Mark Bumgarner, Paloma Zobel of PIOPIO, Jor-el Espina, Chris Nick, and Boom Sason.
Mark, Paloma, and Chris will be presenting on Nov. 4, which is dubbed "Roots" as it will focus on supporting and promoting local artisans. While Boom will talk about body confidence and will present her line on Nov. 5. We're already excited!
Bang Pineda x 0917 Lifestyle is your new streetwear of choice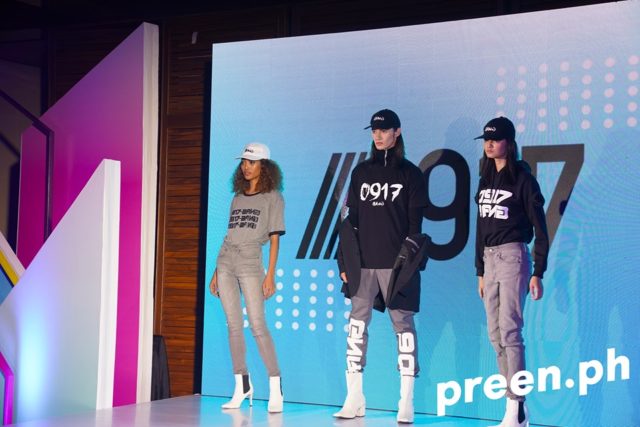 During the press launch, we got a sneak peek of Bang's collab with 0917 Lifestyle, and it was a mix of T-shirts and hoodies in black, white, gray, and red hues. We're not going to lie, we might get a shirt or two after the show.
Meet the up-and-coming 0917 and Zalora designers
There are eight finalists who will join the two-month Designer Mentorship Program and will present their pieces at StyleFestPH. Designers Einar Nicdao, Justine Llarena, Neil Anthonie, and Adrian Sahagun will be presenting under 0917 Lifestyle. Meanwhile, Bessie Besana, Bea Guerrero, Ia Coca, and Austeen Soriano will be designing pieces for Zalora.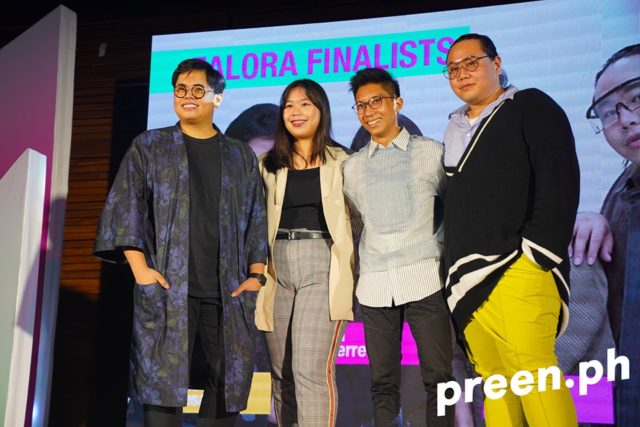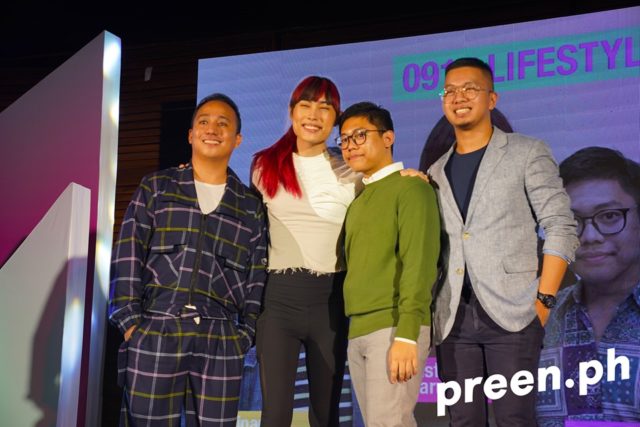 A chance to learn from Fashion Snoops
Fashion Snoops is a trend forecasting agency that helps people find out what's hot in the market and utilize the information to optimize their sales. Robby Carmona, CEO and managing director of Saga Events, said the agency will hold a talk on Nov. 6 which will help entrepreneurs "connect the dots from culture to the end goal of selling [a] product." He added, "The Fashion Snoops talk is something to look forward to especially for Filipino designers, students, talents, and young content creators."
***
That's everything you need to know about what's new at StyleFestPH 2019. If you want to catch the runway shows, shopping parties, and the Trend Talk with Fashion Snoops, check out the schedule below.
Day 1 (Nov. 4)
6 p.m.: Designers on Spotlight + Runway featuring PIOPIO by Paloma Zobel, Jor-el Espina, Chris Nick, and Mark Bumgarner
8 p.m.: Shopping party
Day 2 (Nov. 5)
1 p.m.: Presentation + Showroom + Shopping party featuring Boom Sason
2:30 p.m.: Shopping party for collections from Boom Sason,PIOPIO by Paloma Zobel, Jor-el Espina, Chris Nick, and Mark Bumgarner
6 p.m.: Runway featuring the eight finalists of the Designer Mentorship Program (DMP)
8:30 p.m.: Shopping party for collections from Boom Sason, PIOPIO by Paloma Zobel, Jor-el Espina, Chris Nick, and Mark Bumgarner
Day 3 (Nov. 6)
2 p.m.: Trend Talk by Fashion Snoops
6 p.m.: Designer on Spotlight + Runway featuring 0917 Lifestyle x Bang Pineda
8 p.m.: Shopping party for collections from 0917 Lifestyle x Bang Pineda, PIOPIO by Paloma Zobel, Jor-el Espina, Chris Nick, and Mark Bumgarner
IN PARTNERSHIP WITH GLOBE TELECOM
Photos by JP Talapian
For the latest in culture, fashion, beauty, and celebrities, subscribe to our weekly newsletter here  
Follow Preen on Facebook, Instagram, Twitter, YouTube, and Viber
Related stories:
All-female runway and first RTW: These 3 designers have new things to show
Here's your chance to join a fashion show and be mentored by CJ Cruz
Here's your exclusive access to your next favorite designer item
Patricia Prieto and Bang Pineda on the outfit that makes them cringe