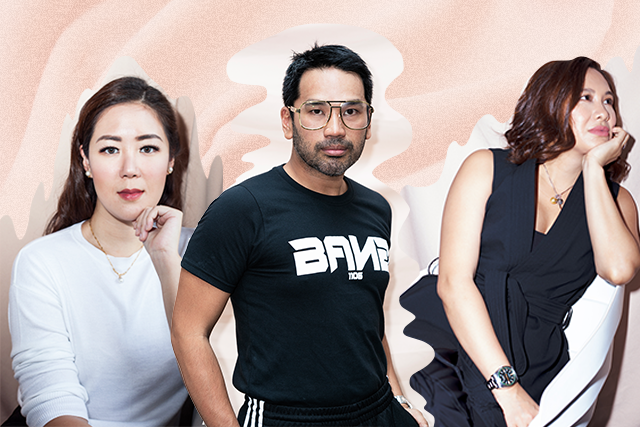 It's always exciting to see what's new in fashion—from up-and-coming designers to new versions of the pieces we're familiar with. That's also why many await news and updates on upcoming runway shows and fashion weeks because they just want to see fresh items that they can cop in the future.
This weekend, fashion aficionados will be treated to just that thanks to Globe stylefest. The three-day event will feature a fashion show (also known as stylespotting) in the evening where both new and seasoned designers will be presenting their latest collections. As a teaser, we spoke with three of them—Patty Ang, Maureen Disini, and Bang Pineda—and squeezed some details about their new pieces. So if we were you, go read what they had to say before attending their shows. (Check out the schedule and how to book tickets on stylefest's website.)
Tell us about your overall theme and inspiration for your upcoming collection.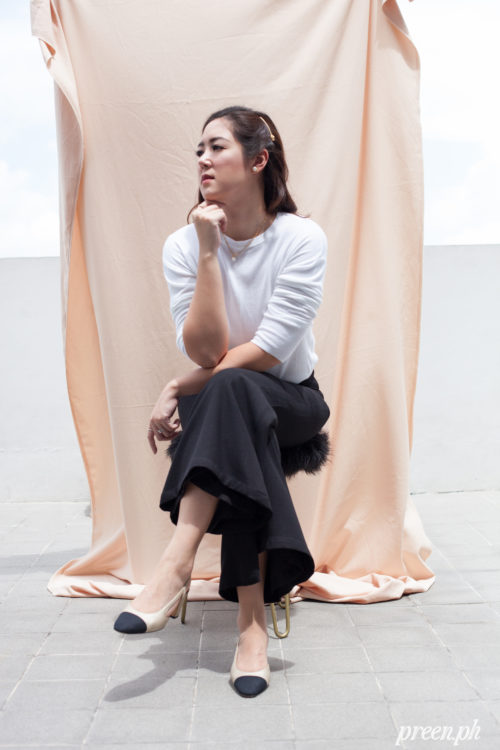 Patty Ang: It's more ready-to-wear. I'm not really a couture type of person, but in my past collections, there are a lot of pieces that are custom-made still. I don't really have a specific source of inspiration but it's mostly one thing that led to another. This one was inspired by my travels in Paris. How I start my collection is mostly I would leave and get inspired from one piece of garment, it evolves to different kinds of garments. That's what's good about this next show is that after the show, you can purchase most of the items right away—the others will be available in the following weeks. It's not going to be a runway show, it's a presentation of my collection. We want it to be different and right now, it's all about presentations so we're trying to catch up with the market internationally.
Maureen Disini: I came up with a 20-piece collection. In my head, these are the pieces that my clients will be wearing, say, at a fancy dinner, a night out, or a destination wedding.
Bang Pineda: This collection is an extension of the previous one I did just a few weeks ago. This one is called Power because it's more of a [collection that promotes] gender empowerment or self-empowerment. It's still streetwear combined with tailoring—it's just my style as a designer.
What made you decide to join stylefest for your shows and presentations?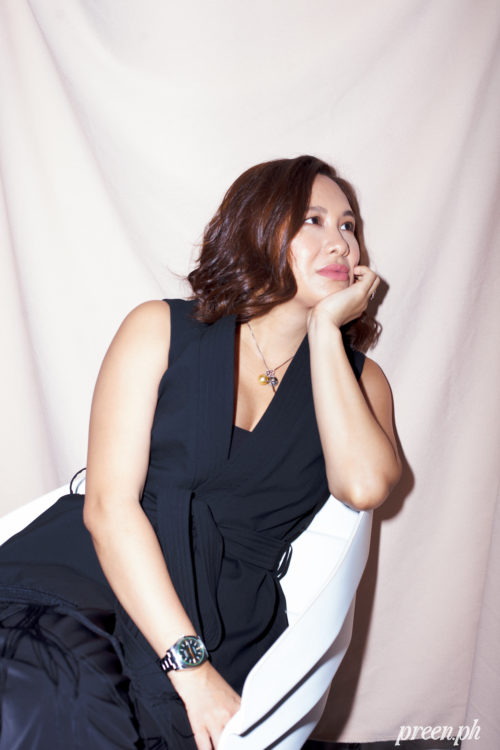 PA: I'm having a show in Paris on the 23rd and before this happened, stylefest offered me the opportunity about two months ago. It's something new and fresh, and what I like about this is that they listened to what I want to showcase. When I thought of what I wanted to do and I didn't want to do a runway show, they really listened and brainstormed with me on what we can do to make it different. My ideas were accepted and that's what I really like about stylefest.
MD: I was actually approached by Fashion Exchange International to represent them so it's huge to be part of it. All my contemporaries are participating and the people I look up are there like Inno Sotto. How can you not want to be part of it?
BP: I think it's a good platform and Robby Carmona is directing it. He has been my director for the last 15 years. He's one of the reasons why.
How is this collection different from the past collections you've done?
PA: It's not that different. Of course there are new ideas but you can still see my aesthetic, my style. It's still going to be the same, honestly, but with different styles.
MD: It's still pretty similar to my past collections. I guess this time I'm using more textures and colors because in the past, I was drawn to a lot of black and white. I'm using navy blue, marsala, nude, and gray. When I make clothes, I want them to be relevant and I think the colors are relevant right now. This is also my first ready-to-wear collection because everything I do is pretty much customized, so I can't just stick to just black and white.
BP: Other than it being tailored combined with streetwear, now, 90 percent of my models are female. I've been doing fashion shows for the past couple of years and they're all-male. But the clothes are very androgynous. There's one jacket that says, "Both for male and female."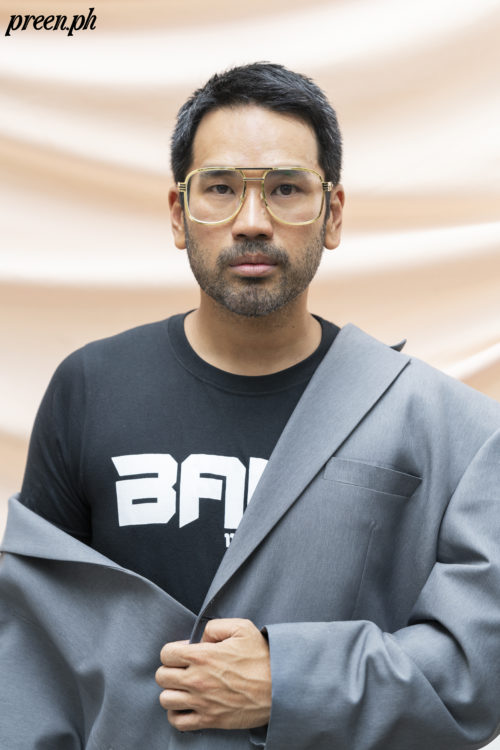 How will this collection resonate with your current market and how do you see it expanding to a newer market?
PA: You know that Manila has a small market and I would always like to think that we're okay with our markets. This time, it's more of how we could go internationally. I think that's every designer's dream here. We're trying to step up our game also and to reach that it's really just [doing] ready-to-wear—something they can grab off the racks, something that can fit them like a glove—and to translate that. So with this collection, it's not really picky with the body types. I think that's the most important thing for me since I'm not really into making fitted outfits.
MD: To be honest, my aesthetic has been the same for the last seven years so it's pretty simple, easy, and feminine. Not to mention that I like making clothes that are safe. I know that it's something that people would appreciate and wear.
BP: As I've said, this is an extension of the previous collection so, more or less, the look is the same except for the additional tailored pieces and plastic pieces. I think my regular market can still relate to that aesthetic.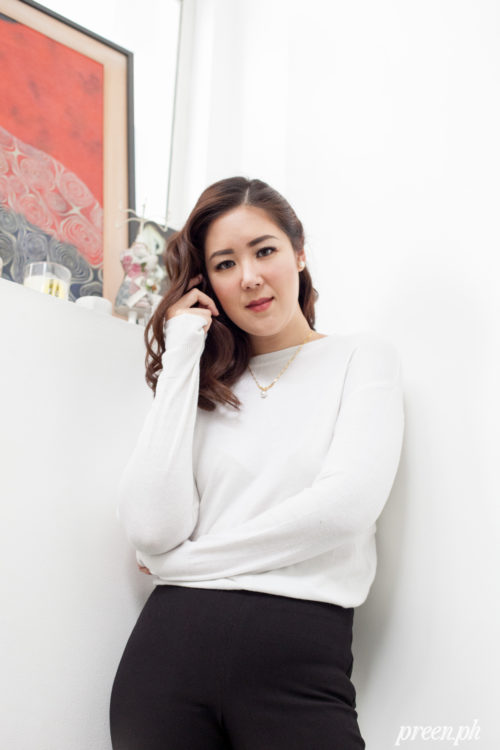 What do you want people to feel or get out of your collection once they see it on the runway?
PA: Definitely beautiful and confident—those two qualities are the most things for me when you wear something.
MD: Of course, I'm particular with the fit and how it'll fall on the body. More importantly I want the person to feel good with what they're wearing.
BP: Power!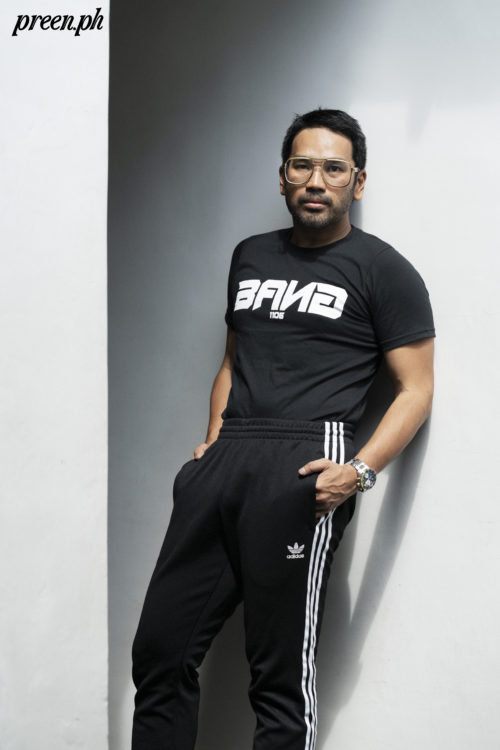 What did you learn about yourself while working on your collection?
PA: Being patient. Honestly, this is my first time ever to finish a collection a week before a show. Usually we finish a day before a show always! I think this collection was a bit relaxed and I'm more calm and prepared for the show. That's 25 pieces [and we started working on it] around July.
MD: I guess I'm much more relaxed now and I learned to have grace under pressure.
BP: I've been doing this for a long time now so I'm used to the stress by now. Imagine, I'm doing this collection for only two weeks and I just came home from Europe this week.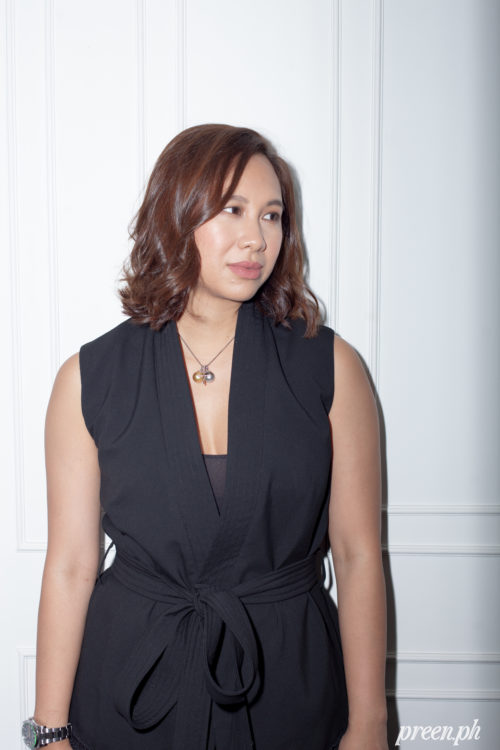 Without revealing much, what can people expect from the pieces they'll see at stylefest?
PA: It's a fall-winter collection but I don't really follow [the theme of that,] especially here since we don't have that season—there's the fall-winter vibe, though. You'll still see my style and aesthetic, and I brought some pieces from my first-ever collection, which was a hit, so we're trying to bring it back but with a different material. Color palettes: I'm very neutral, I don't do prints. But I did something different this time, something fresh for fall-winter.
MD: I'm using more textures so you'll see a lot of lace, ruffles, tulle, and embroideries. Actually, a big portion of the collection has polka dots—I didn't realize it until I put them on the rack. It wasn't a conscious effort to use the print. I've also introduced more color to my collection.
BP: [What I can say is that the color palette] will be very muted—black, grays, and whites. That's it.
Photos of Maureen Disini and Patty Ang by Mac Villaluna
Photos of Bang Pineda by RG Medestomas
Featured image art by Marian Hukom
Additional interview by B. Del Rio
Produced by Jacqueline Arias
Creative direction by Marian Hukom
Assisted by Leean Vitudio
Makeup by Dorothy Mamalio for Maureen Disini
Hair by Francis Guintu for Patty Ang and Maureen Disini
For the latest in culture, fashion, beauty, and celebrities, subscribe to our weekly newsletter here  
Follow Preen on Facebook, Instagram, Twitter, YouTube, and Viber
Related stories:
Here's your exclusive access to your next favorite designer item
Andi Eigenmann and Patty Ang get a nod from Vanity Fair
Patricia Prieto and Bang Pineda on the outfit that makes them cringe
How Vania Romoff, Maureen Disini, and Kristel Yulo redefined the summer wedding scheme