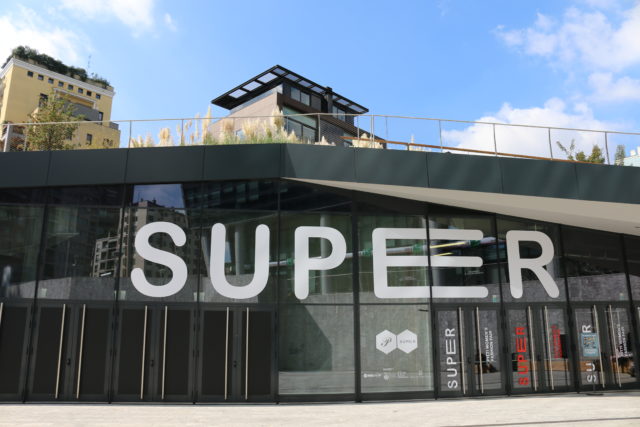 This year, opportunities seem to be bigger and more exciting for selected emerging Filipino fashion designers as they get the prestigious opportunity to showcase at Super Pitti Immagine. The trade show, which allows multiple brands from all over the world to present some of the best accessories and ready-to-wear pieces, is held yearly in Milan during women's fashion week every September.
Under the curatorship of Sara Maino, Vogue Talents reached out to certain designers from Manila and invited them to be part of the event. Know all about them: their humble beginnings, their newest collections and what's in store for their brands.
CHED Studio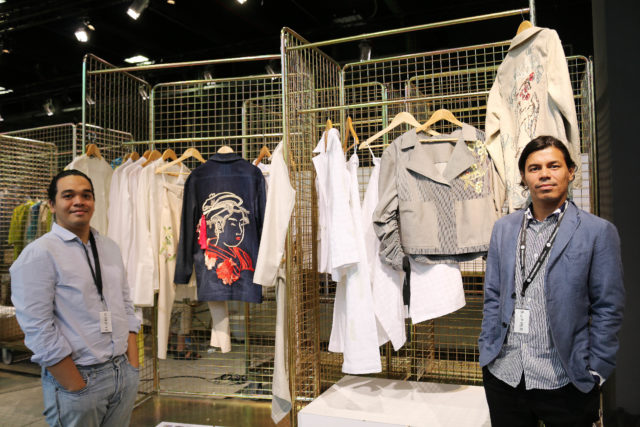 Led by power duo Christian Edward Dalogaog and Marjo Cruz, the CHED studio started in 2011 by launching a capsule collection of day-wear and easy evening pieces which are commissioned by private customers. The Fashion Institute of the Philippines' graduates share that their teamwork is essential in creating a cohesive collection, both equally contributing ideas and translating them into cut patterns themselves. One of their biggest breaks was sending pieces down the runway last 2013 at the Laos Fashion Week. As per the designers, that unexpected and positively surprising event opened more doors to the promising label.
For their new collection, the designers are inspired by Wong Kar Wai's Chungking Express. Fabrication includes silk linens and organic cotton made suitable and breathable for the warm summer days. Embroidery features tropical themes like palm trees and animal figures. Crisp and well-tailored, some pieces are embroidered with abstract monkey silhouettes and island foliage which at times are embellished with beading. Linen shirts come mostly in white, some of which are accentuated with a ton-sur-ton intricate pattern while others have the occasional pop of yellow ruffle details.
The power duo explains that the CHED woman can perhaps be personified as a 28-35 year old fashionable lady who wears smart clothes and loves to have sportswear in her wardrobe. With this in mind, the designers think that their vision of creating clothes with artisanal craftsmanship and original artworks sets their brand apart from the rest. The brand aims to further expand internationally after this stint with Vogue Talents.
Carl Jan Cruz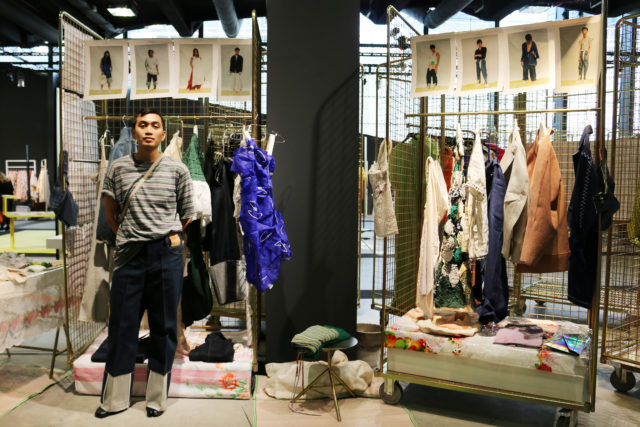 Carl Jan "CJ" Cruz, at the age of 25 is one of the younger designers to watch out for. He graduated from London College of Fashion with BA Fashion Design Technology Menswear and interned abroad for famous brands Céline and Vivien Ramsay. Upon his return to Manila, CJ worked for Melissa Dizon in Eairth while simultaneously acting as creative consultant and stylist to numerous local brands, until finally starting his own label "Carl Jan Cruz."
The new collection is a continuation of the Pambahay, Pang-okasyon, and Pang-alis lines, a predecessor compilation of works which solidifies CJ's strong aesthetics. It is a visual autobiography influenced by his Filipino and British roots. Textiles are experimental: tech bonded denim with canvas; crepe fabric, jerseys and silk linens. Reversible shirts have raw edging with inside-out stitching and denim pants are customizable to the client's preference as they can be cuffed to any desired length. Oversized coats are fully hand sewn which takes weeks to finish. A particular multi-colored dress composed of press-wrinkled circular panels, inspired by the common 'trapo,' stands out from the collection and happens to be a crowd pleaser.
The designer does not necessarily associate his brand with a specific customer. As he explains, he prefers for his designs to neither be limited to a specific person—no body type nor age restrictions. And for him, the familiarity of his creations to everyday pieces that consumers wear on a daily basis is a positive proof of how relatable his brand can be to the people.
CJ happily shares that the brand will also be showing at Paris for fashion week happening now. When asked about his future plans for the brand, he says that he is still overwhelmed with the support he is getting from people who believe in his craft and he simply hopes for the brand to grow and expand at its own pace.
Joana Almagro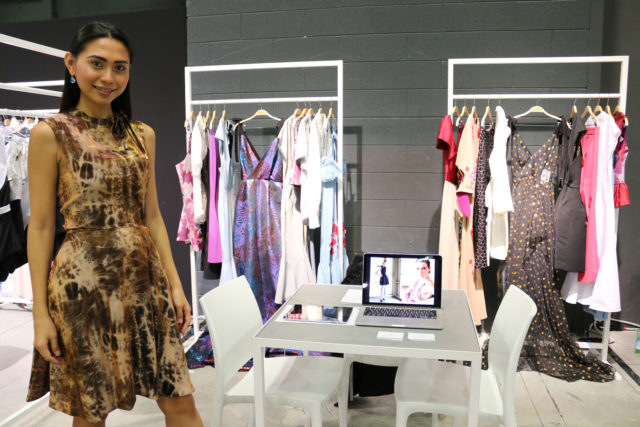 Originally from Dipolog, Mindanao, Joana felt the desire to be a fashion designer after finishing her nursing degree in Centro Escolar University. She decided to enroll at Slim's Fashion Design School for a course in garment construction and continued to further her studies in London while simultaneously participating internationally in fashion design competitions. It is with her graduate collection that garnered attention and put her in the list of new wave fashion designers. In contrast to the other two abovementioned designers, Joana participated already in the Super Pitti last year as an exhibitor.
Joana's latest collection is a remarkable evolution from her previous ones. Inspired by the baroque influences of Madame Pompadour and painter Theodore Vero's gothic color palette of burgundy, navy and black, the ready-to-wear pieces encompass elegance and easy wearability. In conjunction with her alpha and omega logo, inside-out triangular darting becomes interesting accents while half-rounded pleating details are incorporated in skirts. Lace layered boxy trousers, lightweight sheer tops and denim floral dresses offer a multitude of options for her clients. Evening wear in exquisite brocade and embellished organza complete the collection.
The Joana Almagro client is a powerful and fashion forward woman. The designer takes pride in creating pieces that will naturally complement a woman's body while keeping the timeless and sophisticated quality to them. She says that her current collaboration with Harrod's as a brand specialist made her understand more the realistic demands of clients while allowing her to also grasp the merchandising aspect of the fashion industry.
After Milan fashion week, Joana will be heading to Bilbao, Spain to participate anew in another trade show. She hopes to make it big in the British scene and hopefully conquer London Fashion Week.
Photos by Dania Angela Flores
Follow Preen on Facebook, Instagram, Twitter, Snapchat, and Viber
Related stories:
Milan Fashion Week Accessories Are All that Glitters
Milan Fashion Week Introduces to Us the Anti-Christmas Sweater
Maureen Wroblewitz and Kryz Uy Are Taking Over New York Fashion Week
5 Things From New York Fashion Week That Made US Feel FOMO