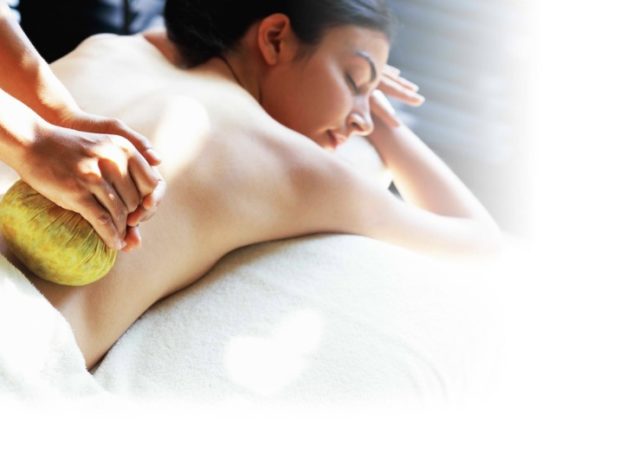 When the days get tough, you feel it not just in your mind but also on your body. The quick solution is a massage. There are a lot of places to get one in the city, which is great convenience if you can barely spare an hour for yourself.
But there are certain times when the regular fix won't do. Short of signing off to a provincial retreat, there are a few luxury massage treatments that can help you relax right here in the metro. Here you will find what you will get exactly at each service and how much it costs. We know you need and deserve it given how Manila is the 10th most stressful city in the world.
Devarana Signature Massage
Cost: P4,900
Where: Devarana Spa, Dusit Thani Manila
For 120 minutes, the massage offers a multi-disciplinary approach. It combines "Ayurveda and Shiatsu techniques with Swedish and Aromatherapy influences" to make all the stress go away.
 Selenite Crystal Body Massage
Cost: P2,100
Where: Neo Day Spa, Bonifacio Global City
This massage doesn't rid your body of physical pain. Using warm selenite crystals, it eases any emotional stress you may be suffering from. Who could say no to that?
Deep Muscle Massage
Cost: P4, 275
Where: Willow Stream Spa, Fairmont Hotel, Makati
If you need a little more focre and pressure in your massage, you can opt for this one at the Willow Stream Spa. Using accupressure techniques, this 90-minute massage is meant to relieve you of the pain accumulated through stress and day-to-day activities.
Chi Hot Stones 
Cost: P11,350
Where: Chi The Spa, EDSA Shangri-La Manila
As the name reveals, hot stones are used to relieve your muscles and give you vitality. Combing with soothing strokes, the massage also aims to not only relax you but to heal you of the sores and aches that you can't get rid of.
Nobu Rakuen 
Cost: P5,425
Where: Nobu Spa, City of Dreams
Combining all Asian massages, this is a full body massage which starts with a foot bath ritual. It ends 90 minutes later with a relaxing head and face massage. All the way through, essential oils are used to relax your body and mind.
Photo courtesy of  Devarana Spa
Follow Preen on Facebook, Instagram, Twitter, Snapchat, and Viber
Related stories: 
Five Luxury Facials to Try and How Much They Cost
7 Expensive Cosmetics that Are Worth the Investment
7 Facts Your Hairstylist Should Be Telling You
Miss Universe and The Ugly Side of the Beauty Business