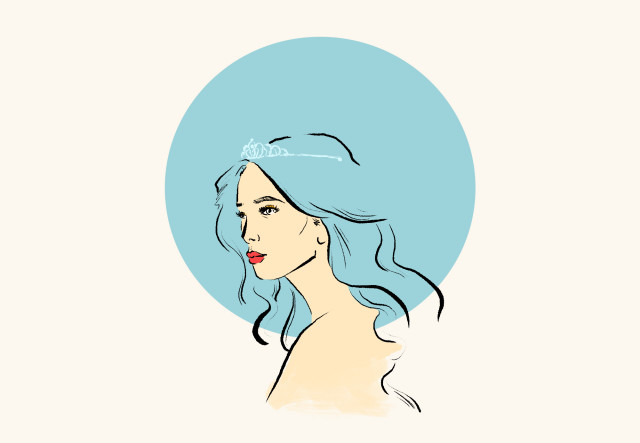 This column may contain strong language, sexual content, adult humor, and other themes that may not be suitable for minors. Parental guidance is strongly advised.
The Miss Universe pageant that currently holds the country hostage, trapped in the grip of sequined frenzy, and feathered fantasies, is female objectification legitimized, institutionalized, and packaged as entertainment and the ultimate in United Nations-esque soft diplomacy—the parade of beauties from around the world as an irresistible vehicle of world peace and understanding.
For as long as beauty is seen as a passport to better things—and let's be honest, good looks almost always help in anything—beauty contests serve a purpose. For women it could be the proverbial stepping stone to a modeling or acting career, to landing a rich husband, to financial independence, or to climb up the social ladder, particularly in societies where there is little social mobility.
And for as long as there are men who covet trophies, beauty queens will always be in demand as girlfriend or wife material.
There's nothing wrong with that, if a woman sees being a beauty queen as the way forward. Clearly there are women around the world who have not done too badly being crowned Miss something or another.
It's the ugly side of the beauty business that is more worrying. Organizers make a big deal about contestants being "of good moral character"—the Binibining Pilipinas organizers even ask that aspiring beauty queens to provide a "Certificate of Good Moral Character given by your School, Church or Professional Organization"—yet oftentimes the people behind the pageants are of dubious moral character themselves. No better than pimps, but in more expensive finery. Case in point: Donald Trump, the thin-skinned, bloated narcissist and intellectual lightweight who incredulously now sits as the President of the United States, owned the Miss Universe Organization, which includes Miss USA and Miss Teen USA, for almost 20 years until he was forced to sell it in 2015.
Trump, sleazeball that he is, reveled not just in his Svengali-esque role, but also in his position as Peeping Tom (or should that be Peeping Trump) extraordinaire.  A Rolling Stone article stated that "in a 2005 appearance on Howard Stern's show, Trump bragged about doing exactly what the women describe. 'I'll go backstage before a show, and everyone's getting dressed and ready and everything else,' he said."
"His position as the pageant's owner entitled him to that kind of access, Trump explained, seemingly aware that what he was doing made the women uncomfortable. 'You know, no men are anywhere. And I'm allowed to go in because I'm the owner of the pageant. And therefore I'm inspecting it… Is everyone OK? You know, they're standing there with no clothes. And you see these incredible-looking women. And so I sort of get away with things like that,' he said."
So far so gross. And the stream of sordidness that is Donald Trump will never stop flowing, it seems.
Yet for all the lofty ideals beauty pageants—and Miss Universe is for whatever reason considered the most prestigious crown of all—claim to represent, for all the scholarship prizes awarded, and for all the vetting the girls are subjected too, it would appear that the owners themselves are hardly properly vetted. One need not look further than our very own shores to see who ended up becoming the checkbook behind this year's Miss Universe pageant: a man who walks around tainted by multiple scandals, corruption being the least of them, and assault and battery among the egregious offenses. Not too long ago, he was accused of beating his common-law wife, who had by then left him and begun a relationship with another man. She claimed that she had been beaten by a whip, and provided photos of her bruises and injuries as proof.  Meanwhile, he defended his actions as justified, claiming her infidelity gave him ample grounds to literally lash out at her—and her boyfriend, by the way, who was pounced upon by his thugs.
So to see this same man speak about female empowerment as he addressed guests at yet another Miss Universe gala earlier this week was discomfiting, to put it mildly. That women as young as 17—the same age his unfortunate previous partner was when they met—hover within his radar, subject to his (and all the other DOMs with him) leery smiles and peripatetic hands, is deeply disturbing. That he sees his involvement in the Miss Universe firmament as the local head honcho as status-enhancing only reinforces the sad reality that persists in many parts of the world, including ours: that men are the ultimate arbiters of beauty, and that without the male gaze to validate a woman's looks, her value is debatable, her subsequent objectification deserved.
And yet we all fall for it, the whirl of the national costume parade, the endless votes for crowd favorite, the breathless interviews, the sneering judgment passed upon those contestants who give wrong answers to questions, the rooting for our own candidate.  We are enthralled by the sheer pageantry of it all, dazzled by the display of multicultural pulchritude before us, swept by the cheesy charm of it all.
And yet, while we fall and fawn, some even jostling for the opportunity to fork out P250,000 at a welcome for the privilege of having two Miss Universe candidates at their table "over exquisite dinner, drinks and live entertainment," with a percentage going to charity (of course), women without sashes march forward around the world, alarmed by imminent trampling of their constitutional rights. In Russia, domestic abuse was just decriminalized, while in the US, Planned Parenthood is under threat of defunding.  And men everywhere continue to silence women who dare to speak out.
That's not sexy. That's not fun. That's not even beautiful to look at. Miss Universe is. And as every Miss Universe contestant knows, fun and sexy and beautiful always win.
B. Wiser is the author of Making Love in Spanish, a novel published earlier this year by Anvil Publishing and available in National Book Store and Powerbooks, as well as online. When not assuming her Sasha Fierce alter-ego, she takes on the role of serious journalist and media consultant. 
For comments and questions, e-mail [email protected].
Disclaimer: The views expressed here are solely those of the author in her private capacity and do not in any way represent the views of Preen.ph, or any other entity of the Inquirer Group of Companies.
Art by Dorothy Guya
Follow Preen on Facebook, Instagram, Twitter, Snapchat, and Viber