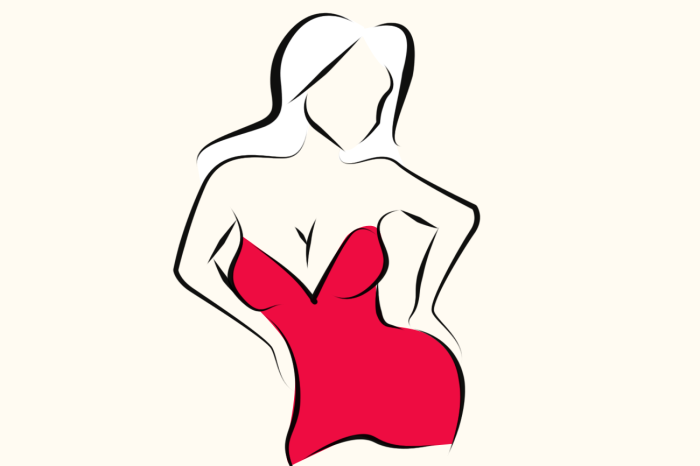 This column may contain strong language, sexual content, adult humor, and other themes that may not be suitable for minors. Parental guidance is strongly advised.
A woman's worth, many men would have us believe, is tied to her f*ckability.  Donald Trump certainly confirmed as much—and not too subtly at that—when he compared his glamorous wife, the former model and recently outed plagiarizer Melania Trump to the plainer, dowdier Heidi Cruz.
Hollywood reinforces this belief almost every time it casts a movie, pairing aging, leathery leading men with much younger women and presenting them to the movie-going public as a credible romantic couple.  Or every time it ignores a more experienced "veteran" actress for an important role in favor of a fresher-faced but oftentimes less talented ingénue with the perky breasts and the bangin' body. Because after a certain age, women are expected to retreat meekly into invisibility, their attractiveness marred by wrinkles and liver spots and batwing triceps and sagging breasts, their relevance canceled out by their lack of desirability.  In Hollywood terms, you are no longer f*ckable, therefore you don't exist.
Amy Schumer, together with Tina Fey, Julia Louis-Dreyfus, and Patricia Arquette immortalized this secret female rite of passage in a sketch on her show called "The Last F*ckable Day."  Stumbling into the three older women at a picnic in the woods, Amy is told that they are celebrating—joyfully and boozily—Julia's last f*ckable day.
"In every actress' life, the media decides when you've reached the point where you're not believably f*ckable anymore," Julia explains.
Tina says one is never overtly informed of their change in status, but there are signs, "like when Sally Fields was Tom Hanks' love interest in Punchline and then 20 minutes later she was his mom in Forrest Gump…"
Julia chimes in with her observation that "you go to a movie set, you go to wardrobe and the only thing they have for you to wear are long sweaters that cover you up from head to toe kind of thing…"
Another common sign, says Patricia, is "when they start remaking your best movies with younger, more f*ckable actresses.  I heard they were remaking Boyhood with Selena Gomez."
When Amy asks if there was anything one could do to delay the apparently inevitable decline in f*ckability, Julia replies, "Yeah, I mean you can try but it only makes it worse.  Like those Real Housewives. They try to look young, but they end up looking like a purse that melted in a car accident."
It's painfully funny to hear, but it's also a shrewd indictment of how the misogyny is so deeply entrenched, and how the patriarchy continues to shape our perspective about women and their primary value not as human beings but as sexual objects of desire, with men being the final arbiter of that desirability.
There's a particularly risible moment when Amy innocently asks what happens when men reach their last f*ckable day. The other women burst out laughing.
"Honey," Patricia says, "men don't have that day."  Julia agrees.  "Never."
"They're f*ckable forever," Tina says, simulating a hand job.  "They could be a hundred with nothing but white spiders coming out.  They're f*ckable."
And that is another lamentable truth.  Just watch any movie with Harrison Ford or Bruce Willis or Clint Eastwood.  It happens, too, in real life.  Exhibit A: Mick Jagger, 71, whose current girlfriend is a 27-year-old ballerina.  It's creepy as sh*t, but Sir Mick still gets to strut like a peacock who can get it up, Viagra optional.  Exhibit B: Hugh Hefner, 90, whose wife Crystal is 60 years his junior.  That must be close to necrophilia.  Exhibit C: Ronnie Wood, 69, the other Rolling Stone with a penchant for entangling himself with barely legal lasses.  He left his wife Jo in 2008 for an 18-year-old girl the tabloids described as "a Russian cocktail waitress." His current wife, Sally, 38, recently gave birth to twin girls.
It could be real love in the case of all of the above, but you have to admit, the couplings do induce a sense of ewwww.
But what about the woman past her f*ckability prime who remains relevant and powerful?  No, she is not a chimera, she exists. She lives and breathes and is currently running for President of the United States.
There are men—and some women—who don't like her, men and women who will stubbornly and stupidly cast their vote for Donald Trump come November simply because they cannot abide the idea that a woman will be Commander-in-Chief of the most powerful nation on earth. And that she refuses to go gently into that good night of invisibility, into that sun-dappled garden where it's always summer and these old biddies play with their grandchildren or drink tea or have a round of bridge, knowing their place in the universe, shorn of any perceived threat to the collective male ego and the order of the universe, and never once daring to aspire for visibility, much less independence of identity.
Nope, Hillary is one tenacious B-*-T-C-H and I mean that as a compliment of the highest order.  She has been criticized for everything―from her hairstyle to her emails―and while she does have her flaws, she is, objectively speaking, a damn better prospect for the leader of the free world than Donald Trump, who is even shriller, pettier, more puerile and more cavalier about the truth than she has been accused of being.
And let's not forget about all the sh*t Hillary Clinton gets for opting to wear those pantsuits which, admittedly, are not particularly flattering, however effective they may be as a signature look, but you've got to hand it to her, she gives zero f*cks about what you think of her sartorial choices.
As a friend of mine who goes by the handle @briiige on Instagram put it recently:
"And the reason why people get so sh*tty about what she's wearing is because no one wants to f*ck her, to be blunt.  There's no reason to criticize why she wears pantsuits in bright colors other than to knock her down about her only weak point.  She is an older lady who has true power, not from any kind of sexuality, but from intelligence and ambition, and that's why people fear her, and why I love her."
Like @briiige, #imwithher.
B. Wiser is the author of Making Love in Spanish, a novel published earlier this year by Anvil Publishing and available in National Book Store and Powerbooks, as well as online. When not assuming her Sasha Fierce alter-ego, she takes on the role of serious journalist and media consultant. 
For comments and questions, e-mail [email protected].
Disclaimer: The views expressed here are solely those of the author in her private capacity and do not in any way represent the views of Preen.ph, or any other entity of the Inquirer Group of Companies.
Art by Dorothy Guya
Follow Preen on Facebook, Instagram, Twitter, Snapchat, and Viber