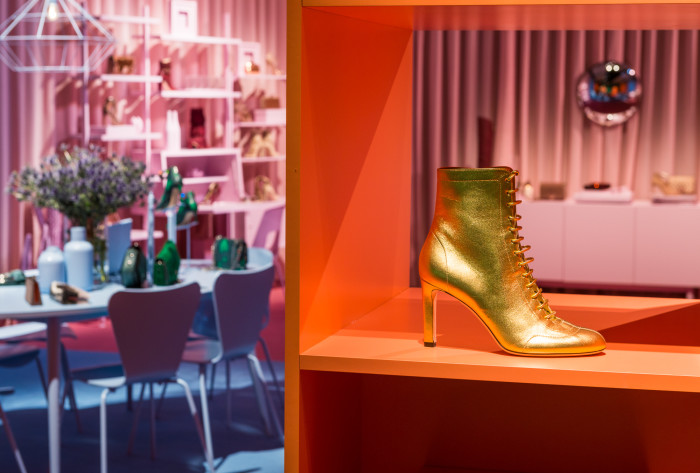 Who doesn't like sparkly things? Bags and shoes during Milan Fashion Week were made to glisten under the spotlights which caught undivided attention whether during the runway shows or presentations. Some are embellished with studs while others are intricately covered in crystals. Be it in metallic leatherette or glitterati madness, it's instant love at first sight so to say. Here are some of the show-stopping pieces.
Bally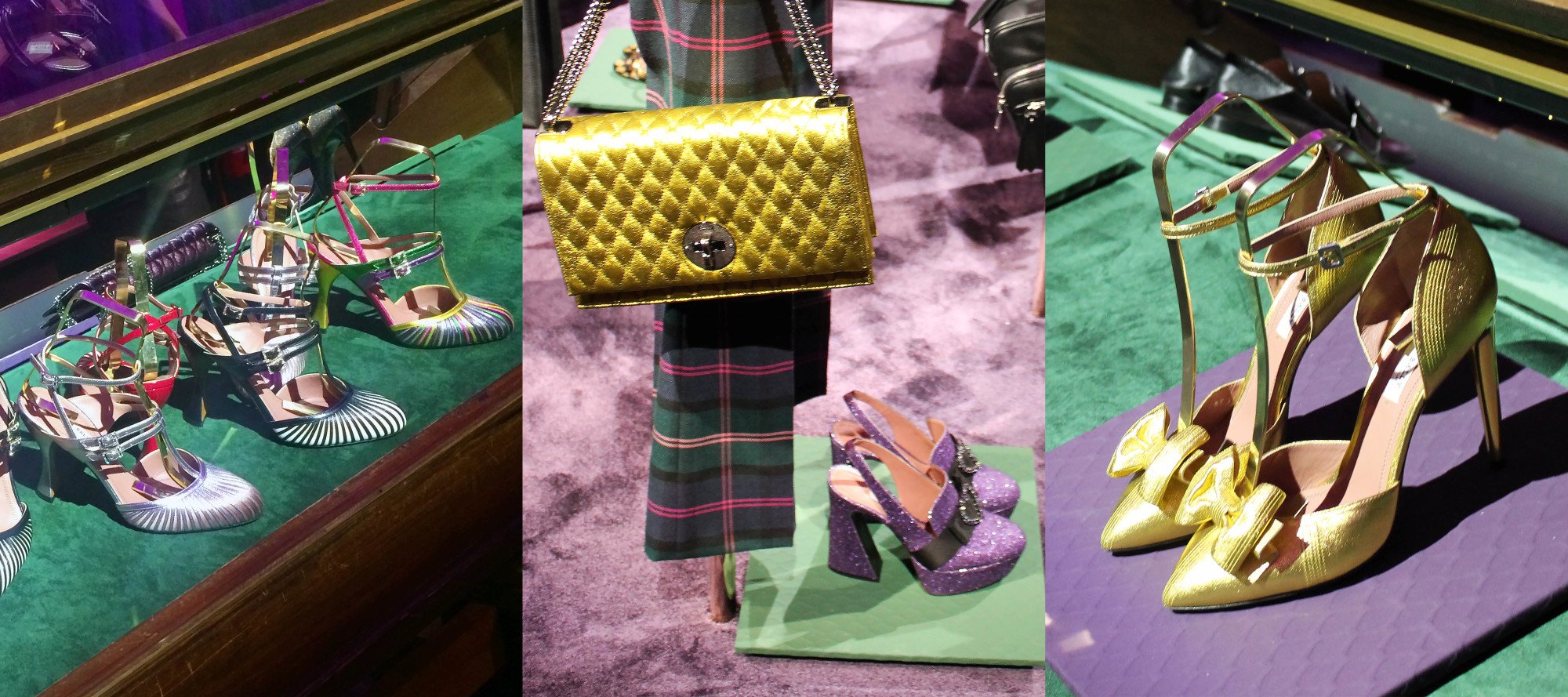 The brand revisits the 1930's era and twists the aesthetic design to fit the 21st century. Some of their bestsellers make a comeback in updated materials, featured here are the Georgette shiny satin shoes with crystal-encrusted buckles which come in a multitude of colors; the Etoile bag in metallic green and the Vailly in yellow gold satin with micro-crystal detailing.
Bottega Veneta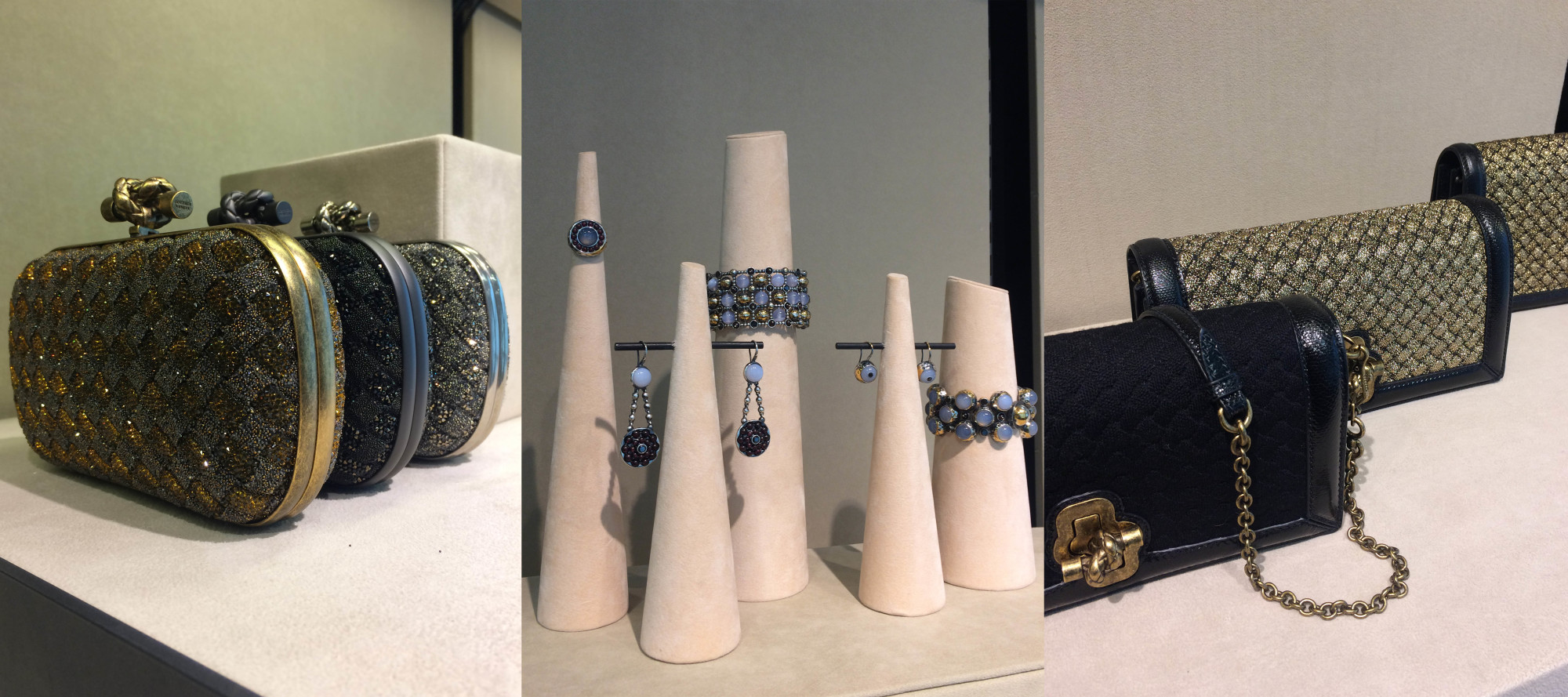 You know it's Bottega Veneta if you see their signature weaving pattern. The famous Pochette Knot is covered entirely with caviar crystals while their sling shoulder bag gets a revamp with bronze metallic threading with black leather border detailing. As for jewelry shown in the runway, moonstones set in sterling silver take center stage.
Jimmy Choo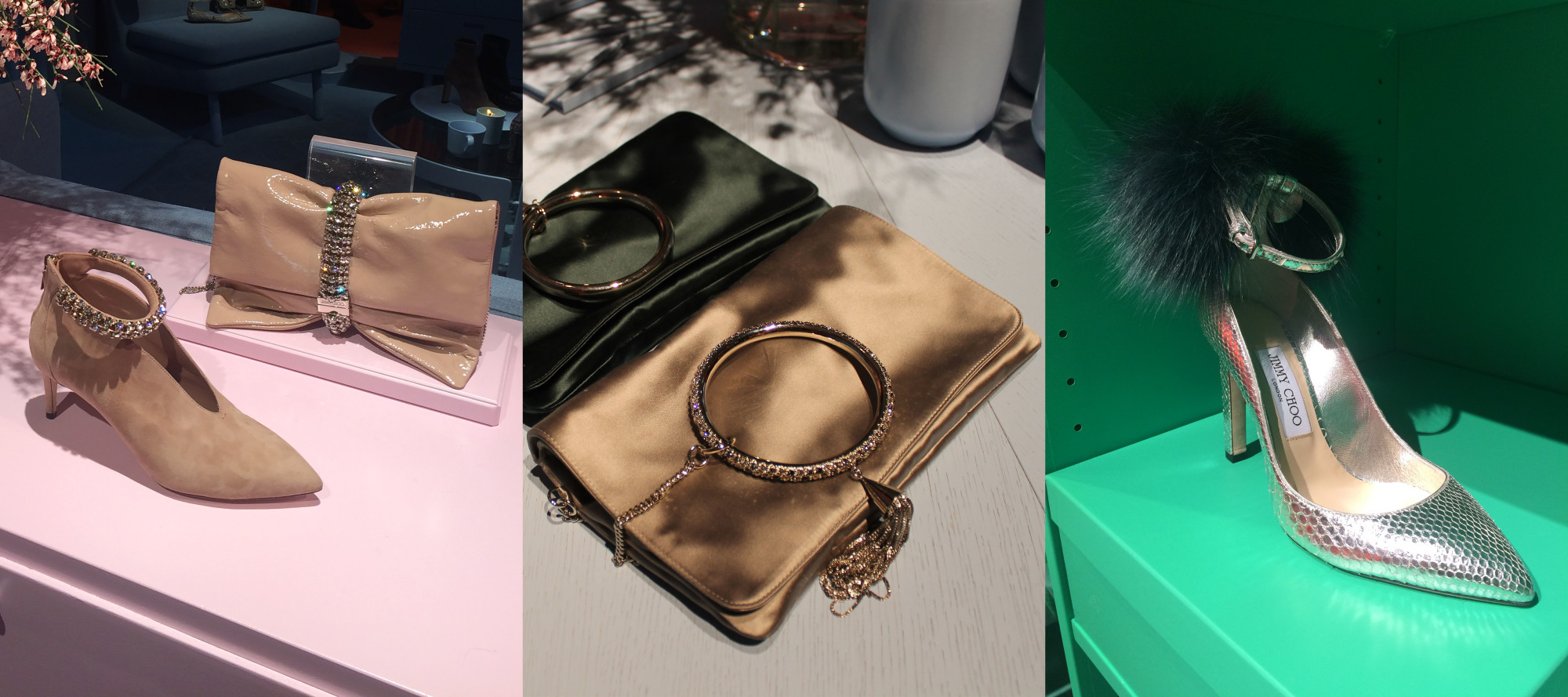 The shoe empire introduces new models for the shoe and bag collection. Some of which is the Lux pointed toe shoe with a statement ankle cuff in cut crystal and the Charley oversized clutch with gold bangle detail that serves as a circular closure. There's also the Chandra Clutch with a bracelet that can also cinch the bag and the Tesler in silver python skin with fox pompom.
Giannico Shoes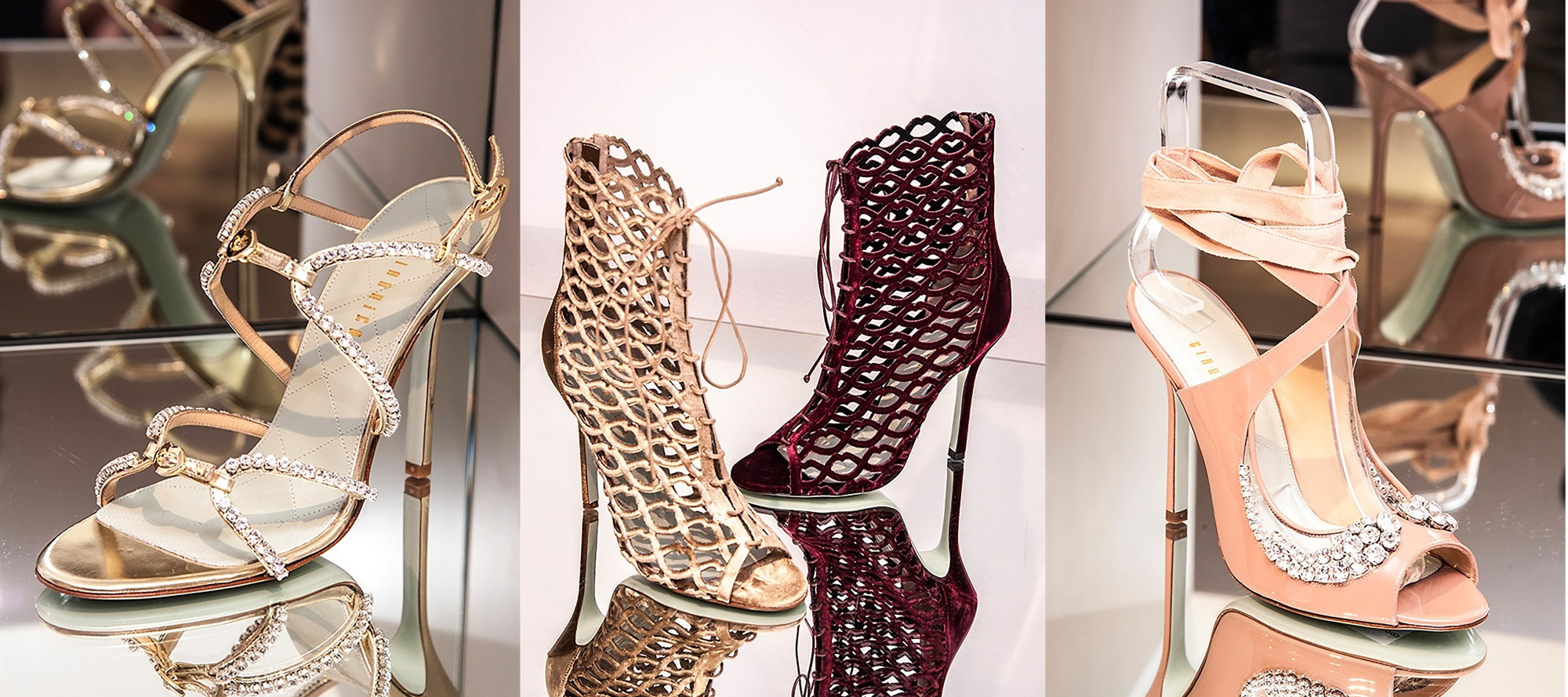 During its presentation, the playful and quirky brand pumps it up to a more sophisticated level. Giannico's Swarovski sandals has all of the curvy lines that are most flattering to the feet; the Sofia kiss-mark sandals are made lace up in shiny velvet while the best-seller Margarot is spiced up with suede ankle ribbons.
Chiara Ferragni Collection


For its new collection, the brand introduces more elegant pieces while retaining its street style appeal. There's a pair of ankle boots made entirely from micro-paillettes which comes in black, silver and hot pink; a high heeled stiletto with star crystal embellishments and the iconic Flirting pointed slippers covered in multi-colored glitters.
Coliac
The rising-to-fame brand is expanding its collection and launches its very own series of new bag designs. Meanwhile, black suede boots are adorned with a leaf motif in ton-sur-ton beading pattern. Thick-heeled shoes and men's derbies are embellished with a 1920's style ginko and green monster theme using pearls and various colored crystals.
Alessandro Enriquez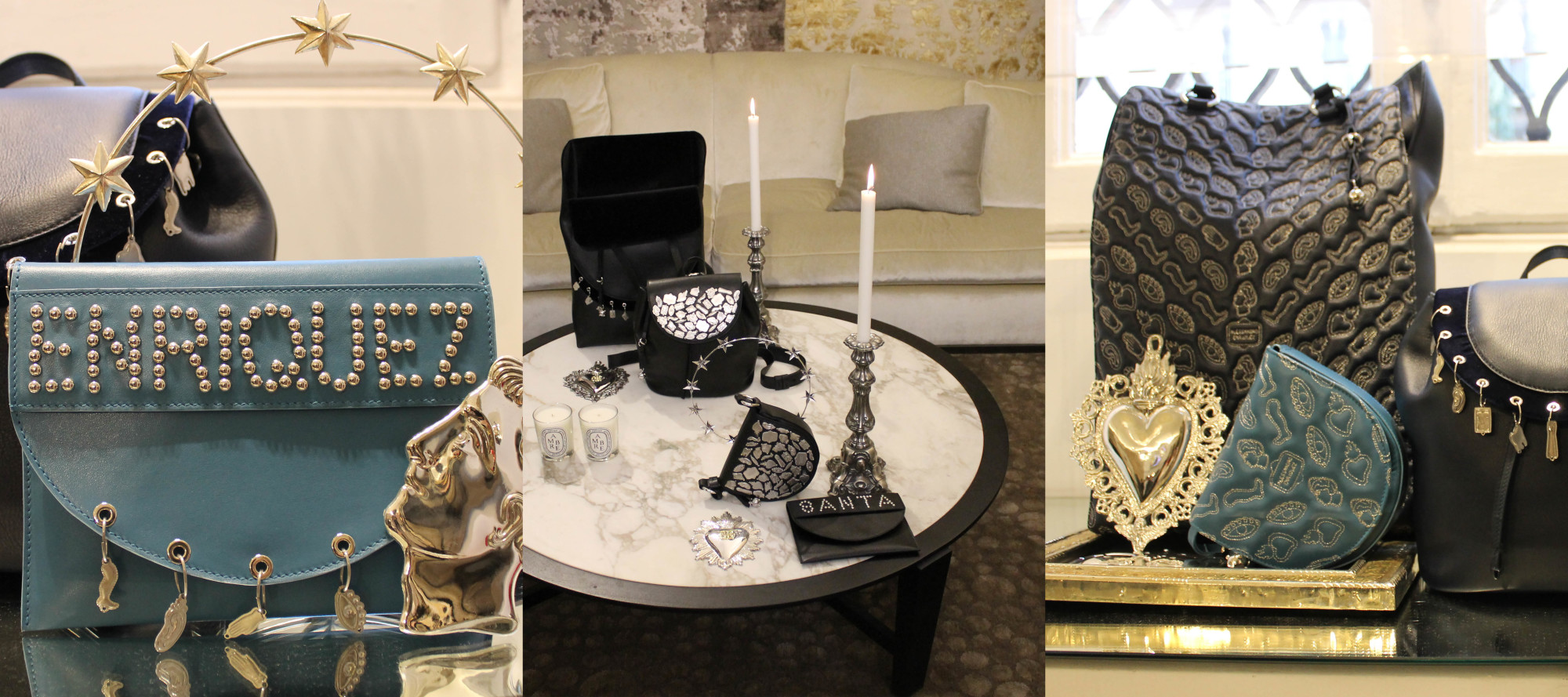 The new Italian brand which holds its second presentation continues to push the whimsical approach to bag design. The studded bags seek inspiration from a personal form of faith: religious symbols are converted into bag charms and playfully dangle along backpack flaps. Metallic embroideries and rounded studs also make the same theme and appear in some clutch bags.
Photos by Melo Albert
Follow Preen on Facebook, Instagram, Twitter, Snapchat, and Viber