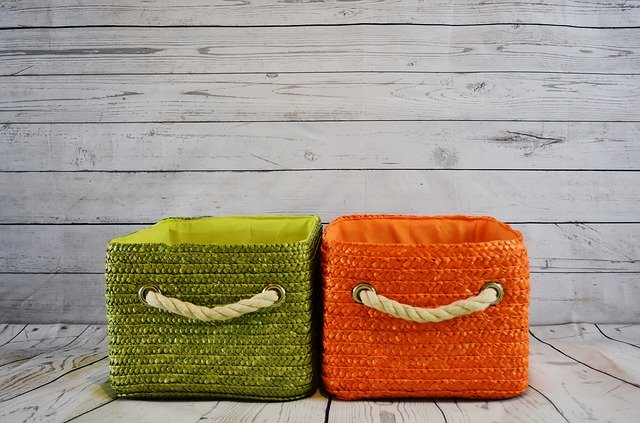 Preen.ph tackles motherhood sans the rose-tinted glasses. Our columnists L. Juliano, Marla Darwin, Rossana Unson, Ronna Capili-Bonifacio, and Chrina Cuna-Henson tell their personal experiences like it is—at times frustrating, oftentimes confusing, but always enlightening.
If you've been following my posts on this column, you will know from a previous article that I could very well be a hoarder. Without making any excuses for myself, I think this comes from me being environmentally conscious. I don't like throwing things away if they can be recycled or repurposed. Unfortunately, ever since Marie Kondo came into everyone's consciousness, the word "declutter" has caused me many sleepless nights. 
This year has been all about making my home neat(er). Because as Kondo advises, "Tidying orders and relaxes the mind." And so, this is what I set out to do for this year especially since I'm easily stressed.
Caddy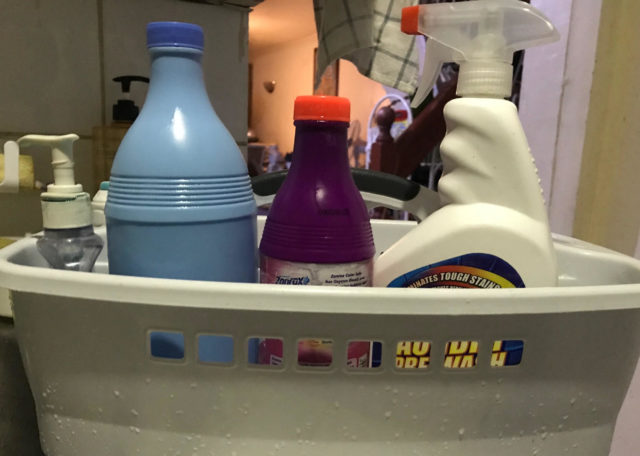 The first item that really helped me clean up the service area of our kitchen was a caddy. I've loaded not just laundry items into it, but have divided the two caddies I've purchased between laundry cleaning items and house cleaning items. Now that they're stored away in one caddy with a handle, I can easily take them to wherever I may need them. Available at The Landmark, Makati. 
Mop Hook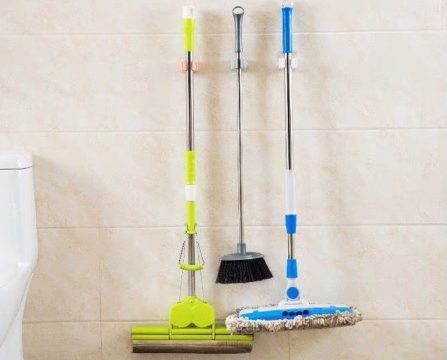 These mop hooks work for things other than mops, like brooms, brushes, and any other cleaning tools that have long handles. I purchased mine from a Shopee vendor for the modest price of P25 each. I mounted two in each of our bathrooms. One holds our mop and the other holds our absorbent sponge mop which helps dry up the bathroom after a shower. These hooks secure the mop to the wall and keep them off the floor. Available on Shopee. 
Acrylic Drawer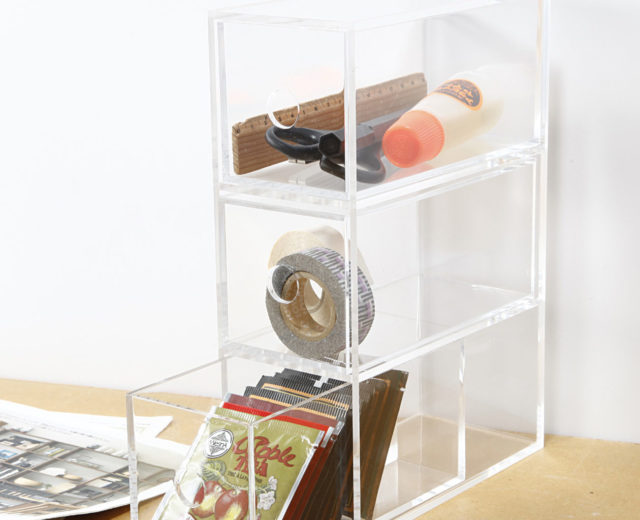 Recently, Muji announced they'll be lowering their prices via simple ads in their shop windows. I'd been staying away from their stores simply because I felt their acrylic storage items were too pricey for my stingy heart, so when I saw the announcements, I immediately stepped inside the store to examine each item one by one.
When I set my eyes on this beauty I knew I had to have it. Despite the ads that drew me into the Muji in the first place, this Acrylic Drawer 3 Row was indeed pricey at P1, 650. Nevertheless, it's hard to ignore the simplicity of this piece, which helps you put everything you need to put away on your desk while looking like you are the #1 Marie Kondo follower in your office.  Available at Greenbelt 3. 
Acrylic Pen Stand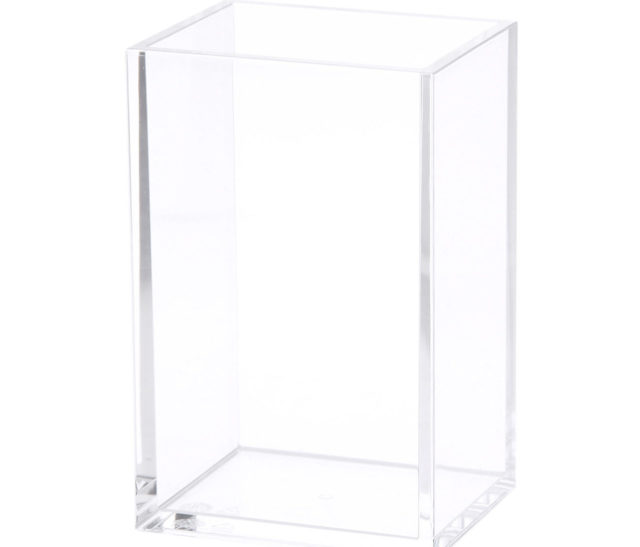 To make up for the healthy price tag on the Acrylic Drawer 3 Row, this acrylic pen stand evened it out for me. At P95, I picked up a couple, not just for my pens, but also for my combs and brushes. If I hadn't controlled myself in my search for storage organizers to help me declutter, I'm seriously thinking that I'd most likely be desperately trying to hide and clear out all the storage items I've purchased.
***
As my last piece of advice, do remember to be considerate of Mother Earth while cleaning up. We don't want to purchase too many plastic and acrylic products as well. We only need enough to make our homes look neat(er) and clean(er) to clear our minds of anxiety and stress. Here's to many more sparks of joy from cleaning up and decluttering your space. 
Disclaimer: The views expressed here are solely those of the author in her private capacity and do not in any way represent the views of Preen.ph, or any other entity of the Inquirer Group of Companies.
Photo courtesy of Pixabay
For the latest in culture, fashion, beauty, and celebrities, subscribe to our weekly newsletter here  
Follow Preen on Facebook, Instagram, Twitter, YouTube, and Viber
Related stories:
Need interior inspo? Check out these Airbnb properties
Ranking the most expensive items on Marie Kondo's online store
Trust us, cleaning your home doesn't have to be boring
These clothing racks will help save space in your home
Cleaning Hacks for the Strong, Independent Woman