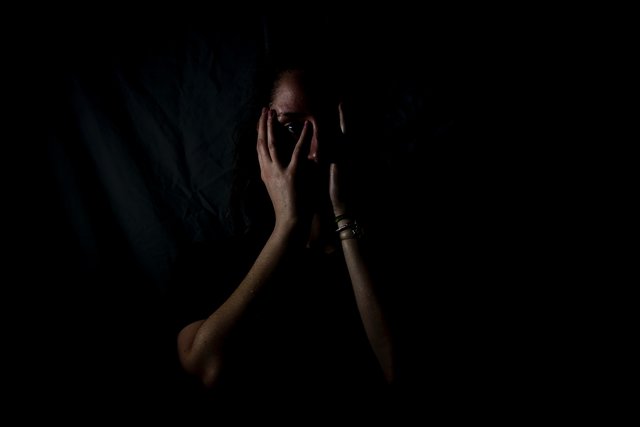 Violence against women is a global problem that remains alarmingly prevalent. It happens in business, in universities, in politics, in the military and in industries across the world. Women are often exposed to such crimes because of how the world perceives them: weak, vulnerable, and not worthy of respect. By definition, sexual violence is "an act of gender-based violence that results in, or is likely to result in, physical, sexual, or psychological harm or suffering to women, including threats of such acts, coercion or arbitrary deprivation of liberty, whether occurring in public or in private life." 
Today, we commemorate the International Day for the Elimination of Violence Against Women, which gives individuals and groups a platform to speak out about violence against women. This is also to raise awareness and push for stronger efforts to end all kinds of violence against them. Let's get to some fast facts: 
Today is the International Day for the Elimination of Violence against Women.

About 1 in 3 of women worldwide have experienced either physical and/or sexual intimate partner violence or non-partner sexual violence in their lifetime.

We must #ENDviolence against women! pic.twitter.com/1nw4ooN6bd

— World Health Organization Philippines (@WHOPhilippines) November 25, 2019
11,558
In a 2017 study by the National Demographic and Health Survey, they found that 11,558 Filipino women between the ages of 15 and 49 suffered various forms of physical, emotional, and sexual violence. The highest number of cases are physical injury cases. There are many reasons why such violence occurs at home, and one of them is the family is at or below the poverty line or is having marital conflict. A representative of Gabriela Women's Party notes that "the patriarchal system in the society that makes the man powerful and head of the family," also triggers violence. It's only right to assume that the patriarchy is still present—even if women's rights has been uplifted and encouraged all over the world. Another reason is because of financial problems happening around at home. Data from the National Demographic Health Survey also suggests that "women who are in lower-income brackets are a victim of and vulnerable to violence."
1 every 43 minutes 
In a study by the Women and Children Protection Center, they found that approximately one woman is beaten by her partner/husband every 43 minutes in the Philippines. See that number and reflect for a moment. How can men get away with this? Abuse between partners is not talked about that much, but we don't realize that home is not always a safe place. Violence in a relationship is never okay and no reason can justify that. Even a little slap is considered violence. According to the American Psychological Association, things like "pushing, shoving, throwing things, threatening violence, or forcing a partner to engage in sexual activities against her or his will," are forms of violence. Even punching, kicking and biting too. If you find yourself in the same situation, you are at risk—and we can't allow violence of any sort to happen more than once.
1 every 20 minutes 
In the same study by the Women and Children Protection Center, they found that one child is being battered every hour and 20 minutes. This is a major problem occurring in the world, and the worst part is that these children can't even defend themselves. Especially if the perpetrator is one of their relatives, they would have a harder time to open up about it, considering how we were taught to always obey our family members when we were kids. Maybe this is why child marriages are extremely normal in some parts of the world. This then becomes an economical imbalance because child marriages might hinder the development of young women due to limited opportunities.
1 in 4 
An estimated 1 in 4 children and young people have witnessed violence against their mother or stepmother, as stated also from the same study. Children soak up everything they see, feel, and hear. Parents may think that they are doing a great job in raising their kids, but when they fail to show the same amount of respect to their partners, they send a conflicting message. As early as six months old, children can be negatively affected by violent parental arguments. But according to Developmental Science, it's not just young kids who are affected, but also young adults (up to age 19) are "sensitive to conflicts in their parents' marriage." This just goes to show that growing up in a violent home has negative implications for child development, and could, later on, result in the same behavior when the child grows up.
***
The wide prevalence of these acts of violence could take an enormous toll on the lives of victims. Our government is weak in advocating and promoting human rights because even with the existence of laws protecting women, crimes against them are still being committed by perpetrators. But this is why we celebrate the International Day for the Elimination of Violence Against Women; to remind everyone, most especially women, to know their rights and exercise them. Men should also share the responsibility of ensuring that women are in a safe space—at home and in their relationships.
For more information or assistance, you may get in touch with the following VAWC hotlines:
Department of Social Welfare and Development
(02)931-8101 to 07 or your local social welfare office
Philippine National Police
723-0401 to 20 or your local police
PNP-Women and Children Protection Center
410-3213 or your local barangay women and children's desk
NBI-Violence Against Women and Children Desk
523-8231 to 38/525-6028
Photo courtesy of Unsplash 
For the latest in culture, fashion, beauty, and celebrities, subscribe to our weekly newsletter here  
Follow Preen on Facebook, Instagram, Twitter, YouTube, and Viber
Related stories:
#EndRainbowViolence is the wake-up call we need
For the nth time, stop equating violence to masculinity
Here's the Key to Eliminating Gender-Based Violence
Gun Violence and Sexual Assault: Are Men Just Scared of Women?