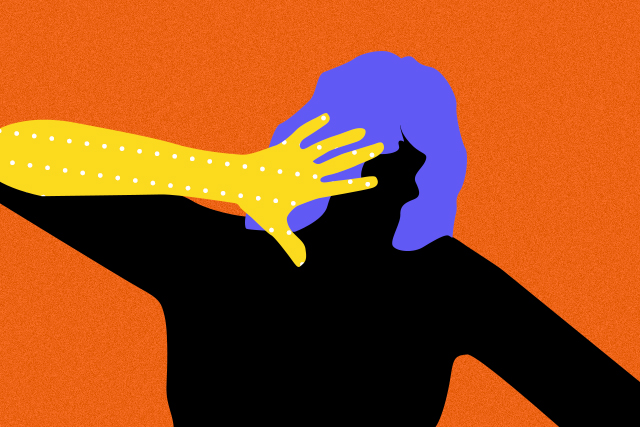 Last Monday, Nov. 25, was the International Day for the Elimination of Violence Against Women (VAW). We already shared the harrowing statistics of VAW cases in the Philippines, but the question now is how we, the citizens and the local government, can address these all year round.
"Violence against women has been going on for far too long, and it is still one of our most pressing social problems," Sen. Risa Hontiveros tells us. "As my good friend Dr. Sylvia Claudio from UP's College of Social Work and Community Development said, it is both a local and worldwide concern. I believe she even called it an 'epidemic.'"
According to the World Health Organization (WHO) Philippines, one in three women globally have experienced physical and/or sexual violence mostly caused by their significant others and intimate partners. A 2017 study by the National Demographic and Health Survey also noted that 11,558 (one in 20) Filipino women between the ages of 15 and 49 have suffered various forms of violence. Based on that number, only two out of five seek help.
Today is the International Day for the Elimination of Violence against Women.

About 1 in 3 of women worldwide have experienced either physical and/or sexual intimate partner violence or non-partner sexual violence in their lifetime.

We must #ENDviolence against women! pic.twitter.com/1nw4ooN6bd

— World Health Organization Philippines (@WHOPhilippines) November 25, 2019
What is the government doing to address this? The office of Sen. Risa Hontiveros has pushed for laws like the Magna Carta for Women, the Anti-Rape Law, and the Safe Spaces Law to protect women from any form of violence. We can also expect bills and amendments like the Teenage Pregnancy Prevention Act, "Girls Not Brides" bill, and raising the age of consent from 12 to 18 to come up in the 18th Congress.
"Despite the problems we continue to face, these measures are important because they provide the framework and the legal impetus to address violence against women. As long as these laws are in place, they provide a path for redress for anyone who needs it," says Sen. Hontiveros.
The senator adds that tackling VAW cases should involve a more holistic approach, "from education, law enforcement, counselling, and help-seeking behavior." If implemented, it can address unreported cases of rape and domestic abuse, and even street harassment.
Misogyny and machismo
We live in a country led by a president who has a track record of objectifying women and threatening his critics with violence. He's also known for making distasteful rape jokes, which continues the cycle of rape culture.
Sen. Hontiveros said this type of behavior can contribute to cases of violence against women. "It might not directly cause men to commit violence, but it certainly reinforces the idea that violence is permissible. Violence begins with language, and sexist remarks reinforce this, in the same way remarks about killing incite violent behavior in others," she says.
This can also be advice for regular citizens who might not realize they're promoting rape culture and other inappropriate behaviors. We can't ignore these forms of violence, and we also must not let rape culture spread further. The best we can do is educate each other and support the passage of laws to reduce VAW cases in the country.
***
If there's one thing we can learn from this, it's that there's still work to be done in addressing violence against women in the country. But that doesn't mean we should limit ourselves to the international holiday. This is a commitment we have to stick to in the years to come.
Art by Tricia Guevara
For the latest in culture, fashion, beauty, and celebrities, subscribe to our weekly newsletter here  
Follow Preen on Facebook, Instagram, Twitter, YouTube, and Viber
Related stories:
Why violence against women should concern you
Rape culture pervades because we let it
BTS' #EndViolence campaign: Why it matters so much
For the nth time, stop equating violence to masculinity