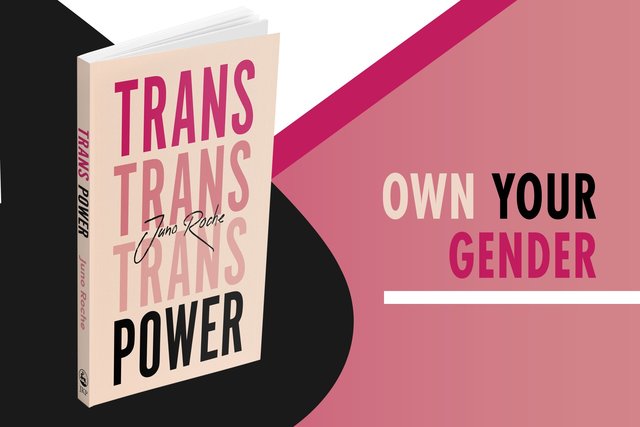 Queer literature has gained a lot of attention these past few years, especially when it comes to Young Adult (YA) novels. In fact, just last year, we rounded up the best books that have LGBTQ protagonists, including "Simon vs. the Homo Sapiens Agenda" and "I'll Give You The Sun." These books have shaped many people in the LGBTQ+ community, including me. But other than literature, queer people can also find safer dating apps now. New dating apps have developed and became more inclusive than ever.  Clearly, there has been a lot of big changes in the LGBTQ+ community that we should celebrate this year (and every day!).
Queer people face different challenges every day, and sometimes, the only way they could bring light to their stories is through art. That's why we should read books from trans and nonbinary people too, as they address topics that aren't discussed that much, including violence and intimacy for gender nonconformists. Also, reading books that are truly written by queer people is more compelling as they offer the most honest perspective. So whether you identify as queer or just a curious bookworm, try to add these books by trans and nonbinary authors to your list.
Here are five queer books you should read before the year ends:
"Beyond the Gender Binary" by Alok Vaid-Menon
Taking from their own experiences as a gender-nonconforming artist, Alok Vaid-Menon encourages readers to view genders as more than a "black and white" concept. They emphasize that gender should be an extension of creative expression. Available online. 
"Trans Power" by Juno Roche 
Roche's last book "Queer Sex" was published last 2018, which tackled intimacy in the trans community. Now for their latest book, "Trans Power," Roche used a similar technique—through intimate conversations with influential people in the trans community, including Travis Alabanza and Amrou Al-Kadhi. This book highlights the experiences of trans with regard to love, bodies, and sex.  Available online. 
"Unicorn: The Memoir of a Muslim Drag Queen" by Amrou Al-Kadhi
Amrou, who is known for directing short films that focus on the intersection of queer identity and race, will be talking about their less-than-perfect coming out story in this book. Readers will be moved by queer stories of self-acceptance. Available online. 
"The T Is Not Silent" by Andrea Jenkins 
For those of you who don't know, Andrea Jenkins is the first-ever African-American and openly transgender woman to be elected into the United States' office. In their book, Jenkins will describe to us the community that feels "invisible to most." They also discussed topics such as violence and unemployment in the trans community. Available at Fullybooked, Bonifacio High Street, Taguig. 
"Don't Call Us Dead" by Danez Smith
Danez Smith, a Black and queer writer tackled issues of police brutality, racism, and HIV in this powerful poetry collection. Danez, who won several awards for their book, is also known for their YouTube video "Dear White America" that gained more than 300,000 views. Available at National Book Store, SM Mall of Asia. 
Photo courtesy of @JKPGender's Twitter Account 
For the latest in culture, fashion, beauty, and celebrities, subscribe to our weekly newsletter here  
Follow Preen on Facebook, Instagram, Twitter, YouTube, and Viber
Related stories:
These queer dating apps are changing the game
Preen Picks: Local queer artists you need to know about
Queer literature is happening and these YA books prove it
2019 in review: Iconic LGBTQ+ moments
Falling in love with books again to help my productivity