Social drinking is fun, but hangovers aren't. The holiday season has given most of us the excuse to meet up with friends and drink the night away. It's New Year's Eve tomorrow and we know many of you will be counting down to midnight with a cocktail in hand.
A hangover can be a pain in the butt and you might know a couple tricks to cure it. But have you ever considered if you're doing the right thing? The most popular advice when you have a hangover is to eat burgers or drink coffee, among others. Unfortunately, this might make it worse.
Before you finish five glasses of alcohol at that New Year's Eve party (or any party), we're giving you tips on what not to do when you wake up with a hangover. You can thank us later.
Skipping sleep
Honey, Jan. 1 is a holiday so you shouldn't get up early if you don't have to. Staying up late and waking up early will make you feel drowsy. Dietitian Jessica Tong also tells Global News that alcohol will make you feel more alert once the sedative effect wears off, causing you to miss precious hours of sleep.
Remember that if you feel like taking a nap, go lie down. You'll feel a tad bit better after a few hours.
Eating greasy food
We know ordering burgers and fries after a late night sounds great, but apparently it's not the best solution for a hangover. Nutritionist Ali Tager tells Insider that the meal won't be digested properly. "Indulging in greasy food is actually the worst thing you can do for your body. Alcohol is broken down via the same metabolic pathway as fat, so while your body is breaking down those margaritas you threw back last night, it will have to put that greasy food to the side," says Tager.
In fact, the reason why we often crave salty food after drinking is because we're dehydrated. So instead of ordering take-out, drink a glass of water or two.
Sweating off the hangover
Some people work out because they want to sweat and get rid of their hangover. But Elite Daily notes that it will make you more dehydrated because "you're basically squeezing the last remaining dollop of hydration out of your body." If going to the gym has always worked for you, then go for it. You can take this as a reminder to not overdo it while hungover.
Drinking too much coffee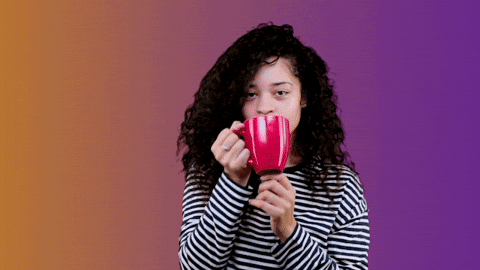 I am guilty of doing this whenever I wake up with a hangover. Since caffeine is a diuretic, drinking too much of it will make you dehydrated. Clinical nutritionist Sharon Brown tells Insider that relying on coffee might make hangover symptoms worse, especially if you're not well-hydrated or eating balanced meals throughout the day.
Consuming more alcohol
I don't know who thought of this hangover solution, but even I wouldn't follow it. Think about it: Consuming too much alcohol is the reason you're hungover. Why would you drink more of it?
Healthline notes that some studies have found this to be effective because apparently drinking more alcohol boosts endorphins and lessens the chances of experiencing hangover symptoms. However, doing this will not only potentially make your hangovers worse, it might also make you alcohol dependent.
Bottomline: Go easy on the alcohol, okay?
Photo courtesy of Pexels
For the latest in culture, fashion, beauty, and celebrities, subscribe to our weekly newsletter here  
Follow Preen on Facebook, Instagram, Twitter, YouTube, and Viber
Related stories:
4 skincare hacks for your holiday hangover
5 ways to get over a hangover fast
The perfect hangover remedy Is right in the fruit bin
Be like a local and follow these countries' drinking traditions