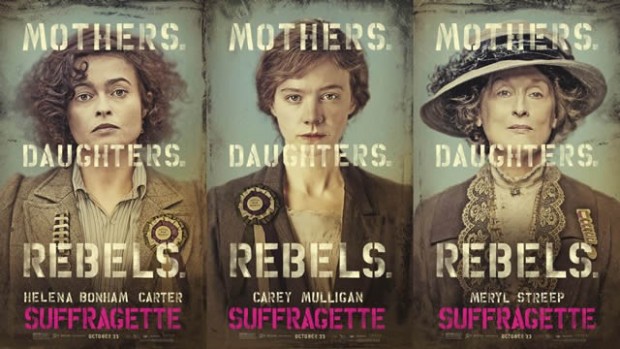 A new badass movie poster was just released.
Meryl Streep, Carey Mulligan, Helena Bonham Carter, and Anne Marie Duff star in the movie Suffragette. 
It's a historical film set in the seminal moment of Lo
ndon's voting history when women fought for the right to vote early in the 20th century.
Meryl will play Emmeline Pankhurst, the leader of the Women's Social and Political Union while Helena is Edith Bessie New, another foot soldier of the movement. Carey plays a young British suffragette in the film
The film is backed by strong female power players as well, like The Iron Lady screenwriter Abi Morgan and Brick Lane director Sarah Gavron.
Suffragette already made news during its first filming, as it is the first time a movie crew was allowed to shoot inside the Houses of Parliament in the UK.
Watch the full trailer below:
[
The Telegraph
]
Photo courtesy of Focus Features