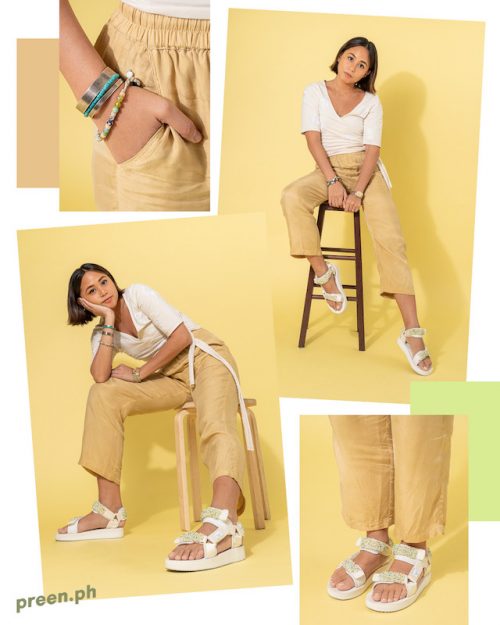 Every brand starts out with the vision of one person or a group of people who wants to reach a certain market. In Cara Sumabat's case, conceptualizing the fashion and home brand HaloHalo was a product of curiosity and the need to create items she liked for her home.
As creative director of HaloHalo, Sumabat is hands-on when it comes to checking in with workshops that make their signature pieces. Founded in 2013, the brand is known for its bags, leather goods and home accessories made from banig. "I was obsessed with making things and experimenting with different materials. I initially dabbled with leather and used the banig, then I slowly began incorporating the two and other materials as well," said Sumabat.
As for home accessories like ottomans and floor mats, Sumabat said she started making them when she got married and couldn't find pieces she liked for their home. "A lot of things that we produce come from a need that I try to address in my own life or from the people around me," said Sumabat.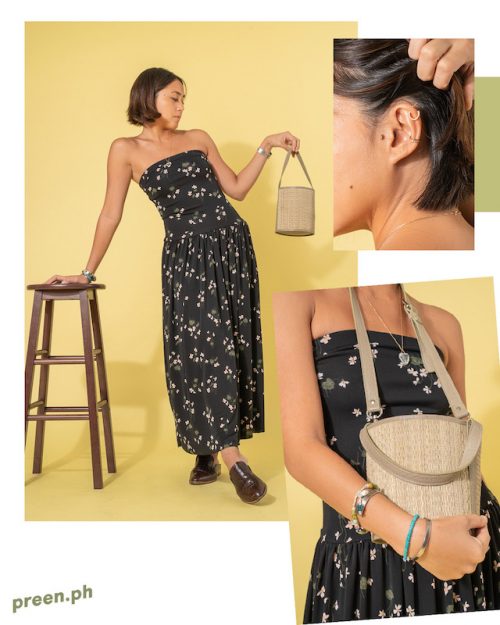 When she's not at workshops, Sumabat is either working at her home office, attending meetings or manning the HaloHalo booth at local bazaars like
Artefino
. She tells us that her daily activities change a lot, so she makes sure her outfits are "as flexible as my schedule."
Aside from HaloHalo bags and pouches, Sumabat's go-to accessories are from local brands Nami and Áraw, and Spanish brand Gimaguas.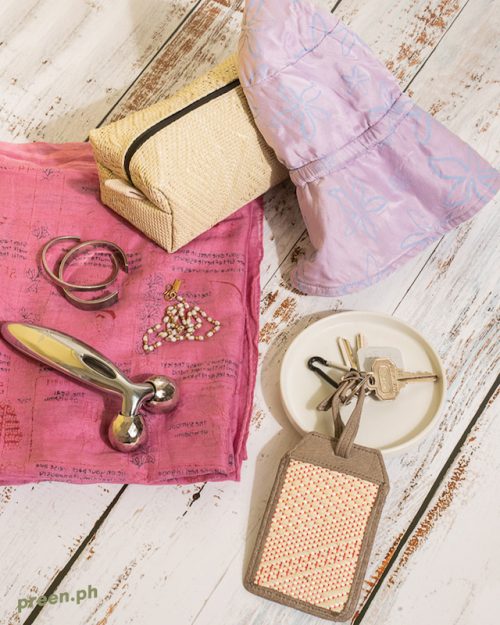 "[I treat a meeting] like a date. I want to make a good impression so I wear my current favorite look," said Sumabat. "For our pop-ups, we usually sport our jumpsuits or any new merch that we have."
Overall, Sumabat's working gal look is comfortable, effortless and versatile. It also helps that she has her trusty HaloHalo bags with her, which are a by-product of everything she loves in creating fashion.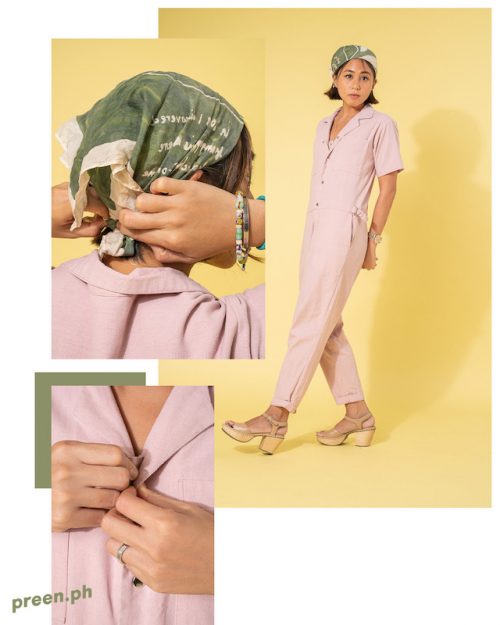 "Making things is very personal for me so it's always a reflection of things I like and love. Halohalo and my aesthetic is pretty synonymous. I would never make something that I don't like myself ."
Photos by Samantha Ong
Creative direction by Tricia Guevara
Produced by Tisha Ramirez
Follow Preen on Facebook, Instagram, Twitter, YouTube, and Viber
Related stories:
Affordable local designers who won't leave a dent on your wallet
Seeing double with local fashion labels
It was a huge handbag craze at Artefino 2019
The Manila FAME firsts you should watch out for