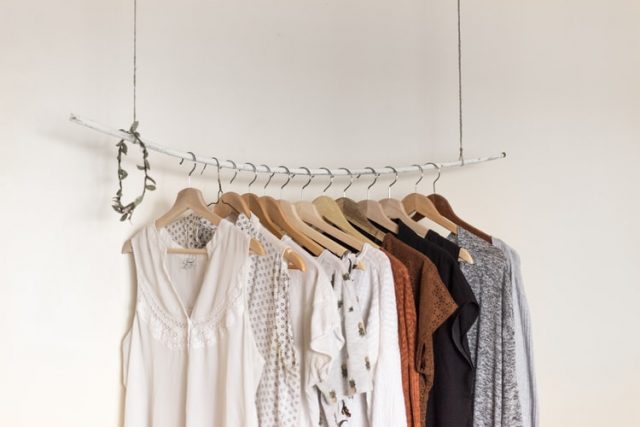 When we think of designer items, we automatically assume that they're extremely expensive. It may be because we're more familiar with Gucci, Louis Vuitton and other luxury labels that celebrities prefer. But we're here to tell you that you don't have to go broke if you want to own designer pieces.
We found several local designers that offer high quality products for affordable prices. Sure, they're not as low as ukay-ukay prices, but remember that you're paying for the designers' time, energy and the materials they used. Plus, a lot of them are young up-and-comers who need support for their craft.
Check out these local designers below.
Esme Palaganas
https://www.instagram.com/p/BPoh_QzAujU/
Esme Palaganas is known for mixing feminine and masculine elements in her creations. When she's not presenting collections at local and international fashion shows, she's creating everyday basics and accessories for her brand Basic Movement with prices starting at P1,190. Available online and Comme Çi.
Paolo Ereñeta
Known for creating custom menswear and womenswear, Paolo Ereñeta also has ready-to-wear pieces available online. These include blouses in jewel tones (P4,200 to P5,800) and limited-edition cocktail dresses (P8,000 to 10,000). Available online.
Daniela Calumba
Designer Daniela Calumba makes ethical fine jewelry with reclaimed sterling silver and recycled stones. Accessories start at P2,000. Available at Glorious Dias and on Denuo Store.
Dani Osmeña
If you're looking for pieces to wear at work and formal events, check out Dani Osmeña's collection. You can get a breezy top for P2,250, mules for P3,299 and a pleated maxi dress for P4,500. You can also book an appointment and get custom-made pieces at Osmeña's studio in Makati. Available online.
Anoto
Launched in 2019, this brand is the brainchild of young designers Antonina Amoncio, Mary Faye Murphy and Bea Ticsay. According to Anoto's Facebook page, the collections are made "for the cosmopolitan youth" with pieces that they can wear daily. What makes Anoto stand out is that their pieces are limited-edition, so if a product is sold-out, it's gone forever. Their last collection includes minimalist pieces like cropped tops, pants, skirts, dresses and coats. Order here.
Brit Romero
Brit Romero's brand Weave has pieces with asymmetrical silhouettes and textured details. The brand is currently selling tops, bottoms, dresses and swimwear starting from P1,495. Available at Uptown Mall.
Zarah Juan
Zarah Juan partners with indigenous weavers and craftsmen in creating unique and affordable shoes, bags and pouches. You can purchase items from Juan for as low as P995. Available online and Zalora PH.
Photo courtesy of Unsplash
Follow Preen on Facebook, Instagram, Twitter, YouTube, and Viber
Related Stories:
Seeing double with local fashion labels
HIGHLIGHTS: This fashion show presented local designers the right way
These local designers can make your dream wedding dress
Local beaded bags you need in your wardrobe