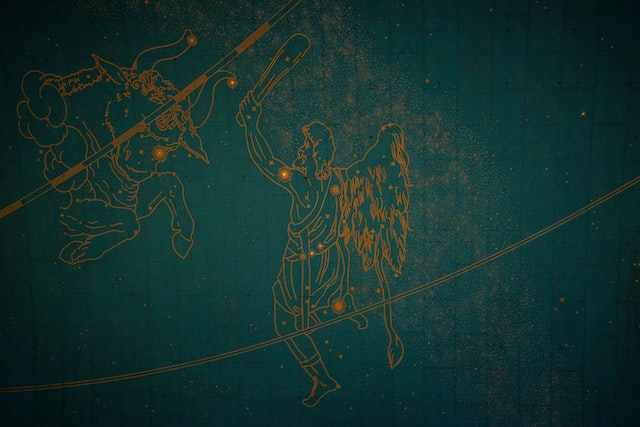 Taurus season is upon us. It's the time of the year when the sign of the bull is commanding us to cut the BS or suffer the consequences. With the sun entering Taurus, the overall energy right now is more relaxed and grounding. One way to embrace this is to re-evaluate your thoughts, actions and relationships.
Need inspiration to get into the mood of the moment? Take some notes from your favorite Taurus girl crushes on how to enjoy the little things and spoiling yourself in the aspects of your life that really matter. Stop sweating things out and start finding ways to enjoy the ride. When the world is too loud, the person you have to listen to the most is yourself. Here's some Taurean celebs with some words of wisdom to get you feeling like a true boss b*tch.
Adele
That the award-winning singer Adele is rumored to likely get the short end of her divorce—a mere $171 million in settlement—had netizens calling foul. Whether or not this will be the final verdict, we're sure that she will turn the tables in no time and have us ugly crying to another hit album. The self-love queen has shown us that when you're secure in your own talent and hard work, the naysayers hardly matter. "I've never seen magazine covers or music videos and been like, 'I need to look like that to be a success,'" Adele said on 60 Minutes. 
Megan Fox
A couple of years back, Megan Fox was the epitome of sexy. In fact, her impact is still felt on Twitter since she remains an icon for  Cherry Emoji Twitter ™. The actress has been an advocate of embracing your own sensuality but at the same time having it recognized in your own terms. Fox spoke up about being harrassed and objectified in the film industry before the #MeToo movement and was criticized for it. Now, she is focusing on being an entrepreneur and a proud mother. When asked about the picture of her sons in dresses that went viral some time ago, she said that she was simply teaching them to be confident no matter what anyone says. "My definition of beauty is simplicity, elegance and sensuality. I think that when a woman is in harmony with herself and remains true to her values, she will glow naturally," she shared in an interview for Frederick's of Hollywood, a lingerie brand she co-owns.
Tina Fey
In her New York Times bestselling autobiography titled "Bossypants," comedian Tina Fey wrote, "Don't waste your energy trying to change opinions… Do your thing, and don't care if they like it." This has clearly worked for the longtime powerhouse whose witty and sometimes biting writing has been a source of inspiration for feminists and those looking to shake-up the male-oriented comedy industry. If you feel like you're being limited by today's standards and you're being sidelined by bigshots, remember that the joke is on them. Don't get played, win at a game of your own design.
Gigi Hadid
From being a teen model to being one-half of a celebrity power couple with Zayn Malik, Gigi Hadid has and continues to be in the spotlight. At a young age, she was thrust into a world where being comfortable and confident in your skin is the name of the game. The sporty supermodel's personal motto is "Eat clean to stay fit, have a burger to stay sane." While it's good to maintain a healthy routine, treating yourself once in a while is also a must in her book. "I think that not being perfect has given me the freedom to keep getting better," Hadid said in an interview with Elle on the secret to her success.
If you feel that the world is at a too-fast pace, this Taurus season is going to be the perfect remedy for your wait-I-need-a-goddamn-break woes. Take a break and recalibrate. You'll be sure to emerge stronger and ready to conquer.
Photo courtesy of Unsplash
Follow Preen on Facebook, Instagram, Twitter, YouTube, and Viber
Related Stories:
Quick Guide: Decoding astrology online
Don't know where to soul-search? Astrocartography may point you to the right direction
My astrology birth chart showed me which signs are compatible with mine
Preen Gift Guide: Astrology-inspired gifts