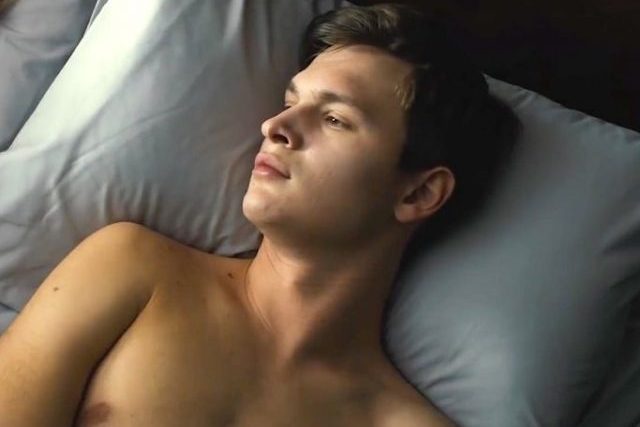 Ansel Elgort rocked social media earlier today with a trick that made everyone thirsty and eager to help out in the fight against the global pandemic. Posting a nude photo on Instagram with a hand only just barely covering his "between me down there," he captioned the photo with "OnlyFans LINK IN BIO."
Known as a paid subscription content service where creators provide exclusive content for their subscribers or fans, the caption helped the nude post and Ansel's profile gain more traction. 
However, fans were surprised when the titular link in his bio led to a GoFundMe page for "Brooklyn For Life!" a fundraising project that helps restaurants deliver meals to the frontliners and medical workers in Brooklyn hospitals. 
https://www.instagram.com/p/B_Qxw_VBaOB/
Sadly, the "Baby Driver" actor had to take down his post. As he said in his Instagram story, Instagram contacted him about deleting the photo because of nudity. But, don't despair! We still have the chance to see the thirst trap as Elgort says, "Maybe I'll repost the version that cuts a little higher."
His elaborate thirst trap helped the fundraising project raise a lot of money, with a total of $209,991 as of writing. The project has now provided around 2500 meals (and counting) to Brooklyn's medical workers, partnering with 38 restaurants in the New York City borough. 
He ended his IG story announcement by telling everyone that photo credits should be given to his dad, who took the nude picture. He also apologized if anyone was offended by what he did (nope, no one really was) but he believes that it's all for a good cause—and he's right.
Photo courtesy of Warner Bros. Pictures
Follow Preen on Facebook, Instagram, Twitter, YouTube, and Viber
Related stories:
'The Goldfinch' and the three women who shaped Theo Decker's life
The good news you need during the COVID-19 pandemic
A look into celebrities' COVID-19 precautionary measures
Here's a list of COVID-19 donation drives