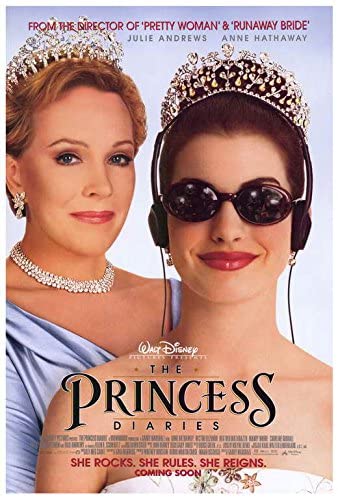 With all the celebrity reunions, we can't help but feel nostalgic. It looks like even Anne Hathaway wanted to join in on the fun by reminiscing about her old movie "The Princess Diaries" in her entry for the #PillowChallenge.
Since we're all just at home, people on the internet have been creating all sorts of challenges with things you can usually find at home. If you're not familiar with the pillow challenge, it's where participants post pictures in which they're only "wearing" pillows. For Hathaway's entry, she "wore" blue and white pillows while posing in front of a portrait of blue butterfly wings (plus her iconic movie poster look consisting of a pair of headphones and sunglasses). Since it's been a while since the challenge started, she captioned her post with a  from "Princess Diaries:" "A Queen is never late; everyone else is simply early."
Seems Hathaway hasn't forgotten about the movie that made her a '00s icon.
Photo courtesy of Disney
Follow Preen on Facebook, Instagram, Twitter, YouTube, and Viber
Related Stories:
Anne Hathaway shares infertility struggles with second baby announcement
Let these movies and songs remind you that being single is okay
Anne Hathaway has no time for your fat-shaming comments
Amy Schumer is totally okay with Anne Hathaway taking her place as Barbie