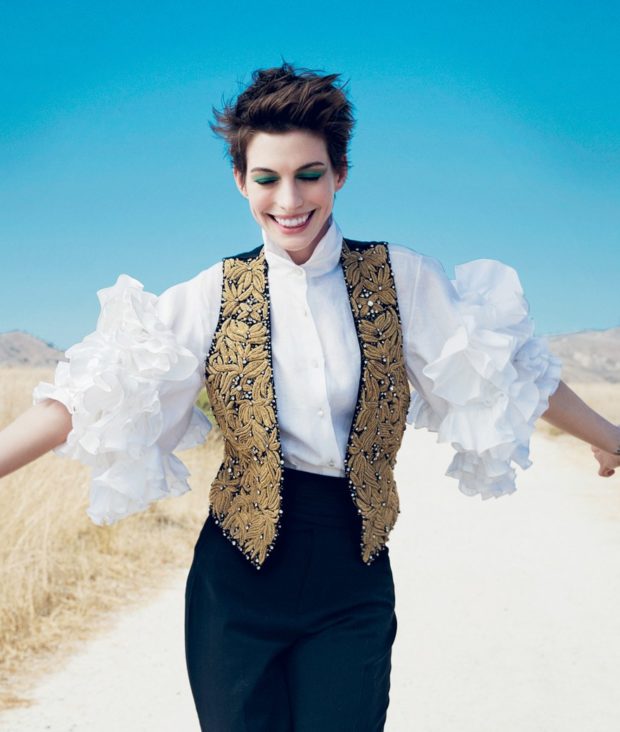 Anne Hathaway is currently preparing for an upcoming role and it requires her to gain some weight and guess what? She has no time for your fat-shaming comments…at all!
In an Instagram post, she showed a time-lapse video of her current workout routine to get the pounds that she needs. And guys, that workout doesn't look like a walk in the park—it's pretty intense and by the looks of it, grueling.
Her caption though is the cherry on top, "I am gaining weight for a movie role and it is going well." She then proceeds to preemptively shut down possible haters, "To all the people who are going to fat shame me in the upcoming months, it's not me, it's you. Peace xx." Speak it, girl!
She even noted that she wanted her video to play a body-positive track, but copyright simply stopped her. "PS – I wanted to set this to Queen's 'Fat Bottomed Girls' but copyright said no. Continued peace xx."
No warning or not, we all do not need and deserve anyone's fat-shaming comments. So if you have a comment about our bodies, just like Anne Hathaway, you can keep it to yourself.
Photo courtesy of Vogue
Follow Preen on Facebook, Instagram, Twitter, and Viber
Related stories:
Selena Gomez Responds to People Who Have Been Body Shaming Her
Why We Need to Get Over Fatphobia and Body Shaming Ways
Bela Padilla and Jessy Mendiola Are Not Here for Your Body Shaming
If I Look Tired, What Makes You Entitled to Comment on It?