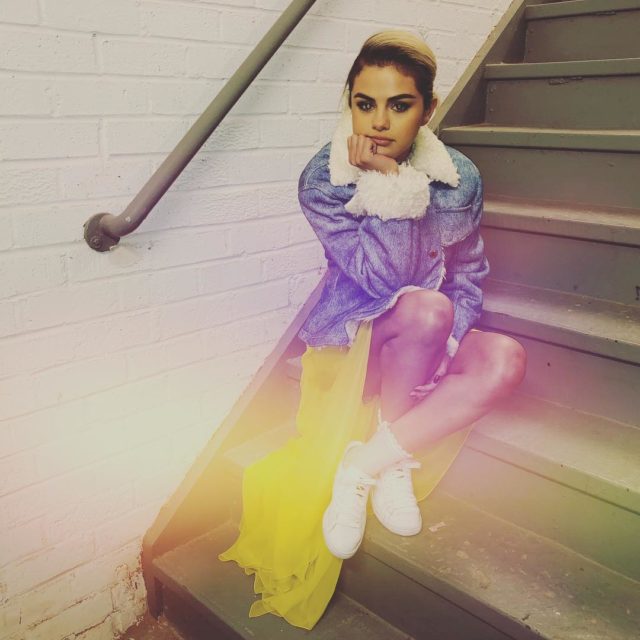 In the past, we broke down the different celebrity clapbacks to body shaming. Today, we can add Selena Gomez to that list. Earlier this week she was spotted in a bikini and netizens tweeted harsh comments about her weight.
Is this really selena?? She looks fat and her nose looks weird… https://t.co/qGa905Fwt1

— Felino (@pettyccine) March 19, 2018
Although some fans came to her rescue, Selena decided to address these comments personally.
people saying selena looks "fat" are obviously deluded because she looks amazing and sexy! people should empower other men and women no matter what size you are, selena looks beautiful and for the people who have to put others down.. fuck you, that's all i gotta say #empower pic.twitter.com/cZ0IeV6zXq

— samm (@knewbettersamm) March 19, 2018
On Instagram, she posted a video of her and her friends on a boat in Australia. In the caption she wrote, "The beauty myth—an obsession with physical perfection that traps modern women in an endless cycle of hopelessness, self consciousness, and self-hatred as she tries to fulfill society's impossible definition of flawless beauty. I chose to take care of myself because I want to, not to prove anything to anyone."
Preach, Selena! We also think that this "beauty myth" should have been erased from everyone's thinking a long time ago. Can't women just live their lives in peace without people scrutinizing their every move? Apparently not but let's all work on that, shall we?
[Nylon]
Photo courtesy of Selena Gomez's Instagram account
Related stories:
Why We Need to Get Over Fatphobia and Body Shaming Ways
How Women Are Reacting to This Essay on Body Shaming
Why Are People So Obsessed With 'Boob-Shaming'?
ON Body Positivity as the Middle Finger to Body Shaming