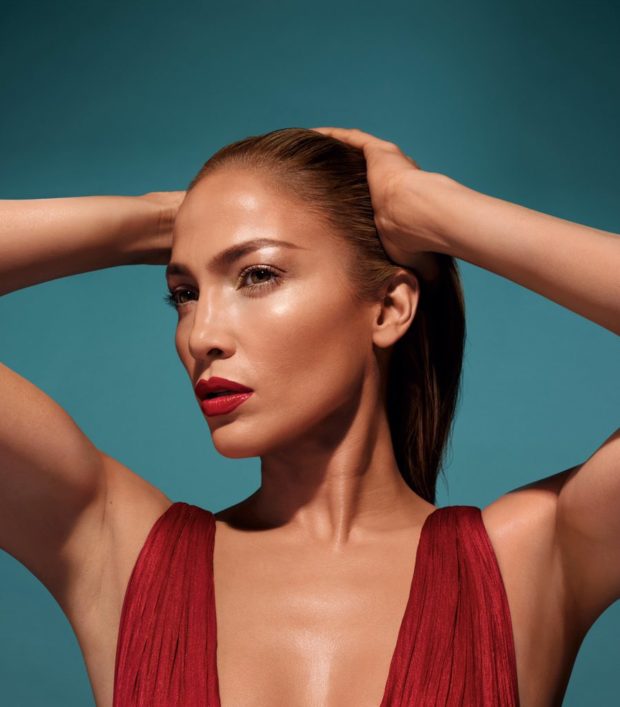 Jennifer Lopez made highlighting happen even before the big trend blowup and now we're one step closer to actually achieving her amazing glow. She announced the release of her upcoming beauty line with Inglot Cosmetics via Instagram and now we're shaking!
"It's something I have been wanting to do for a long time," Jennifer said in an interview with WWD. "A makeup line seemed like a natural progression since people are always asking about the products I use and how I get the glow to my skin." Girl, we're not even gonna deny it, we asked this multiple times and we're so glad you're answering!
The collection will have over 70 pieces which will include eyeshadows, eyelashes, lipsticks, brushes, powders, and of course, bronzers and highlighters. The shades will come in nude, gold, and shimmers, just like her album cover for This Is Me…Then.
Jennifer worked closely with the brand to develop everything from the colors, packaging, and even shade names like "Boogie Down Bronze" (caramel-like bronzer to flatter a variety of skin tones) and "Livin' The Highlight" (a champagne-colored loose powder illuminator). She will even have a line of nail polish which will include a shade called "Latte."
In true Inglot fashion, you will get to customize your palettes and pick pans that suit you best—cheek, bronzer, eyeshadow… you name it! Best part is that Jennifer also designer her own refillable palette so you really get the whole experience.
The collection will launch on April 26 online, so be sure to watch out for it. Personally, I can't wait to sport the most coveted "J. Lo Glow" and I know you do too.
[
Allure
,
Vogue
, and
Harper's Bazaar
]
Photo courtesy of Inglot
Follow Preen on Facebook, Instagram, Twitter, and Viber
Related stories:
How You Can Glow From Within With Just a Few Drops
The Tips and Tricks to Make Your Highlighter Pop Even More
Keep Strobing: How to Layer Cream and Powder Highlighters
Achieve the Perfect Glow With This New Dewy Highlighter