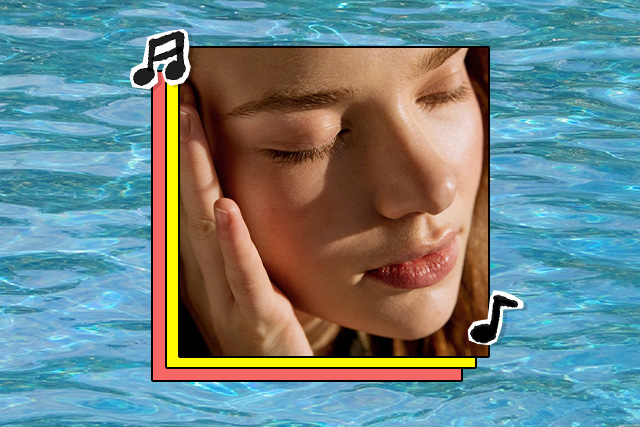 April is usually the month when many of us would go out of town for our summer trips. This week, especially, because of the Labor Day long weekend. But that's not happening this year since we all need to stay at home and practice social distancing.
Before you say "Summer is canceled" because you're stuck at home, remember that many of us are doing this to lower the risk of spreading the coronavirus and helping our medical frontliners who are treating COVID-19 patients every day. This is why people are making the most of it and bringing the feeling of summer to their homes. Some are busting out the inflatable pools for their kids and pets to stay cool in, while others are DIY-ing cool drinks to combat the heat.
For some of us, we turn to music to bring a summery vibe to our homes while we're working or during our free time. If you're looking for songs for your playlists, check out these picks:
"Teenage Dream" by Katy Perry
It's been 10 (!!) years since "Teenage Dream" came out, but it still reminds us of road trips to the beach and possibly falling in love while on vacation.
"Cool" by Dua Lipa
Dua Lipa's sophomore album "Future Nostalgia" is a summer bop from start to finish. The third track "Cool" sounds like something you'd hear in the club while drinking a cold mojito.
"Rose Colored Boy" by Paramore
Paramore's fifth album "After Laughter" was filled with upbeat pop-rock songs, a far cry from the band's heavier roots. "Rose Colored Boy" is one of those songs you can dance to while wearing a colorful outfit (like what Hayley Williams wore on their "The Late Show" performance).
"Box Wine" by The Foxies
Not going to lie, I may have played The Foxies too much last summer. Their synth-pop sound is just perfect for long drives and for when you're chilling while watching the waves crash. "Box Wine" was definitely a go-to of mine.
"Pink Skies" by LANY
This song brings me back to the time I saw LANY at Wanderland Festival 2017. I remember everyone wearing their best summer festival outfits and singing along.
"Summer" by Chloe Lilac
The music video for "Summer" makes us miss hanging out in the city with our friends during the summer. For now, we're going to live vicariously through Chloe Lilac and let her music boost our mood.
"Juicy" by Doja Cat
In Genius' "Verified" series, Doja Cat said "Juicy" is a song about her appreciation for butts. The song would later become a viral hit and a body love anthem, especially for the curvy ladies. If you need an excuse to wear your swimsuit at home while jiving to this song, this is it.
"Summertime Sadness" by Lana Del Rey
If you're looking for a somber song while taking a break from all the upbeat music, "Summertime Sadness" is here for you. Let Lana Del Rey's haunting voice take you away.
Art by Dana Calvo
Follow Preen on Facebook, Instagram, Twitter, YouTube, and Viber
Related stories:
Preen Picks: Let this be your background music this summer
Dua Lipa's sophomore album 'Future Nostalgia' is an electro-funk disco celebration
Let's survive this hellish summer together
Female musicians of 2019: How to cop their MV looks