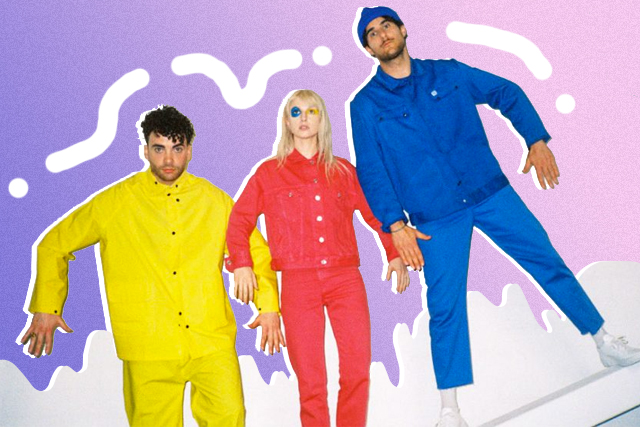 This sounds weird but one of my fears is outgrowing something I love or am passionate about, especially when it comes to music. Sure, our preferences are ever-changing with the release and debut of amazing artists here and abroad. But the thought of forgetting because you're simply "over it," I can't fathom that with certain musicians and bands. That's the feeling I almost had with Paramore.
I had mixed feelings when After Laughter, their sixth studio album, came out last year. It's a good record but I'm not really as stoked to listen to it constantly—don't get me wrong, I didn't mind the fact that they went with a new sound too. It also dawned on me that I wasn't even listening to their previous albums that much anymore. "Is this the end of my Paramore obsession?" I asked myself once. "Maybe."
But when their concert was announced (it was supposed to be on Feb. 18 but was moved to Aug. 23), my friends and I didn't hesitate to grab tickets no matter how far our seats would be. We were Upper Box in case you were wondering.
I've been a fan of the band since I was in high school, back when the "emo wave" was still big. [Cringes at the memory of having side bangs and eyeliner] I was in awe because that was the first time I saw a female vocalist who went up to par—maybe even better—to the male-fronted bands that dominated music at the time. I practically grew up listening to them and after 11 years since I discovered them, Hayley Williams still continues to be an inspiration. In fact, many young female vocalists would also point to Hayley as the person who gave them confidence and opened doors for them to be in bands.
Nonetheless, I felt nervous because what if I couldn't sing along to the new stuff? This was part of their After Laughter tour after all. I listened to the album a couple of times more, but only a few songs really stuck to me. Hours before the concert started (which was last night), I saw their Singapore setlist and I was partly disappointed that a lot of the songs I grew up listening to weren't part of it.
But after missing all their Philippine shows since 2009, who am I to complain? Some cheesy inner voice told me to just go for the sake of love and support for the band. Because regardless of what their latest album sounds like, you can't deny how talented they are as individuals and as a whole.
I also wanted to see if I've truly outgrown them. Again, that scared me.
The two-hour show was honestly a blur. One minute we were screaming familiar songs at the top of our lungs, the next minute I was in a daze, trying to take in the fact that I'm in a Paramore show. Happy tears were shed too, especially for the lucky guy who got up on stage and sang "Misery Business" with Hayley—and actually hugged her. (!!!)
If I had one regret throughout the whole experience, it's not watching them live sooner because I might not hear my favorite songs live ever again. Unless they decide to mix up their setlist in the future or do anniversary shows where they'll play all their old stuff.
As I'm writing this, I'm worrying about where I'll store all my phone videos from last night because my space is almost full. I'm also rewatching my Instagram Stories, not believing that I finally saw one of my favorite bands in the last 10 years. That's one tick off my bucket list.
I'm not that teenager who was obsessed with Paramore 24/7 anymore and growing up may have changed certain musical preferences. But just because you've outgrown something doesn't mean you'll forget about them completely when they've become a part of you at some point. And if they have another show after few years, I'll probably buy another ticket.
Art by Marian Hukom
For the latest in culture, fashion, beauty, and celebrities, subscribe to our weekly newsletter here
Follow Preen on Facebook, Instagram, Twitter, YouTube, and Viber
Related stories:
Concert blues: How do I spend on a ticket without regrets?
The audience loved this emotional moment at the Anne Kulit concert last night
Not a drill: You'll be able to watch Call Me By Your Name with live music
Stop everything: Taylor Swift drops new music video