Women are dominating the airwaves this 2019. After the success of self-love and empowerment anthems from artists like Ariana Grande last year, the love for female pop singers has grown tenfold. So much that we've had new artists and albums to listen to in the last eight months.
Just like everyone else, we've had our fair share of binge-listening and watching some popular music videos. We also found ourselves looking at the outfits in their respective MVs, thinking if we can sport them too on a regular day. For those who are curious, here are our favorites, plus similar picks you can check out for yourself.
"Truth Hurts" by Lizzo
Lizzo is officially everyone's self-love queen, especially after her performance at this year's MTV Video Music Awards. "Truth Hurts" has become one of those anthems that every woman sings along to. Who could blame them? It's about walking away from a relationship and finding your worth because you don't need a man who's holding you back. Which is why it's also fitting for the music video to be about a woman basically marrying herself and having a fancy sleepover with her BFFs right after. In the latter scene, you'll see Lizzo wearing a bridal robe with feathers on the sleeves. For something similar, you can try on this sheer piece from Savage x Fenty.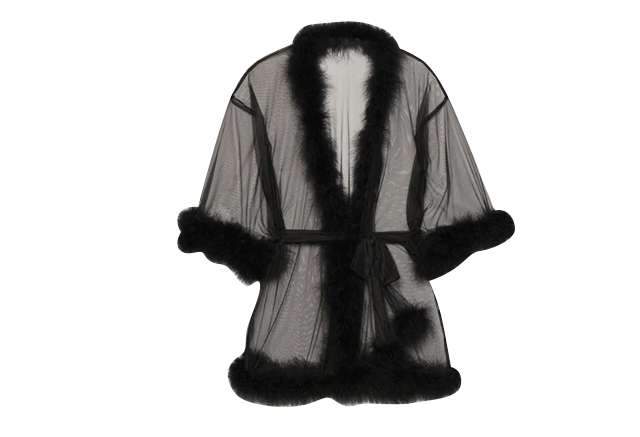 Shop: Savage x Fenty Sheer Marabou Short Robe. Available online.
"Motivation" by Normani
Normani is another up-and-coming song diva who made a huge impression at the VMAs. The former Fifth Harmony singer recently released her song "Motivation," which included a music video that had iconic 2000s references, from Beyoncé's "Crazy In Love" to Kelly Rowland and Nelly's "Dilemma." If there's one piece we want from that video, it's Normani's white crop tops—both the t-shirt style and the "1996" one she wears throughout the whole video. They look so sexy and can easily be paired with jeans or a skirt.

Shop: Missguided Lettuce Hem Ribbed Top. Available on Zalora PH.
"Bad Guy" by Billie Eilish
At 17 years old, Billie Eilish has captured everyone's attention with her fashion choices and quirky music style. The music video for her second album single, "Bad Guy," now has almost 500 million views on YouTube. It's either people can't get the song out of their heads, or they can't get over the visuals in the MV. Us? We're eyeing Billie's mustard yellow oversized hoodie because it looks cozy and it's perfect for rainy days. If you want to find the right oversized hoodie for yourself, our tip is to check the men's section. [Wink]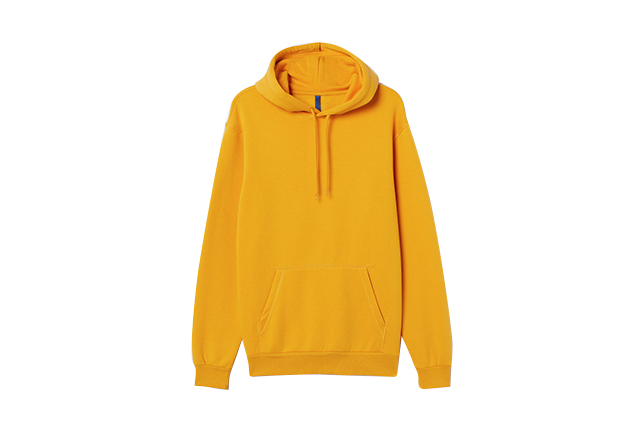 Shop: H&M Hooded Top in Dark Yellow. Available at SM Makati.
"F*ck It I Love You / The Greatest" by Lana Del Rey
LDR is back with a new album titled Norman F*cking Rockwell, and the songs are giving us serious summer vibes. The joint MV for "F*ck It I Love You" and "The Greatest" shows Lana surfing and relaxing on the beach. From time to time, you'll get a glimpse of her denim shorts which has patches on the back pockets. (Very VSCO girl of her) Now we're tempted to buy iron-on patches and do the same to our shorts at home.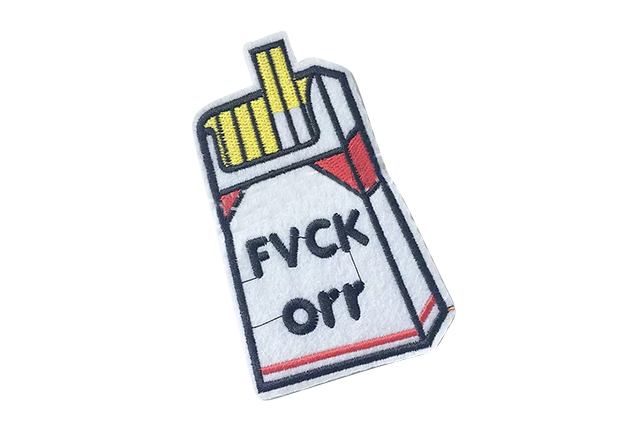 Shop: Stylehood Manila Cigarette Iron On Patch. Available at Pop by Retail Lab, Glorietta.
"Nightmare" by Halsey
Halsey wasn't messing around when she made this angry song calling out catcallers and people who tell women what to do with their bodies. You can say "Nightmare" is an "angry feminist" song, but in a good way because it empowers women to speak up for their rights and not let society silence them. The accompanying video not only features strong women like Cara Delevingne and Blondie, Halsey also had fun with her outfits and wigs. One of her most noticeable looks is her leopard-print bodysuit paired with a bright red wig. For this, you can get a swimsuit like this one from Saint Laurent—wear it at the beach or pair it with jeans. Ugh, so obsessed!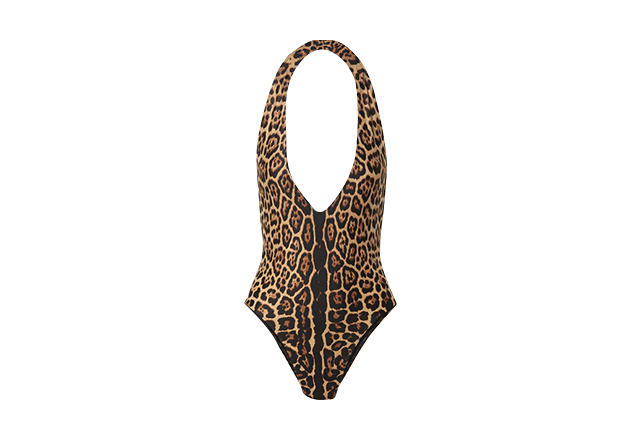 Shop: Saint Laurent Leopard-Print Halterneck Swimsuit. Available on Net-a-Porter.
"You Need to Calm Down" by Taylor Swift
Despite controversies, it's undeniable that Taylor Swift's Lover wardrobe so far has been catching everyone's attention. In "You Need to Calm Down," she had a couple outfit changes—all colorful, including the unexpected Happy Meal suit. But what we'll always remember from the video is the pink faux fur jacket she wore while having a mimosa in the pool. Although the Philippines isn't the best place to try on a faux fur jacket, you can still cop one just in case you have to go to somewhere with a colder climate.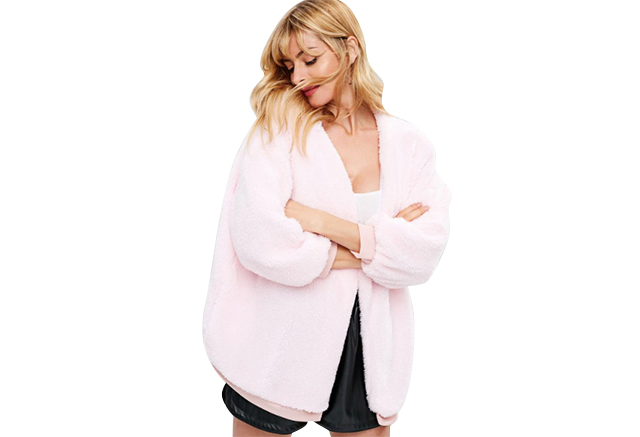 Shop: Zaful Drop Shoulder Open Front Fluffy Coat. Available online.
Art by Tricia Guevara
For the latest in culture, fashion, beauty, and celebrities, subscribe to our weekly newsletter here  
Follow Preen on Facebook, Instagram, Twitter, YouTube, and Viber
Related stories:
Lizzo's VMAs performance is a reminder to walk away from bullshit
Why do people think it's okay to objectify 17-year-old Billie Eilish?
Celebrities laud Halsey's unedited armpit stubble
Taylor Swift and the conversation around who should be an LGBTQ+ ally