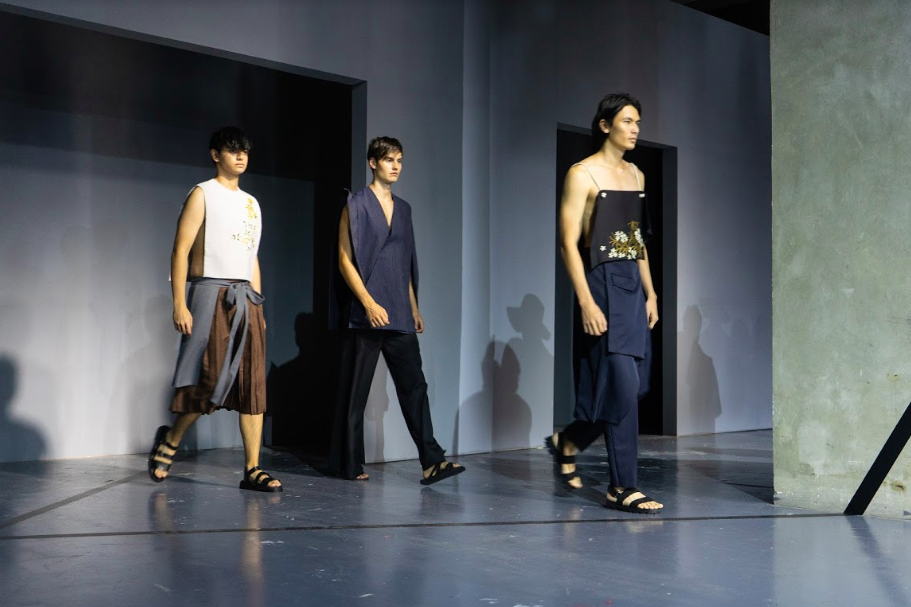 As Bench Fashion Week came to a close, nine aspiring designers were given the opportunity to showcase their collections for the Bench Design Awards 2019. 
This has been a special initiative of Bench since 2017, with the intention of promoting local designers to the world fashion stage. This years winners will be given the chance to fly to Tokyo, Japan, and exhibit their designs to an international audience. 
The show proved how much local talent the country has to offer, and the variety of styles that were displayed revealed the versatility and diversity of creative minds in the industry—especially when it comes to emerging talents. From avant garde pieces to stylish streetwear, the runway was filled with inspired imagination and unique visions.
Three winners with distinctly different concept collections stood out last night, and were able to show the panel collections that were bold, inspired, and full of heart. They will be flying to Tokyo following the fashion show, and will be representing Philippine fashion on the world stage.
Anoto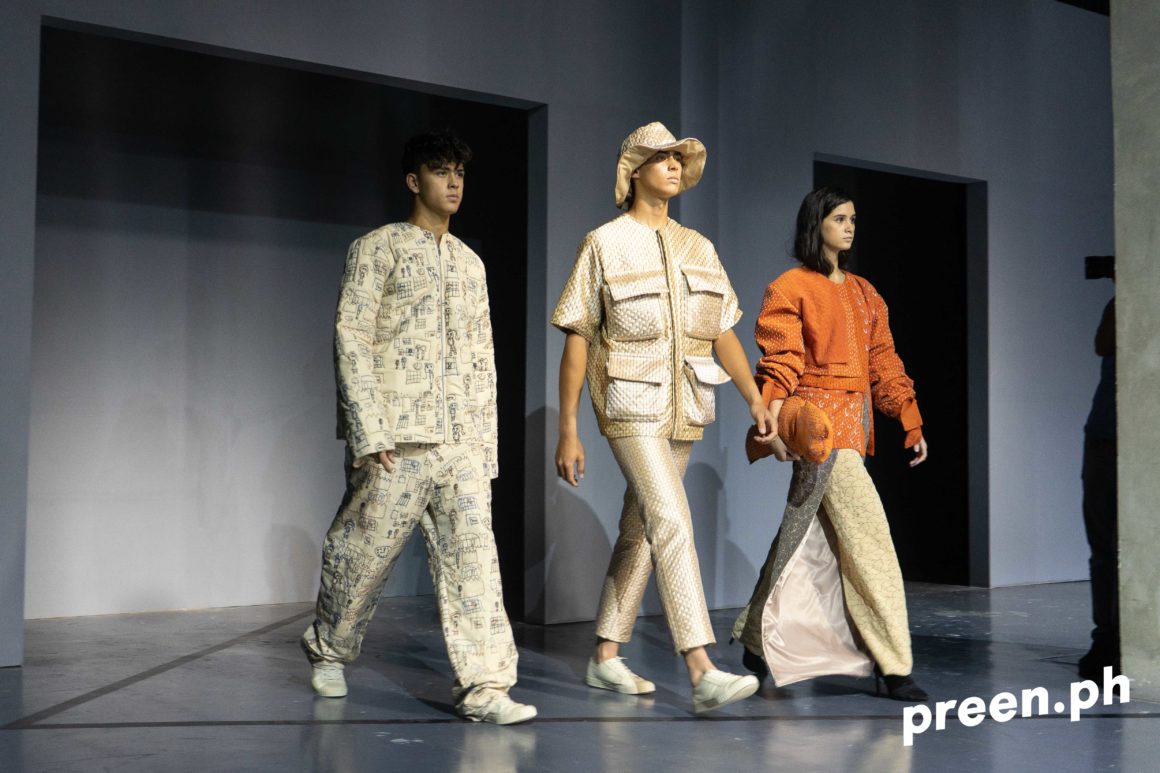 Antonina Amoncio of Anoto drew her inspiration from the Filipino short story "Adarna." "I asked my my 8-year-old sister to draw her visual interpretations of the story," she shared with Preen.ph. And from those drawings, she was able to transform it into designs. The collection has a very playful vibe overall—with various textures and hand stitching involved.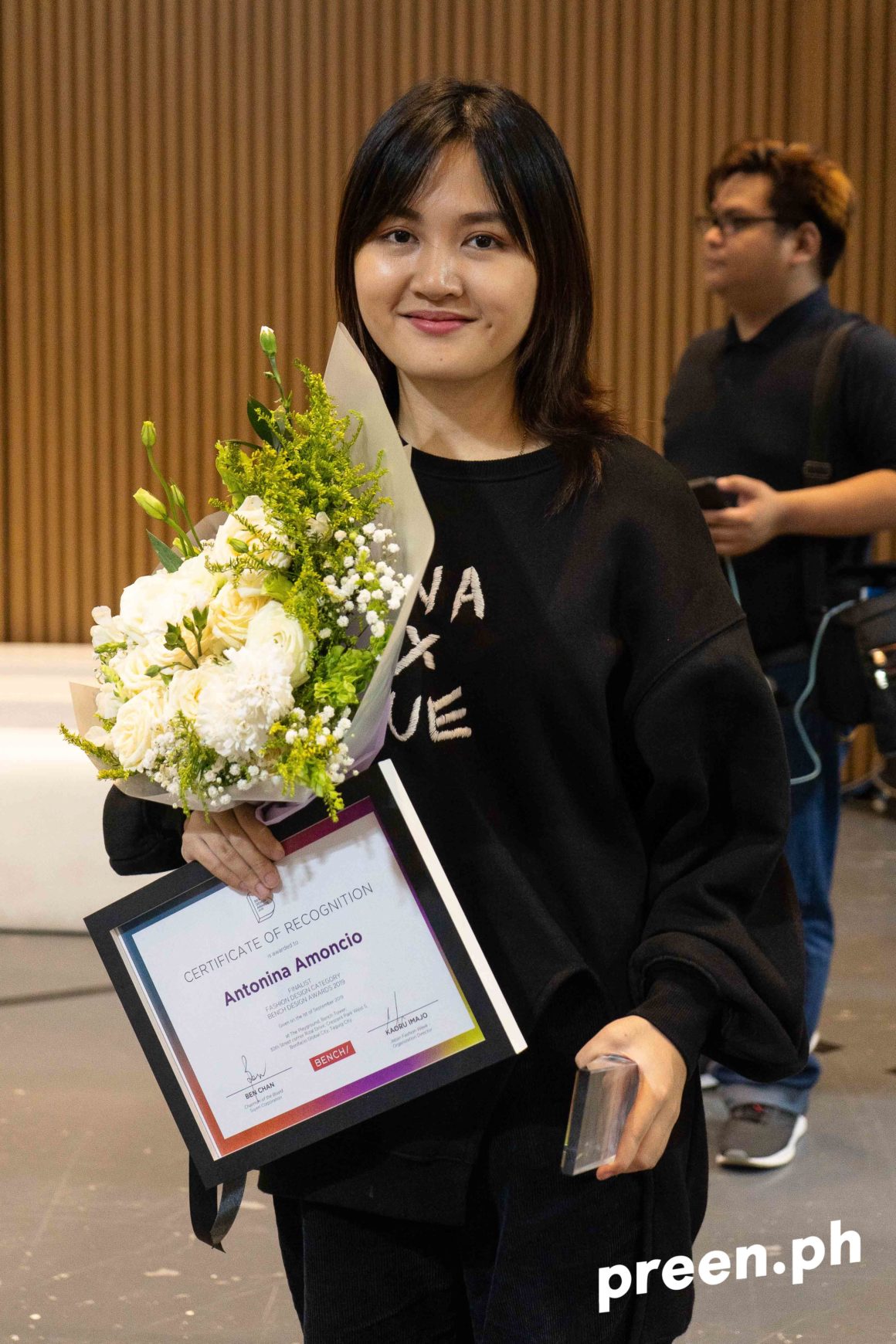 The designer plans to experiment more on the different kinds of fabric and various silhouettes for her Tokyo show. "I want to add more lean and body hugging designs," she says. 
Bon Reyes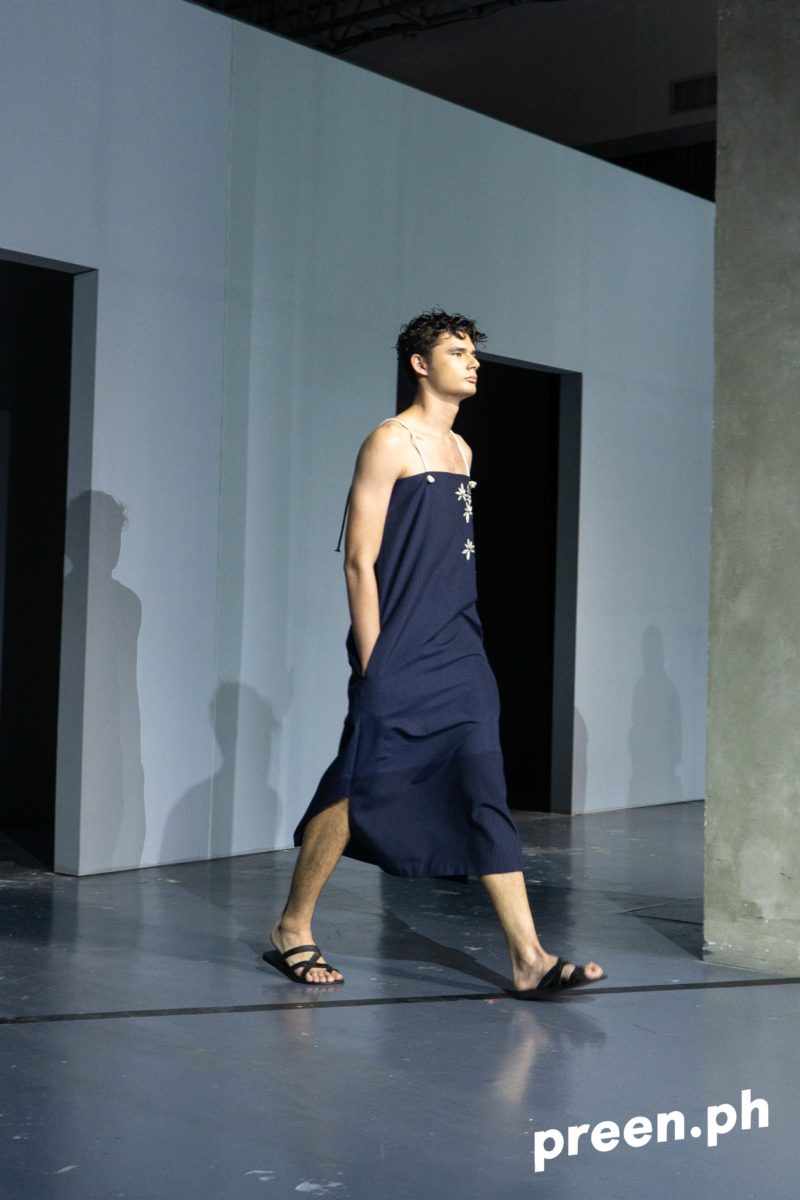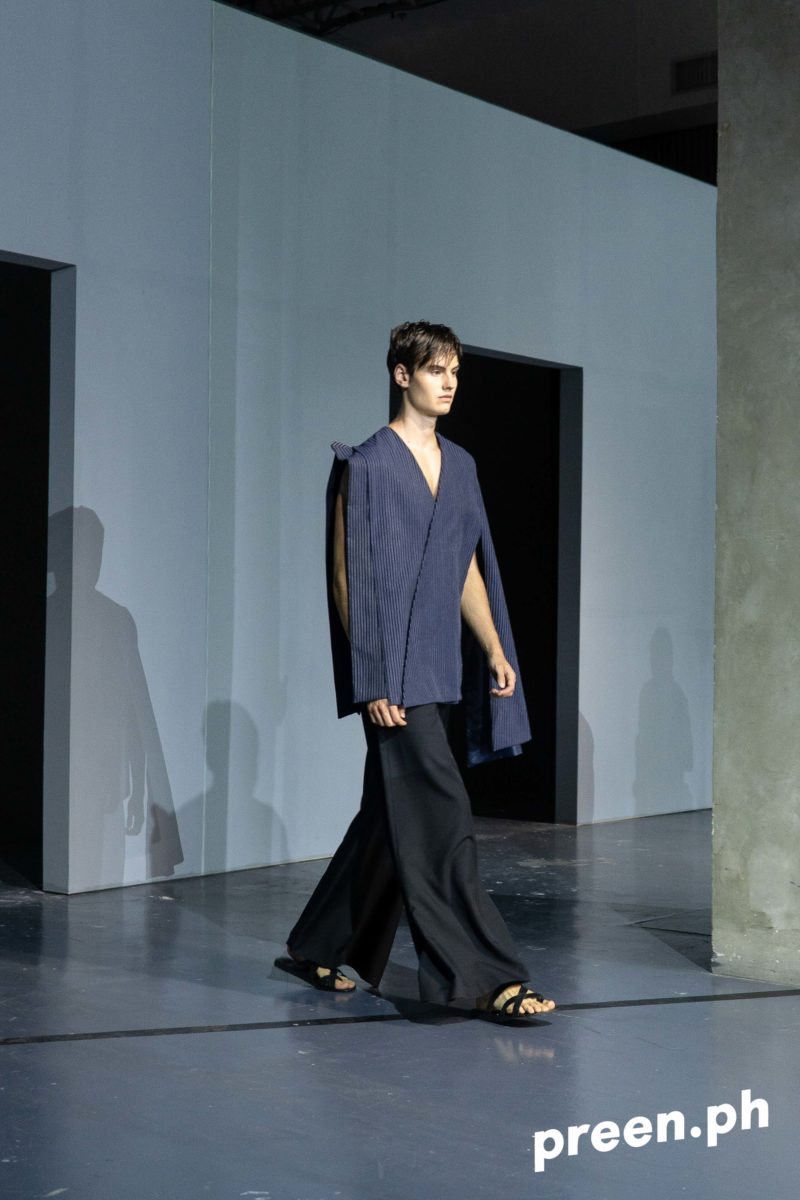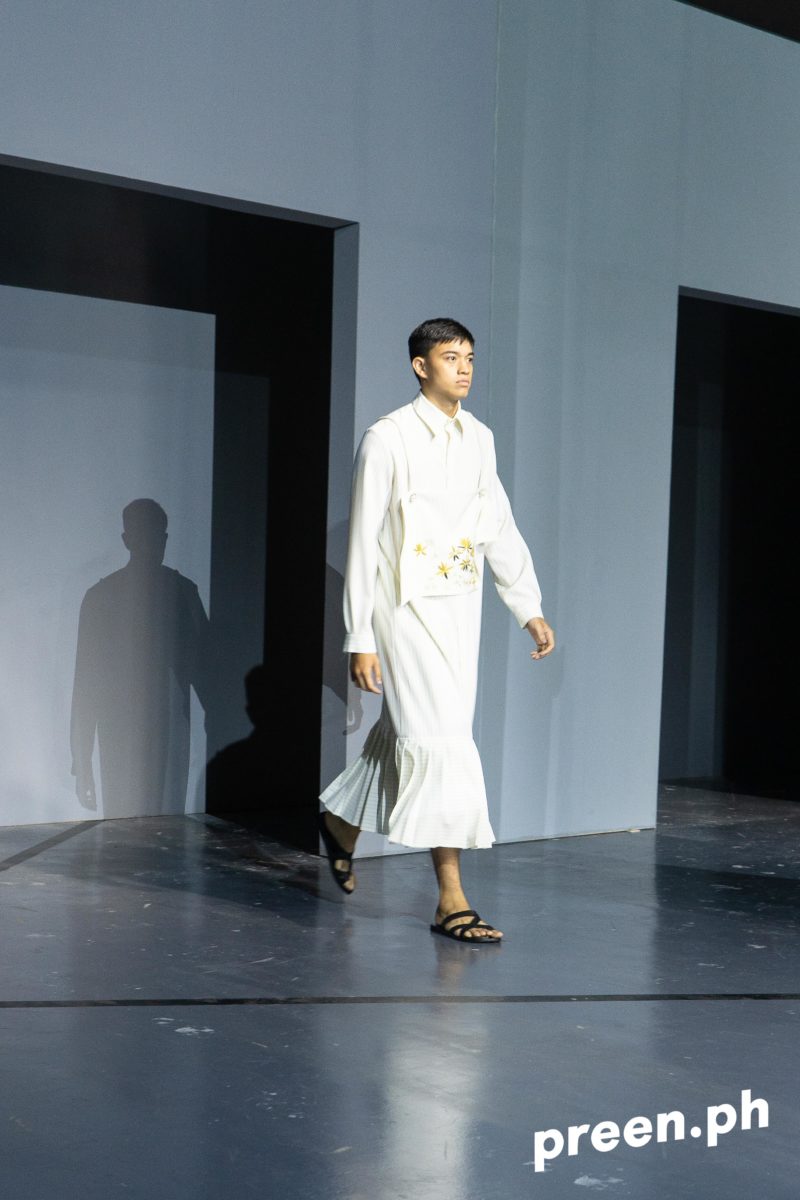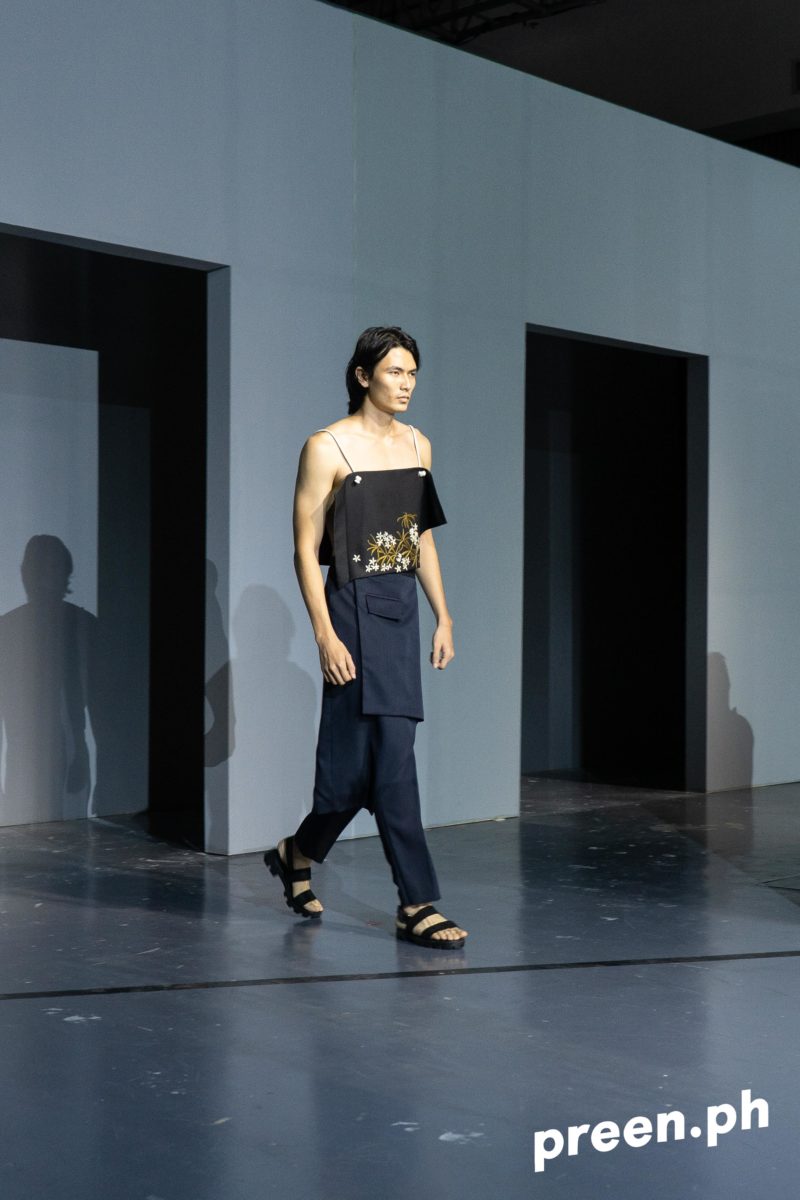 "Pagkahari" is the title of Bon Reyes' gender fluid collection, which translates to "royalty." Because Bon is drawn to Asian cultures, his designs were inspired by the colonial era in Tondo, Manila, when there was no concept of what was masculine and feminine. " The collection is more on gender fluidity," says Bon, "where men can wear skirts." He explained that his intention for some of the designs was to show some skin because during the olden times, Filipinos were very liberating and strong, in contrast to how the Spaniards depicted us in our history.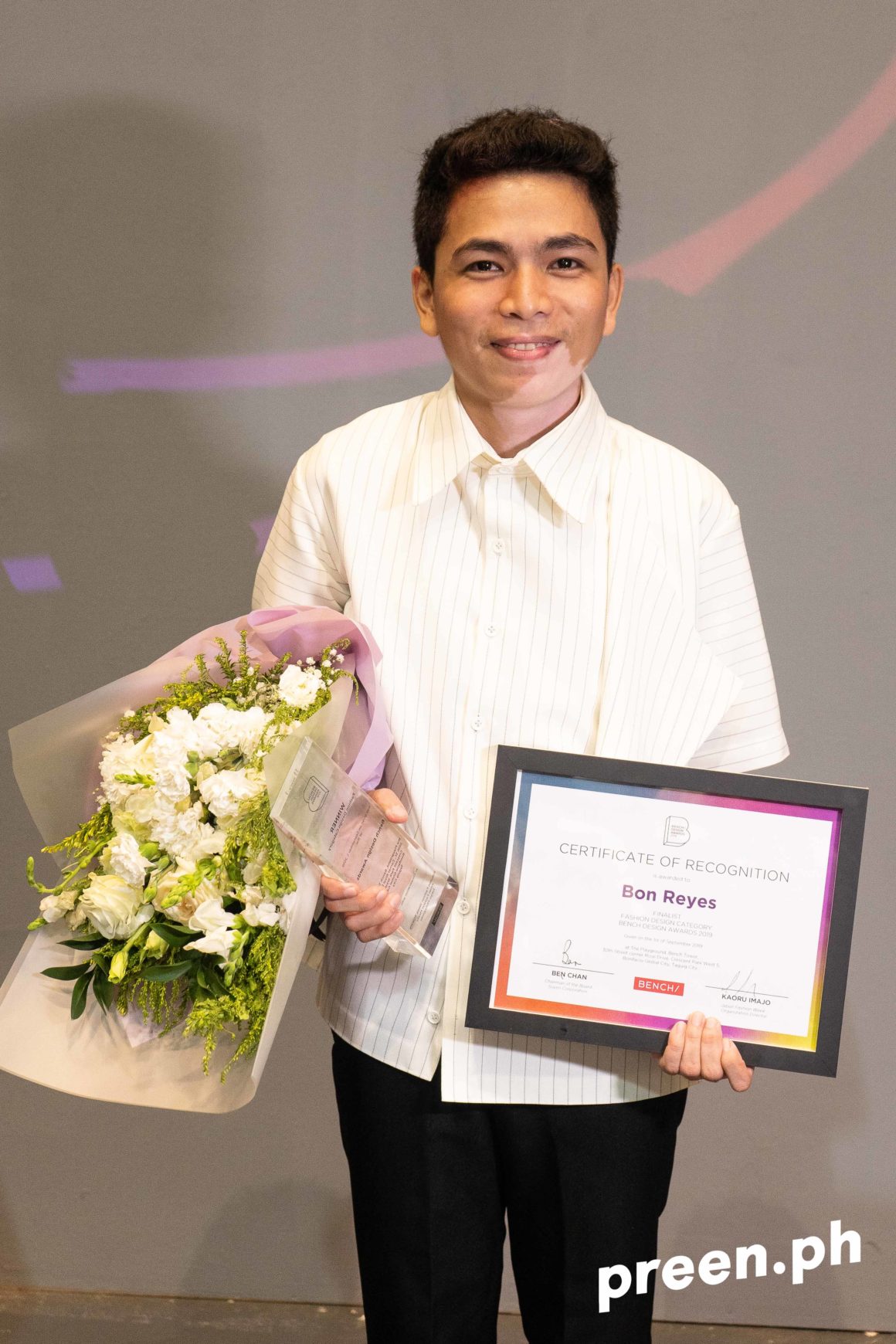 After the Tokyo exhibition, Bon plans on putting up his own shop. "I'm leaning towards more on sales and trunk shows because my collections are very wearable," he shares.
Jace Quiambao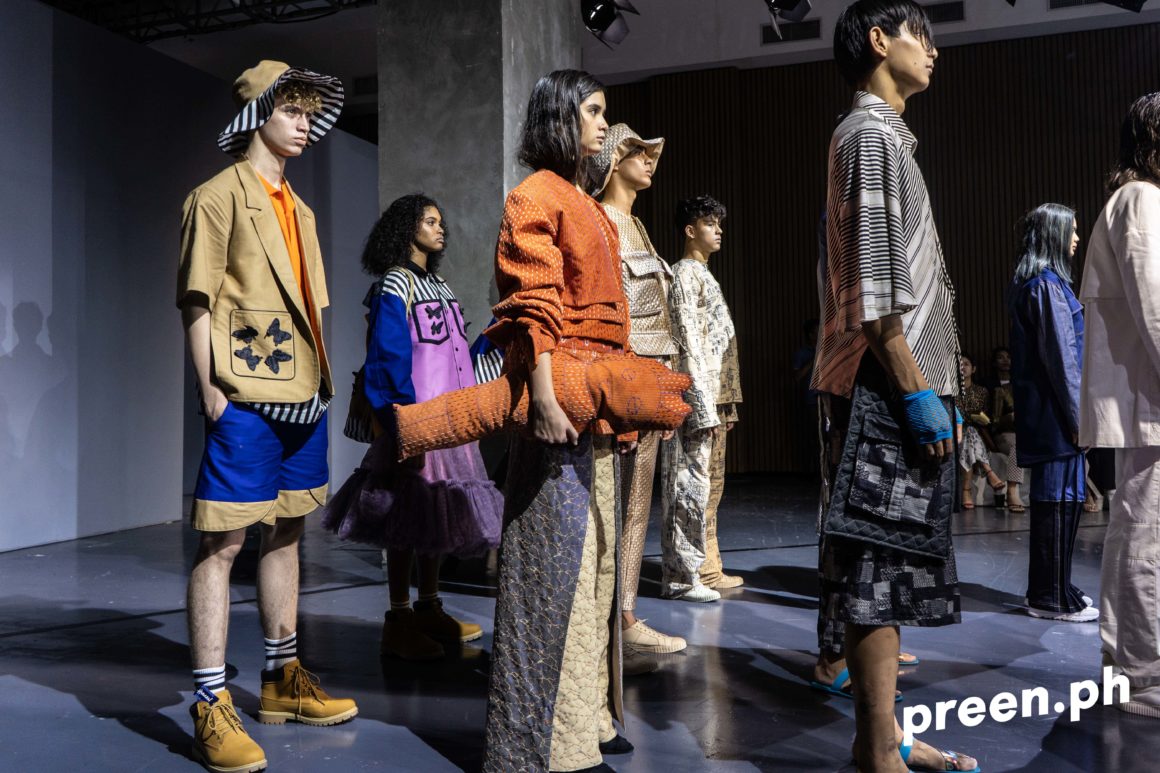 Jace showcased a very magical collection for this year's awards. His vision for the designs were based on the illustrations on the covers of books by Russian author Vladimir Nabokov, who frequently used butterflies. He describes his style as "whimsical and eccentric," which is why he chose beige and earthy tones for the base of most of his designs, with a mixture of bright pops of color to represent the butterflies.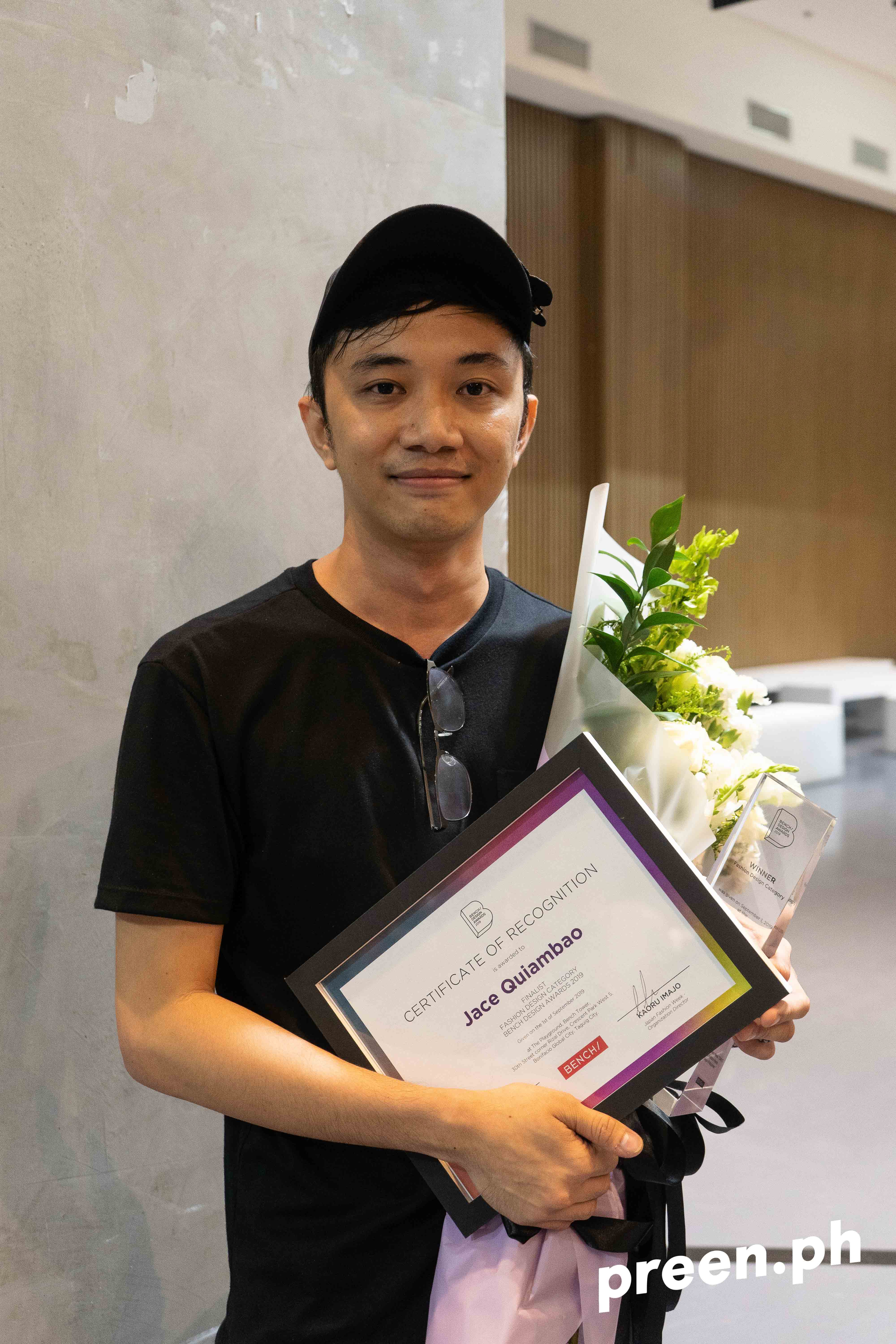 "This was my first time joining a big competition," Jace shares, and says that the most challenging thing he had to face was his self doubt. "To aspiring designers, never doubt yourself. Always push kung anong sinasabi ng isipan niyo sa design, especially when you're starting. (Always push with whatever your mind tells you when it comes to design) Always go big and never hesitate to try new things and experiment."
Photos by Bea Tan
For the latest in culture, fashion, beauty, and celebrities, subscribe to our weekly newsletter here  
Follow Preen on Facebook, Instagram, Twitter, YouTube, and Viber
Related stories:
Albert Andrada on his holiday collection and presenting at NYFW
Willy Chavarria's menswear line has an unexpected message
Bench Fashion Week Holiday 2018 Day 1: A night of chic and deviant fashion
Bench Fashion Week Holiday 2018 Day 2: Practical fashion with a side of Wes Anderson
Bench Design Awards 2018: Up-and-comers deliver big time