For the last day of Bench Fashion Week Holiday 2018, guests were treated to a unique showcase for the Bench Design Awards 2018. There were 10 designers who joined with three to be chosen. These winners will be able to show their collection at Amazon Tokyo Fashion Week. I mean, that's pretty cool right?
I was personally very excited to see what these designers have to offer. These are young, up and coming people who want to share their aesthetic with the world. As all the looks walked down the runway, I couldn't help but "ooh" and "aww."
Keep reading to see the breakdown of each collection.
Ched Studio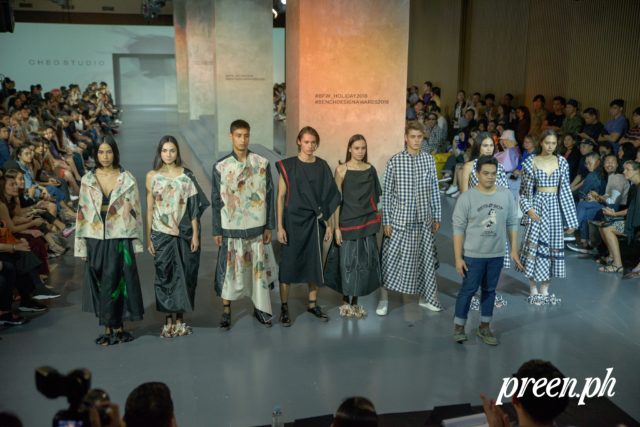 Ched Dalodaog of Ched Studio was one of the winners of last night's Bench Design Awards. His collection featured very detailed pieces in a subtle way. If you look closely, you will see the gingham pieces are actually hand-embroidered. His looks also showcased prints and dramatic draping. Oh, and take a look at those matching shoes too.
Renz Reyes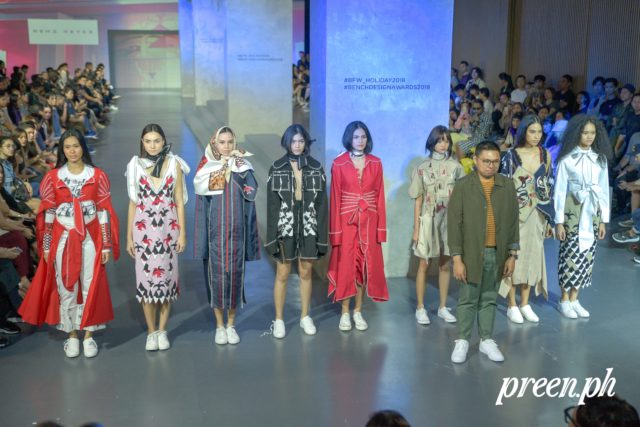 Next up on the winner's podium is Renz Reyes. His collection felt cohesive with the contrast stitching, layers, and bird-like patches. My favorite piece was a pink dress that had red, black and white accents. There were also bow details holding the dress together paired with a black bow around the model's neck.
OTTOMONDI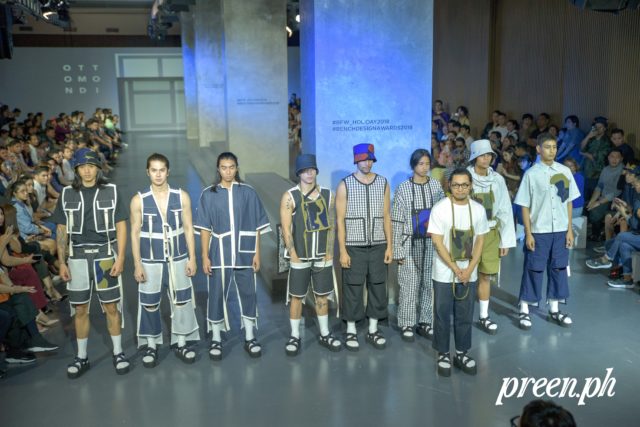 Rounding up the winners is OTTOMONDI by Otto Sacramento. The collection may have been menswear, but we ladies would definitely wear some of his outfits too. It had a utilitarian vibe with vests, oversized pockets, and long strap closures. All of the looks were finished off with black platform sandals. I'll take two pairs please.
Toqa
Toqa is the brainchild of Isabel Sicat and Aiala. The brand focuses on finding deadstock fabrics that are no longer in production. They then "[manipulate it] to reflect the character of the island." The rich blue colors they picked worked well with the different silhouettes they experimented with. The added touch of bags and headpieces added to the wow factor.
Marvien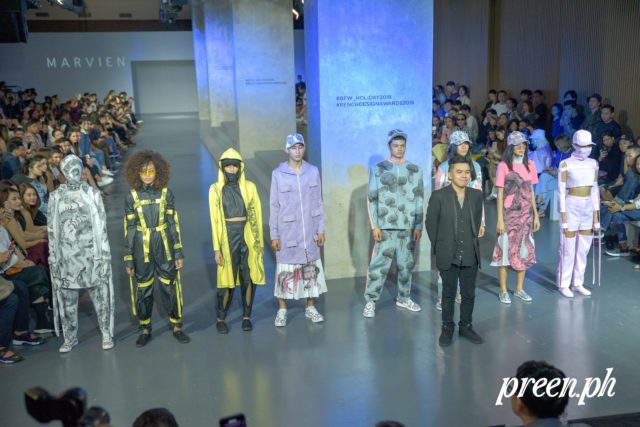 Marvien took his show a notch up by not just sewing the pieces, he painted on them too. Spot the use of straps, cutouts, and pastel colors like pink and blue. The painting technique he used almost looked like a mix between watercolor and tie-dye.
Jann Bungcaras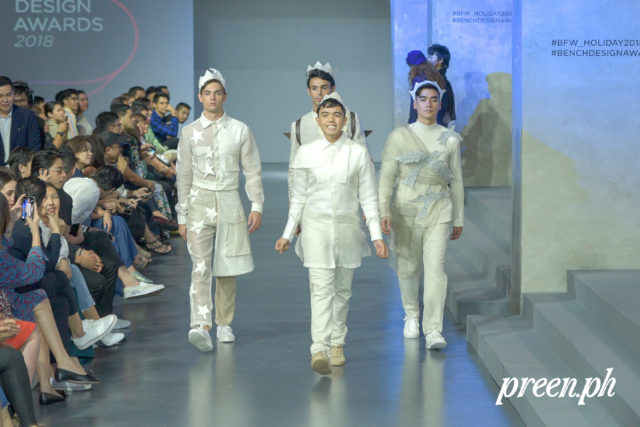 Jann Bungcaras' collection hit me right in the childhood. Heavily inspired by The Little Prince, his looks looked like they come straight out of the book. There were headpieces shapes like crowns and different elements connected to the book. Can you spot the snake and the Little Prince's face?
Antonina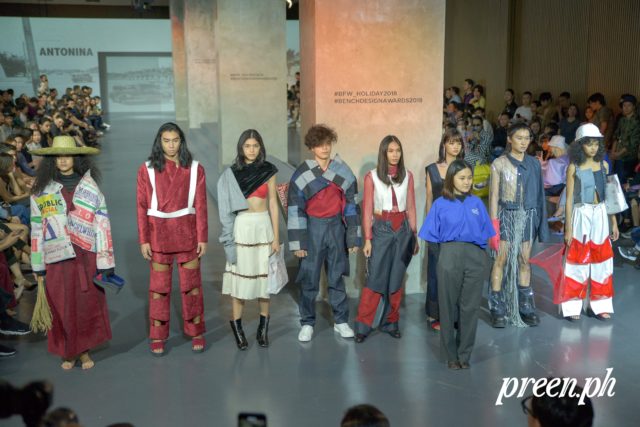 Nina Amoncio may only be 21 years old but she clearly has so much to offer. With rap music playing in the background, the models worked the runway. She mixed different materials like denim, mesh, and the very on trend clear PVC. She made the clothes look even more interesting with cutouts, patches, and low necklines.
ḢA.MÜ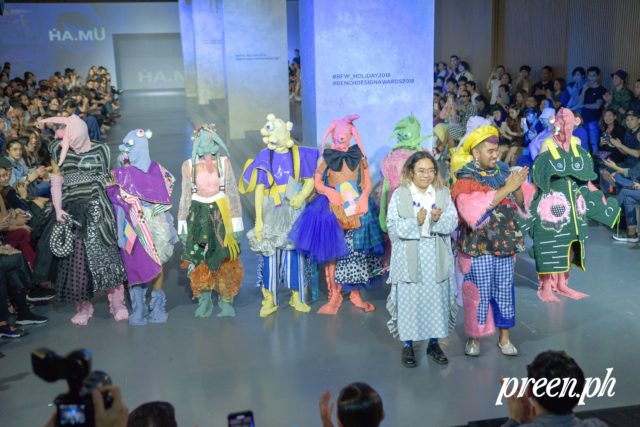 Mamuro Oki and Abraham Guardian of ḢA.MÜ brought their maximalism and minimalist fusion to the runway. Inspired by their childhood fears, their looks were a mishmash of everything you could think of. With eerie-like music playing, the models had headpieces that looked like monster heads. My personal favorite would have to be the pink dress. It was short and had a lot of volume and texture.
Harvic Dominguez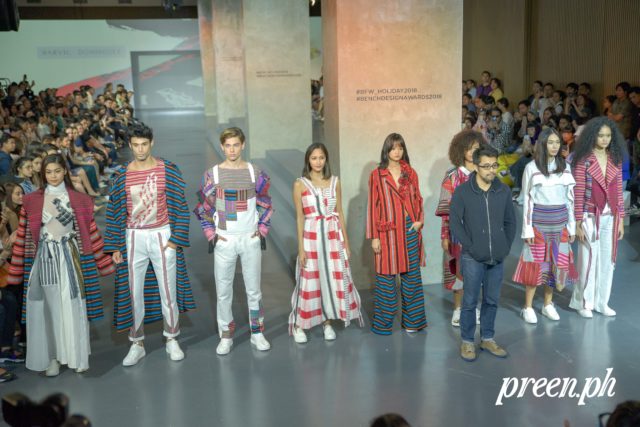 Harvic Dominguez wasn't afraid to mix prints and colors. He was able to layer striped fabrics in different colors, without making it heavy on the eyes. He also showed versatility by making trousers, jackets, tops, and skirts.
Reysan Ornopia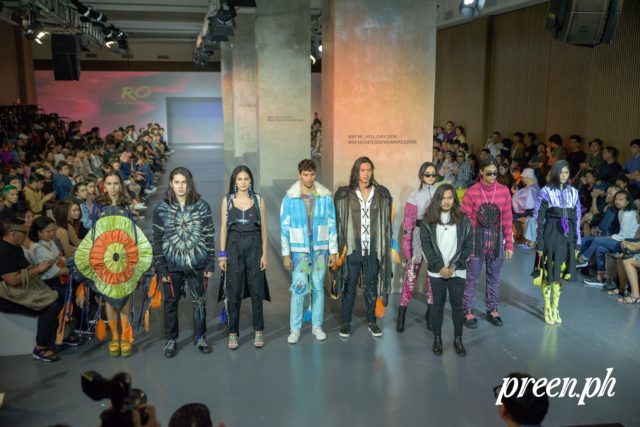 Reysan Ornopia's clothes gave off a Native American vibe but with modern twists here and there. His pieces were embellished with bright colored feathers  and beads. He also used fabrics that looked like they had been tie-dyed.
Photos by Javier Lobregat
Featured image by Marian Hukom
For the latest in culture, fashion, beauty, and celebrities, subscribe to our weekly newsletter here
Follow Preen on Facebook, Instagram, Twitter, YouTube, and Viber
Related stories:
Bench Fashion Week Holiday 2018 Day 2: Practical fashion with a side of Wes Anderson
Bench Fashion Week Holiday 2018 Day 1: A night of chic and deviant fashion
Design duo Ha.Mu's RTW collection will make you 'ooh' and 'aah'
Kelsey Merritt is doing last-minute workouts before her VS Fashion Show casting call