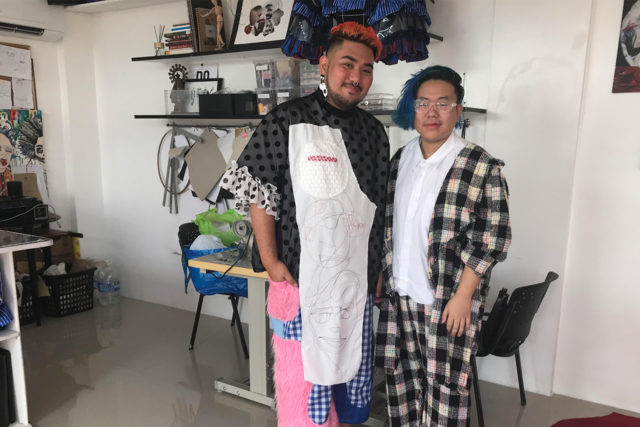 Being able to express yourself through a creative outlet is a freeing experience. Maybe you like to write short stories in your spare time. Or, if you're two young kids fresh out of fashion school, you make a killer collection.
I first met design duo ḢA.MÜ back in college. Abraham Guardian and Mamuro Oki were selling thrifted clothes on Instagram under the handle @thecircusmarket. What drew me to their account was the selection they had. Unique pieces with loud prints, vibrant colors, and boxy silhouettes. I would place my order and meet up with them in between classes since we studied in the Taft area.
Fast forward a few years and I'm watching their looks walk down runways and fitting their clothes. Earlier this week I got an invitation to visit their newly finished showroom and take a look at their RTW collection entitled Hello there, Old Friend. "The collection is a tribute to one's inner child as the designer duo gives you the opportunity to take a closer look [at] what they can offer in the fashion scene."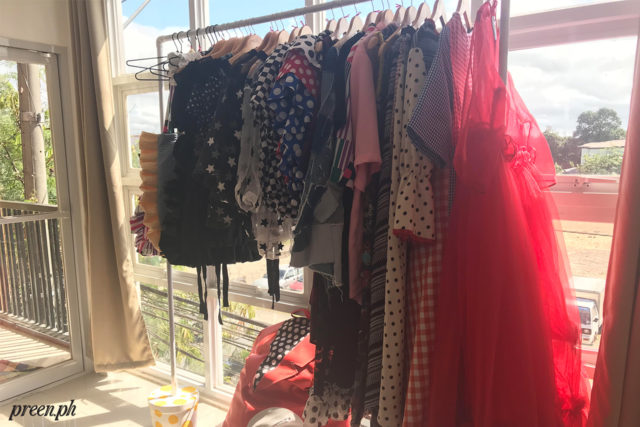 Entering their studio, I saw two clothing racks by the windows filled with eccentric pieces. Because their collection is inspired by their childhood, they didn't want to follow any "fashion rules." They mixed different prints and fabrics that you wouldn't think would go together but in a quirky way, it works.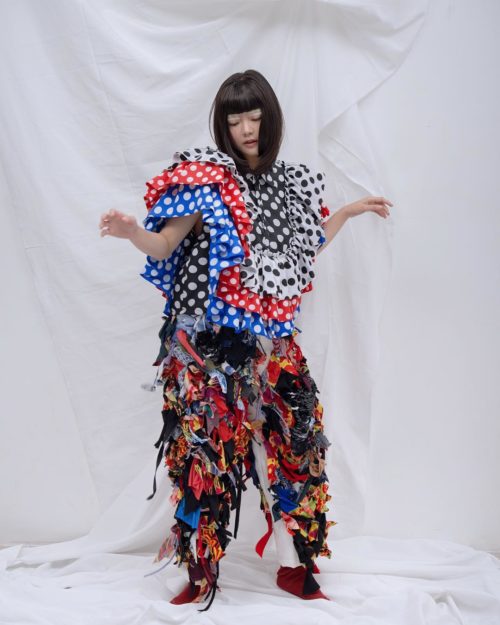 Funny enough, going through the clothes made me feel like a little kid. I would exclaim "oohs" and "aahs" while studying each design. I also couldn't help but try on a few tops and jackets and picturing myself wearing them to my next party or music festival. All the pieces are made to order, which Abraham explains is more ethical. That way you don't just buy fabric and produce x amount, not knowing if they'll sell. This also gives the buyer an opportunity to somehow customize their clothes. For the top that I ordered, the two said they could mix it with different colors if I wanted to.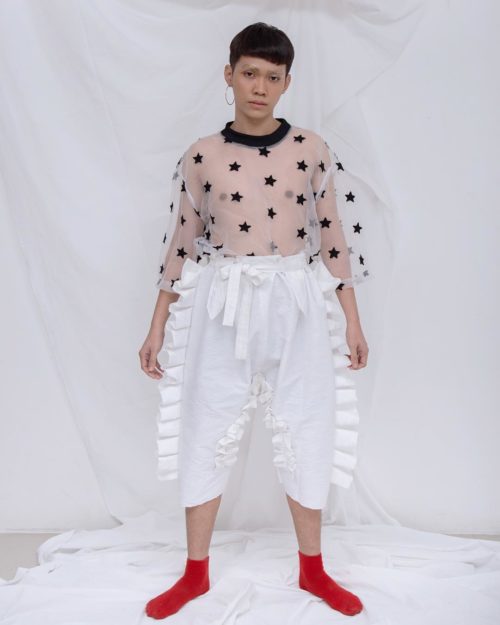 If you're not afraid to go a little crazy with what you wear, check out ḢA.MÜ on Instagram and shoot them a message if you want to visit their showroom.
Photos by Tisha Ramirez
Follow Preen on Facebook, Instagram, Twitter, and Viber
Related stories:
Why Kate Middleton Was Called Out For This Gown
The Dora Milaje Costumes in Black Panther Have Filipino Elements
Dear Designers and Influencers, Nobody Has Time For Discrimination in 2018
Get to Know the Celebrity Stylists Behind Your Favorite #OOTDs