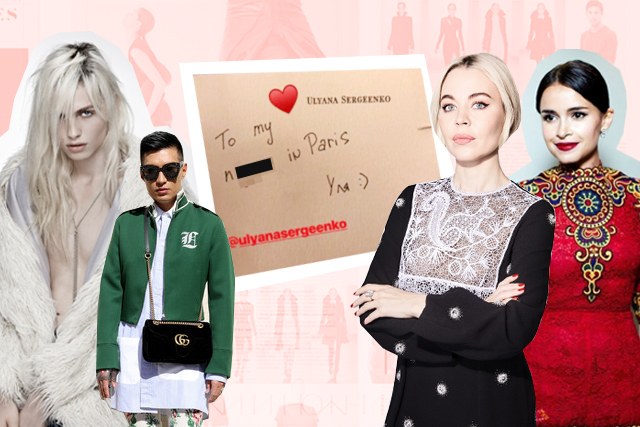 Social media has become a tool for everyone to share and express whatever they want. But sometimes, it isn't always on a positive note. Here's a perfect example: Just yesterday, founder of Future Tech Lab and co-founder of Buro 24/7 Miroslava Duma posted a problematic photo on her Instagram Stories. It isn't on her account anymore but people were able to take screenshot of it. It was a photo of flowers and a card from designer Ulyana Sergeenko that read, "To my n***as in Paris."
Diet Prada was able to post it with the caption, "Dear Fashion, can we please re-evaluate who we decide to put on a pedestal?" Preach, Diet Prada. Preach! Bryanboy also shared his thoughts saying, "Racism and ignorance is real. Just sayin'! It's 2018, people!" We also reached out to Bryanboy for additional comments but has not replied yet as of writing.
Ulyana posted a now-deleted reply that was all sorts of wrong. It seems she didn't understand the gravity of the situation. Bryanboy is right, after the progress we as a society have been making with acceptance and support, this is a step back. We don't have time for ignorance in 2018.
Mira too posted a reply apologizing for posting it but it might be too late.
This isn't the first time that Mira was criticized for her racial stance. Business of Fashion contributor Sasha Rubchinsky posted a video of Mira from a few years ago where she says that she wouldn't post about Bryanboy, Kim Kardashian, and Andreja Pejic on Buro 24/7/. Why? Because "we're very concerned about the beauty and purity of the things we publish," she says.
I took the time to add English subtitles to Miroslava Duma's transphobic rant against @andrejapejic , @bryanboy and @KimKardashian from a couple years ago so here it is pic.twitter.com/YvCj0ck4Ss

— Jawn Didion (@sasharubchinsky) January 23, 2018
Mira also art directed this controversial photo of Russian businesswoman Dasha Zhukova.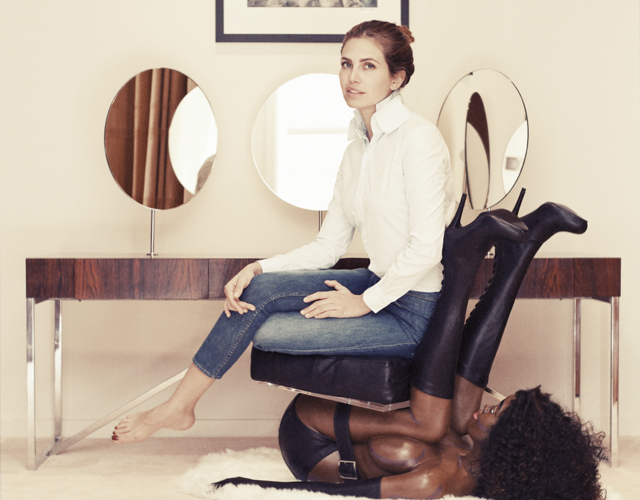 Diet Prada also posted photos of Ulyana's celebrity clients who might want to comment on this situation including Rihanna and Chrissy Teigen. This brings us to another issue, how consumers should be aware of the beliefs of the designers they support. They should know if they are racist, transphobic, or homophobic in any way so they can make the right decisions.
With this issue starting to blow up, we do hope that this serves as a wake-up call for people who are still close-minded. Time to educate yourselves.
Art by Lara Intong
Follow Preen on Facebook, Instagram, Twitter, Snapchat, and Viber
Related stories:
This Instagram Account Reveals Copycats In the Fashion World
Why Fashion Designers Need the Law
How I Want my Daughter to View Fashion
Meet the Filipino Designers Who Presented at Milan Fashion Week