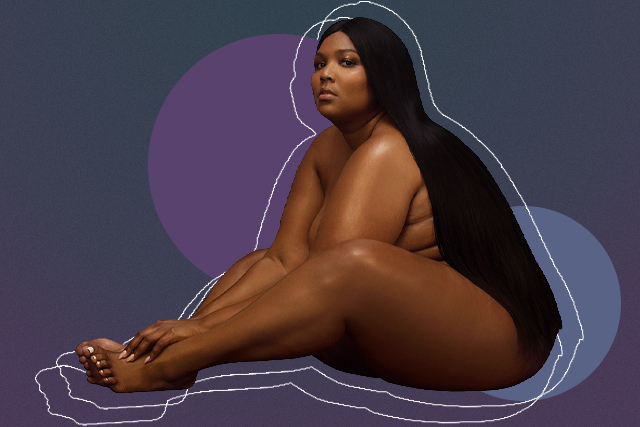 A couple of years ago, Lizzo was just a blip in the R&B and hip-hop stratosphere. Now, she's practically taken over the airwaves with her chart-topping album Cuz I Love You which includes anthems like "Juice" and "Truth Hurts." Her electrifying performances during this year's MTV Movie & TV Awards and BET Awards have been the topic of many social media posts.
More than being a singer, Lizzo has also been touted as a body representation and self-love icon—she also proudly called herself an advocate of both causes on multiple occasions. She doesn't have a conventionally slim figure as other popular female singers, and she doesn't care. You can see she's just living life one empowering song at a time.
If you haven't listened to Lizzo, what are you doing with your life? She is the self-love #kween you should be paying attention to. Here are some examples of her best moments.
She loves singing about her body
https://www.youtube.com/watch?v=32W9rrUrG-w
In an interview on The Daily Show with Trevor Noah, Lizzo talked about people praising her for being so "brave" in flaunting and singing about her body. "You know what's interesting? Before the term 'body positivity' became this mainstream thing, I was making music about my body that was positive," she said. She then talked about performing her track "I'm in Love With Myself" in 2015 and people would seem shocked, questioning if she really loved herself and her body.
"What are you questioning about me and my body, and my love for myself? You're not me. You want me to hate myself?" Lizzo said. "At this point, my mere existence is like a form of activism, especially in the body-positive community. "
However, Lizzo made it clear that she's making music so she can "live a happier and healthier life." The impact her music has on the world is just an added bonus for her.
Showing skin isn't an issue
Lizzo's Cuz I Love You album cover shows her naked and unedited. She also did a similar shoot for Rolling Stone shortly after being confirmed to star in the stripper heist flick Hustlers.
Cuz I Love You | 4/19/2019 pic.twitter.com/0LZj9ONCOH

— Feelin Good As Hell (@lizzo) February 12, 2019
If you scroll through her Instagram feed, you'll see several selfies where she's just downright feeling herself in her underwear and her one-piece leotards.
In the Daily Show interview, Lizzo confidently said, "I wear nudity well. I wear my skin well." So she's basically raising a middle finger to societal standards that say plus-sized women shouldn't show off their curves, rolls, or cellulite. Work it!
Embracing her band geek roots
What sets Lizzo apart from other singers is she incorporates her flute-playing skills in her music and performances. During the BETs, for example, she pulled out her flute in the middle of her "Truth Hurts" performance, gaining her a standing ovation from Rihanna.
In an Instagram video, Lizzo shared she's a classically trained flutist. According to NPR, she was part of a marching band from eighth grade to college. She also showed how to assemble Sasha Flute (yes, she has a name) and played the F note for all the haters who doubted her ability. God, we don't deserve her.
Now, in movies, "band geeks" are usually outcasts in schools. Lizzo even admitted to Trevor Noah she used to be ashamed of her talent when she was still doing rap music. But she later proved it's neither a disadvantage nor an embarrassing talent. It's a blessing, especially now that her fluting skills are well-known all over the world.
So if you've ever been told you were uncool for having an unconventional talent, just remember it's a part of you and you can use it to make a name for yourself if you want to.
Open about mental health
Lizzo is a good example of someone who's so positive but still has her down moments, and she's not ashamed of that. During one of her depressive episodes, she shared it on social media and thanked the people who've reached out to her. A day after, she talked to her followers on Instagram Live about allowing oneself to be emotionally honest and "[using] sadness constructively in real time for gratitude."
"Reaching out may be hard but as soon as I did it, I was immediately covered in love. I used to think of sadness as a constant with fleeting moments of joy in between… but it's a wave [of] joy, sadness, joy, sadness—and my sadness can be as temporary as my joy," she wrote on Instagram.
In a way, giving yourself space and time to feel sad about anything is a form of self-love. It just means you're allowing yourself to rid your system of whatever's bothering or hurting you at the moment. What's important is how you get up and not let these feelings destroy you. Also, don't be afraid to talk to someone and ask for help when you're ready.
Makes sure she shares the positive vibes with her fans
Beyond her music, Lizzo makes sure she communicates with her fans during her shows. One of the best examples is her speech before "Good As Hell" at Glastonbury Festival 2019. She told fans to repeat this mantra to themselves and to the people next to them: "I love you, you are beautiful, and you can do anything!"
"I want you to say that because I believe that we can save the world if we save ourselves first," she said. BRB, telling ourselves that in the mirror right now!
Art by Tricia Guevara
For the latest in culture, fashion, beauty, and celebrities, subscribe to our weekly newsletter here  
Follow Preen on Facebook, Instagram, Twitter, YouTube, and Viber
Related stories:
Preen Picks: Women in music you should know about
Press play: 5 empowering female musicians
The idol group that wants to break the "fat" stigma
Hold your tears (or not): Music videos that'll make you feel all the feels