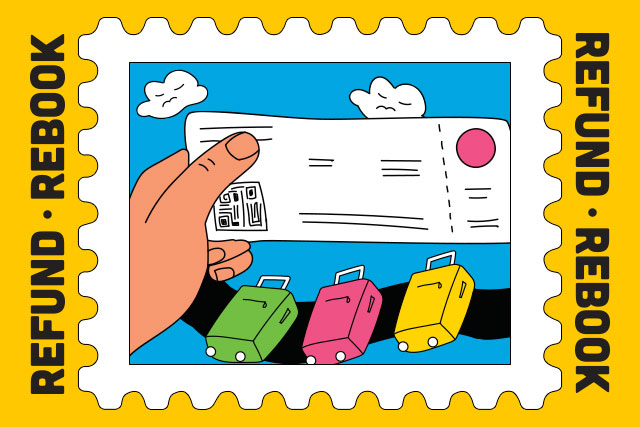 The people who wanted to "catch flights, not feelings" this year are either rebooking their trips or canceling them because of the COVID-19 pandemic. If you haven't done that yet, you really should.
Last April, Department of Tourism Sec. Bernadette Romulo-Puyat said that international travel within the year might be out of the question. It's possible that domestic travel might get a boost once community quarantines have been lifted, but right now, inter-island travel (public transport and flights) will only be allowed in areas under general community quarantine (GCQ).
Under GCQ, public transport with strict safe distancing is allowed. Interisland travel from GCQ to GCQ areas is allowed with safety protocols. | @LeilasINQ

— Inquirer (@inquirerdotnet) May 13, 2020
Many of you might be hoping that you can still travel once the -ber months roll in, but at this point, nobody knows when this pandemic will blow over. Even the World Health Organization thinks the coronavirus might never go away. As a precaution, here's what you can do to refund your flight/s:
Check support or FAQ pages
Go to your airline's support or FAQ to see how you can get a refund for your flight. Do note that some airlines' 24/7 customer service centers are closed because of the pandemic. The best you can do in this situation is shoot them an email and wait for them to process your request.
Partial or full refunds?
Many airlines don't offer full refunds, but I know some people who are still trying to request them due to the current situation. Again, just shoot your airline a message and get your refund—hopefully in full.
There are also sites like ChangeYourFlight that give passengers the option to request a refund of up to 50 percent. Once approved, you can get the refund in voucher form that's valid for six months, which you can use for future bookings. (The caveat is you might not be able to use it if the deadline is in 2020.)
Don't rebook just yet
It's easy to assume that you can book your overseas trip next year—and believe me, I'm tempted to do just that. But don't be hasty and wait for guidelines on international flights in the coming months. You don't want to book a trip and then cancel it again because of the pandemic.
This advice also applies to domestic travels. We don't know yet which areas will graduate to GCQ or fully lift their community quarantines in the next few months, so sit tight first!
***
Remember that canceling your trips for now is for everyone's health and safety. We'll all have our chance to explore soon.
Art by Dana Calvo
Follow Preen on Facebook, Instagram, Twitter, YouTube, and Viber
Related stories:
The voice behind the PAL in-flight safety VO is a BTS stan
Why you should travel alone at least once in your life
Don't forget to pack these handbag essentials when traveling
Travel like a pro this holiday season with these apps