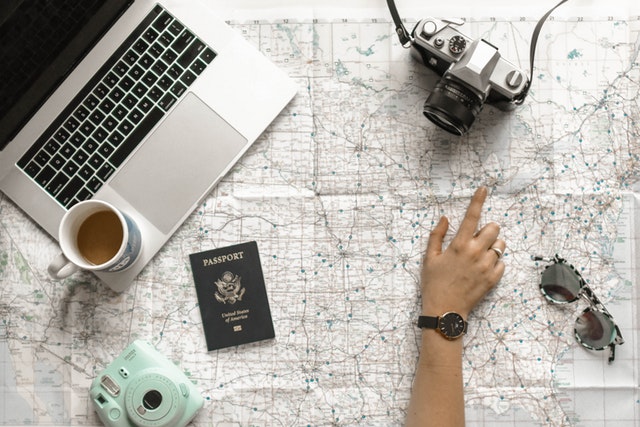 During the holiday season, traveling can be stressful because of fully-booked flights. Of course, everyone wants to travel during the holidays—it's the only free time most of us have. It allows us to step away from our routine and priorities for a while. But there is a lot to organize before going on vacation, and when it comes to planning, we usually rely on our smartphones. Fortunately, traveling is much simpler now because of all the apps that help you navigate easily. If you have the best holiday travel apps on your phone, you're already good to go. 
If you're still organizing your itinerary or looking for the best flights and accommodations, I suggest you try using these apps:
Loungebuddy
What would you do if your flight was delayed, your phone battery is dead, and you have nowhere to go? Try to discover the nearest lounge at the airport. The Loungebuddy app will tell you which lounges you can access for a fee or for free, so you can have someplace to relax and settle down before or after a flight. Available on App Store. 
Spotted by Locals
Explore different countries like a local with this app. It contains full city maps and guides, and you can access all their features without an internet connection. Part of their vision is to "help cities cope with 'overtourism' by spreading tourists (and locals!) around areas and spots fewer tourists visit." Available on App Store and Google Play Store. 
Citymapper 
Let's face it: Commuting is a lot easier abroad. But this app can actually make it even simpler as it offers the fastest way to reach your destination by providing the best possible routes. It also notifies you when you're about to get off the bus, and it lets you check subway and trains that are offline. Available on App Store and Google Play Store. 
PackPoint Travel Packing List
Making a checklist can be stressful, especially if you don't know what to pack. PackPoint helps you select activities that you want to do on your trip, and from there, the app will offer a list of items to pack based on these activities. Whether it's a pool trip or a business trip, PackPoint has you covered. Available on App Store and Google Play Store. 
Hopper
Looking for the cheapest price for a plane ticket? Hopper can help you save up to 40 percent on your next flight! You will also be notified when there is a cheap plane ticket available. Also, just this week, Hopper released a new tool called "price freeze," which allows you to "freeze" a flight price you see. This means you can come back and buy it later at that price, even if the cost has gone up. Now, this is the life hack we've all been waiting for. Available on App Store and Google Play Store. 
Hotel Tonight
If you're one of those people who like to book last-minute, you'll find this app very convenient. Hotel Tonight offers last-minute deals, and you'll be able to book a hotel in just 10 seconds. It also has a daily drop feature that lets you book at even lower prices. Available on App Store and Google Play Store. 
Memrise
Aside from learning a new language, there are video clips of native speakers on this app that will help you memorize more phrases. The next time you are in your dream destination, you might find yourself speaking another language.  Available on App Store and Google Play Store. 
Photo courtesy of Pexels
For the latest in culture, fashion, beauty, and celebrities, subscribe to our weekly newsletter here  
Follow Preen on Facebook, Instagram, Twitter, YouTube, and Viber
Related stories:
Listen, solo travelers: Affordable rooms aren't always the best
Mini travel items you didn't know you needed
Passport holders that will have you feeling like a pro traveler
Preen Picks: Planner apps to help you get your sh*t together
Your hair shouldn't suffer when you're traveling to a foreign city