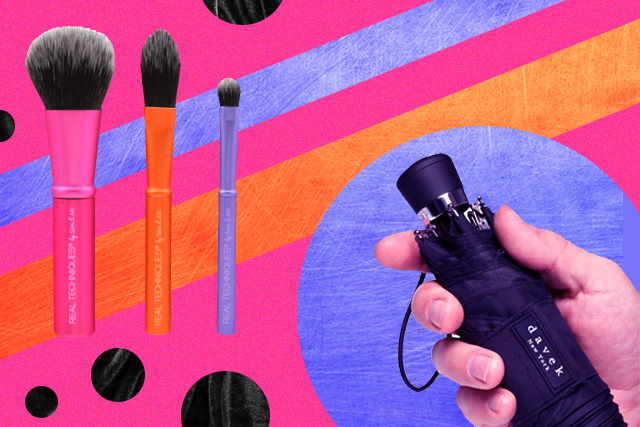 Traveling can be hectic, especially since you have to cutdown all of your essentials into one suitcase. Debating what you can and can't live without on a trip is definitely not an easy feat. But, before you think of leaving some of your favorites behind because of space constraints, check out these mini items that could do the trick.
Muji Portable Aroma Diffuser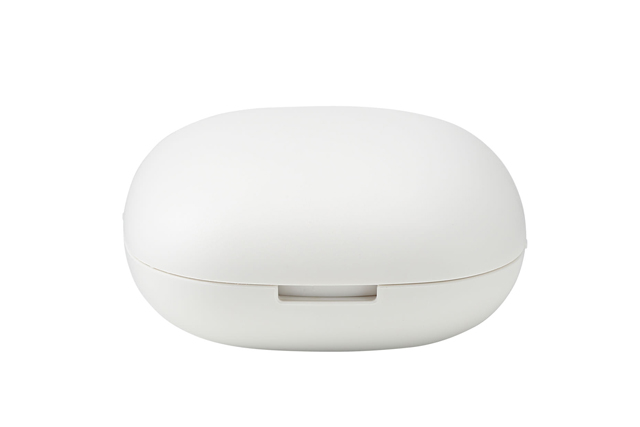 I'm particular about smells and I love candles. But, when traveling, bringing one along isn't ideal. The next best option is a potable diffuser. This one is so small, it could even fit in your handbag. It's rechargeable and you just need a few drops of essential oils to get it going. Complete the ultimate destressing trip with this aroma companion. Available at Greenbelt 3.
Tweezerman LED Lighted Mirror Mini Size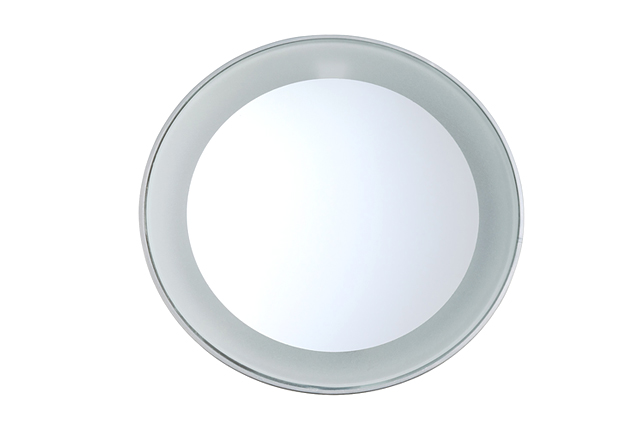 One of my favorite features of some hotels, is the vanity mirror that usually has an LED light. However, not all hotels have them and if you're staying at an Airbnb, the chances of them having one is low. So, just bring one with you. This is travel-sized and even has a suction on the bottom so you can stick it on a wall to use it hands free. Definitely adding this to my travel kit. Available on Zalora PH.
Typo Shower Speaker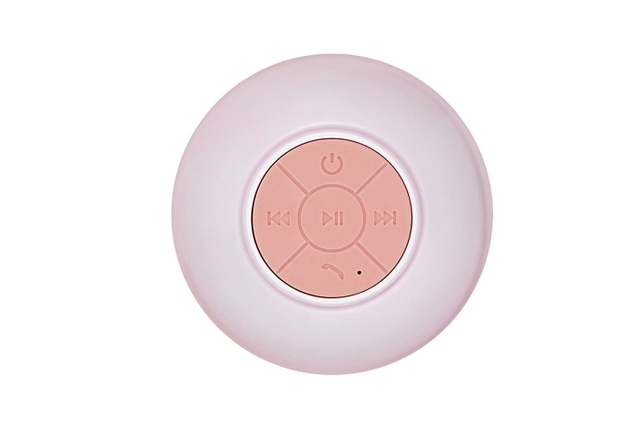 Music is essential when traveling. Whether you want to listen to some tunes by the beach, in your room, or even in the shower, you can use this one from Typo. Another option is to use it to catch up on your audiobooks and podcasts. Available at Uptown Mall.
Glamcor Mini USB Portable Hair Iron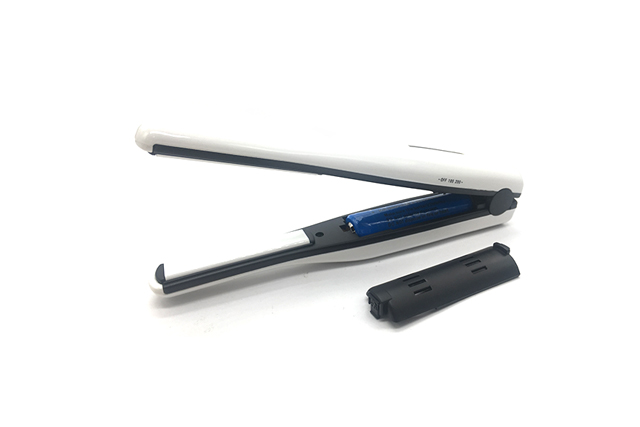 Cutting down your beauty routines while on a trip can be difficult but you don't have to sacrifice too much. If you're one to style your everyday, leave your full-size tools at home and cop a mini version. This one is USB-powered and will get the job done. Do the usual straightening or switch it up with curls. Available at Suesh branches.
Real Techniques Mini Brush Trio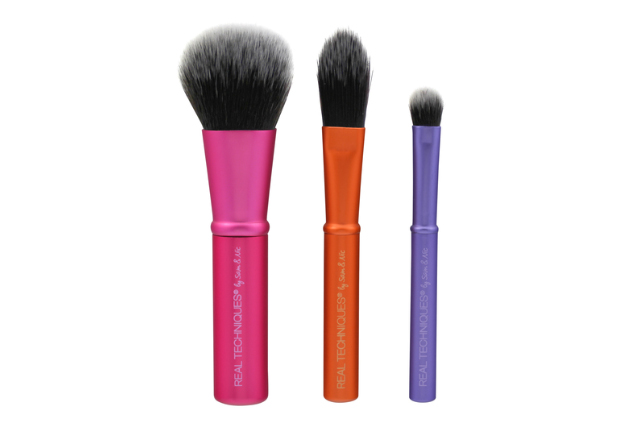 Makeup is another element that has to be edited while packing. One of the items that has saved me some space is the mini brush set. Let's be real, you won't be applying a full face of makeup on the daily. This set has the essentials you would need for simple looks. The brushes can also be used for multiple steps. Also, they're just so cute! Available on Kalm Cosmetics.
Decor Craft Inc. Mini Flask Keychain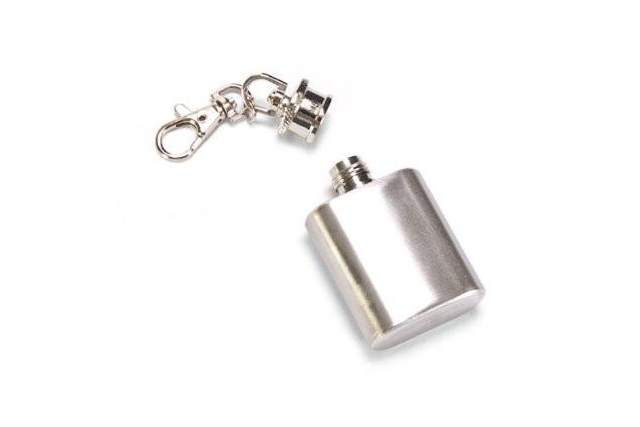 Heading off somewhere cold soon? Staying warm can be a challenge so don't forget to layer up. Oh, you can also have a splash of alcohol on hand too. Just a small shot of alcohol can warm up your insides. Fill this tiny flask up and whip it out when needed. Available at Quirks branches.
Bizond Handheld Garment Steamer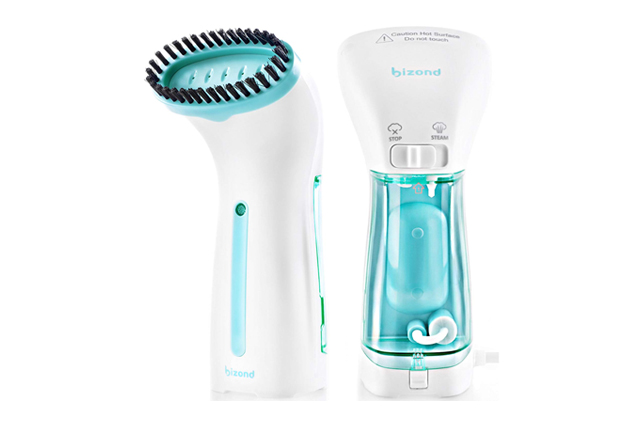 When packing a suitcase, you always have to be strategic, not just because of space. You want to make sure that you control the amount of wrinkles on your clothes. Hotel pressing services can be expensive but you can save cash by bringing your own steamer. This one is handheld so you can steam easily. It's also more fun than it sounds, trust me. Available online.
The Davek Mini Umbrella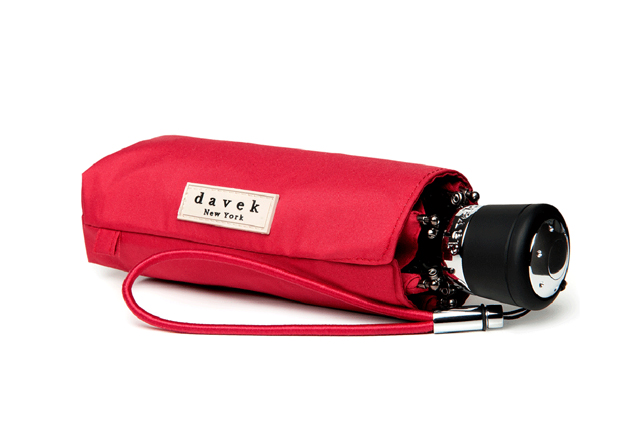 One travel essential you should never forget is an umbrella. Most are bulky and hard to pack, so find one that's foldable. This one isn't just collapsable, it's so small that it can fit right in your pocket. Throw this in your bag and know you'll be covered when it starts to pour. Available online.
Art by Marian Hukom
For the latest in culture, fashion, beauty, and celebrities, subscribe to our weekly newsletter here  
Follow Preen on Facebook, Instagram, Twitter, YouTube, and Viber
Related stories:
Preen Gift Guide: Upgraded travel essentials for your jet-setter buddy
Don't forget to pack these handbag essentials when traveling
Fukuoka and Nagasaki: Half-day itineraries from a beginner traveler
Don't travel without copping these luggage essentials