In terms of my travel bucket list, Japan is somewhere up there along with Italy. The country is so expansive that I don't even know where to go first. But last week, thanks to Royal Caribbean Cruises' Shore Excursions, I got the chance to tour Fukuoka and Nagasaki.
Here's the thing: We only had one day for each spot and we had to be back to the ship before sunset. Frankly, it's not a lot of time to explore everything. But I'm also here to tell you that it's still possible to immerse yourself in Fukuoka and Nagasaki even if you just have half a day. Here's an itinerary and fact sheet for when you visit these two scenic locations.
Fukuoka
Kushida Shrine
Kushida Shrine is found in Hakata, downtown Fukuoka. It's famous for holding summer festivals—Hakata Gion Yamakasa and Hakata Onuchi. Before you enter the shrine, you'll encounter a well with three crane sculptures. It's said that you'll get longer life and youthfulness when you drink the fresh water. Matcha explains, "The proper method for drinking this water is to take it in three steps: for the first, drink while praying for your own longevity, second for that of your family and finally for that of any friends or partners you may have."
Upon entering, you'll find several omikuji or paper fortunes tied on shelves. You can get one by dropping ¥100 in the "machine" where you can get a fortune in Japanese, English, Korean, Chinese, or Taiwanese. After you read what it says, you can tie it on a shelf's wire so there's a greater chance for your fortune to come true. You can also keep the omikuji if you want.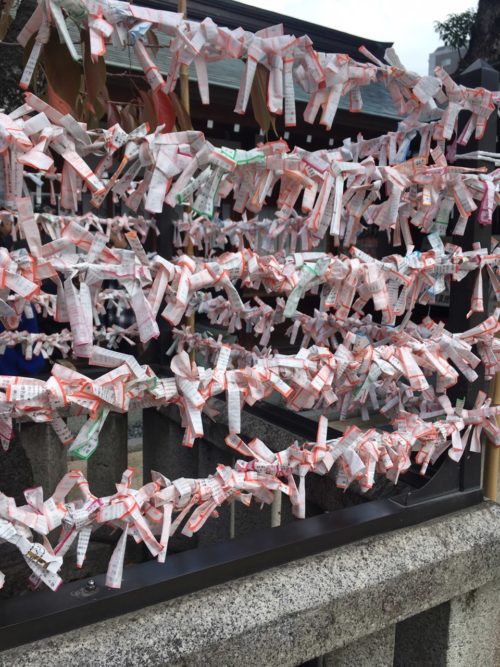 There are also large festival floats called Kazari Yamakasa on display within the shrine. It's usually re-made every July 1st, but when we were there, we saw elements of samurai warriors and mystical beings from Japanese history and lore.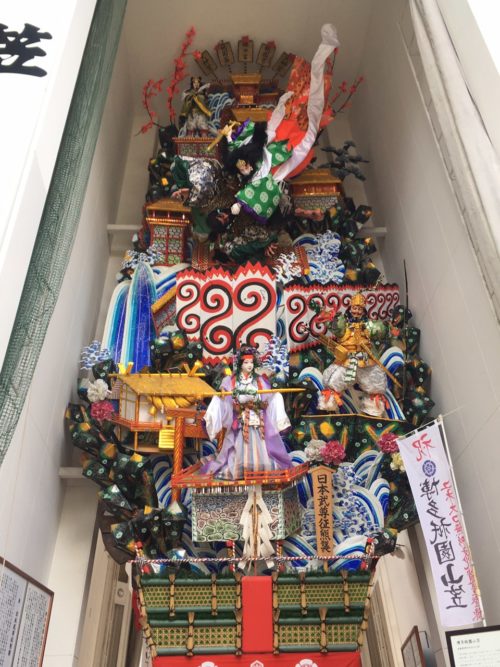 Ohori Park Japanese Garden
This park has no shortage of greenery and photogenic locations. At the center, you'll find a large pond garden which is surrounded by artificial hills on the east, south, and west sides. You can also find small waterfalls and fish (large Koi and catfish) swimming around.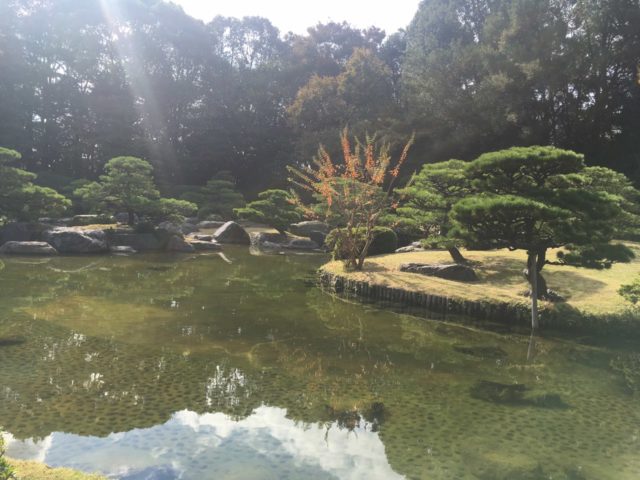 Aside from the flora, our tour guide, Yoko, told us, "You will find teahouses in the park [where you can experience a traditional tea ceremony]." Right next to them are tea gardens where we spotted two couples posing for their prenup photos. Awww.
Fukuoka Tower
"Japan's Tallest Seaside Tower" is 234 meters tall and only has five floors. The ground floor has souvenir shops, restaurants, and a 7-11. The third floor has a café where you can get cakes and matcha ice cream, and also attach a love lock with your significant other at the Lover's Sanctuary. (The pink or gold locks cost ¥1,000 each and you can get them in a vendo machine.) There's also a gourmet restaurant for date night at the fourth floor.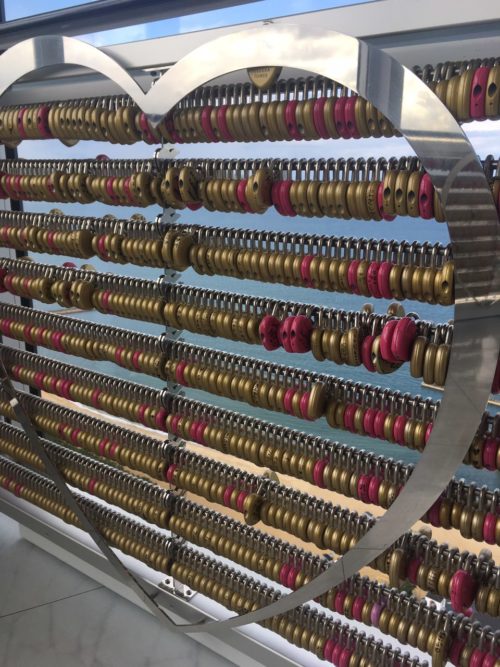 The top floor is the observation deck where you can see all of Fukuoka here and Hakata Bay. It may not be for people who are scared of heights (like me) but the view is A+.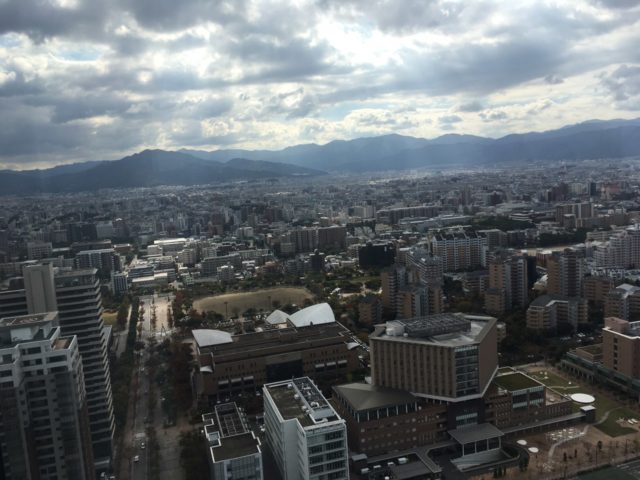 Tenjin
Tenjin is the central shopping district of Fukuoka. But since we only had limited time, we weren't able to explore the many stores in this area. Instead, we found Hakata Ramen Zen Senshuji in one of the alleys. It's a traditional ramen joint with less than 20 seats and you can watch as the cooks assemble your bowl of noodles. You're also encouraged to eat your ramen and go to give way to other customers waiting in line. When you enter, there's a vendo-like machine where you insert your payment and punch in your order. I got a shoyu ramen with fried garlic and soft-boiled egg for ¥480. Not bad for the price.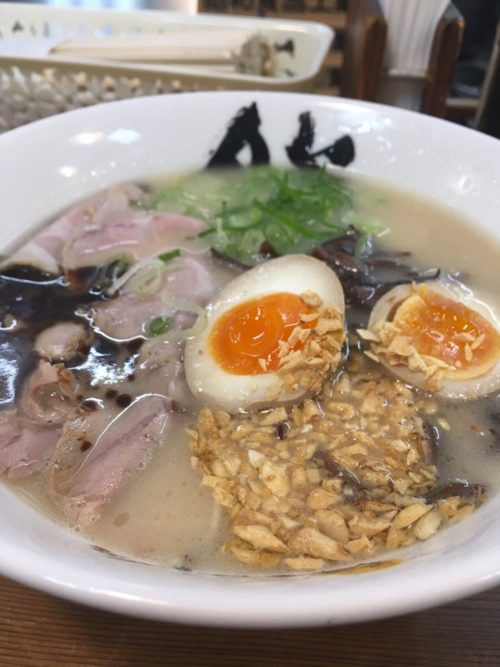 Nagasaki
Nagasaki Atomic Bomb Museum
If you listened to your history lectures, you'd know that the US dropped an atomic bomb on Nagasaki on Aug. 9, 1945, just three days after Hiroshima. Our tour guide, Eriko, shared that while the tragedy was devastating, the citizens of the city make it a point to not hide this part of their history.
Before entering the museum, there are several statues with themes of peace, like this golden one featuring schoolchildren. Eriko said this symbolized the young kids who were killed in the bombing. There are also origami cranes, tied together with string found inside and outside the museum, to symbolize the innocent lives lost. This is also to pay homage to the 1,000 origami cranes that two-year-old Sadako Sasaki made before the bombing happened.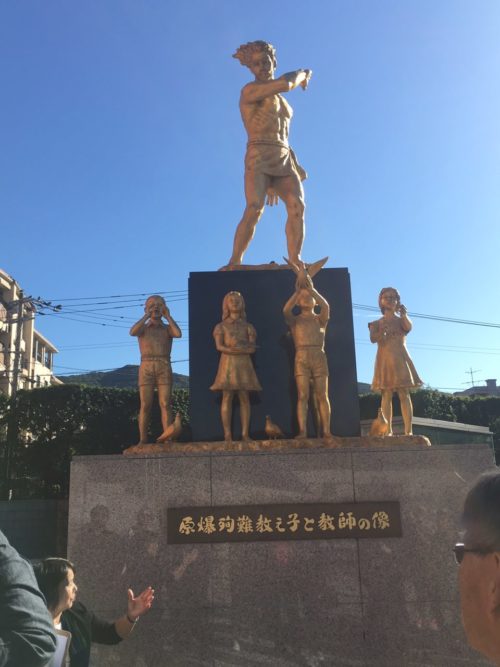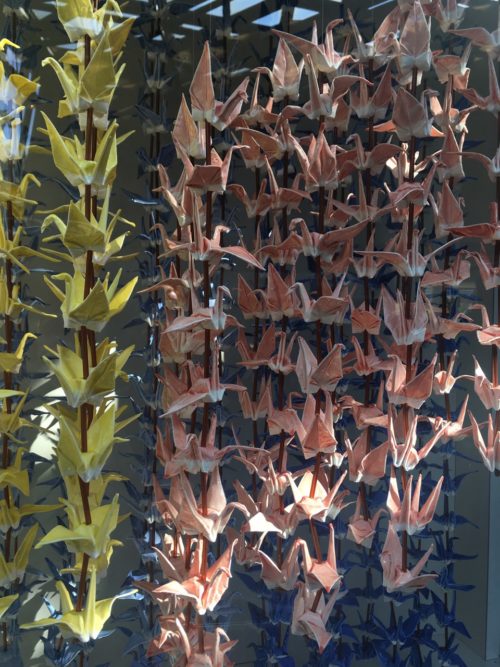 You can also see Ground Zero, where a black monolith stands to signify where the bomb had exploded and destroyed 500 meters of land. You'll see more of the devastation—the structural damage and what happened to the people—and history of the bombing in the museum.
I'll let the photos do the talking for now because I was certainly emotional while looking at the exhibits. You'll probably feel the same way too.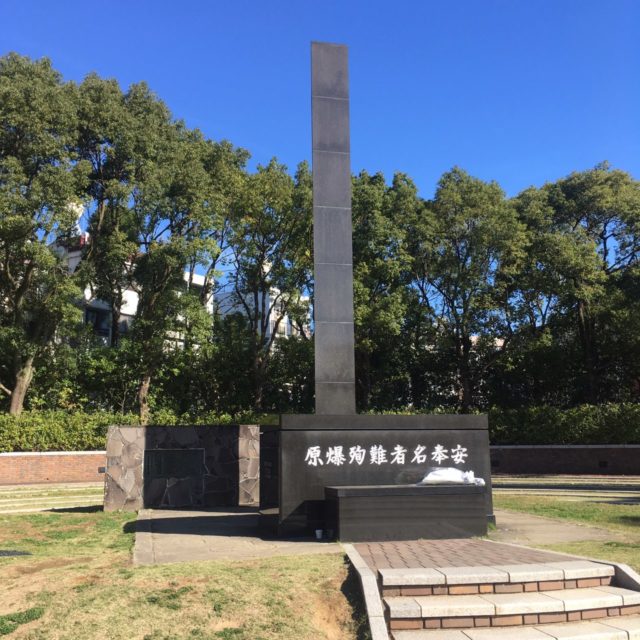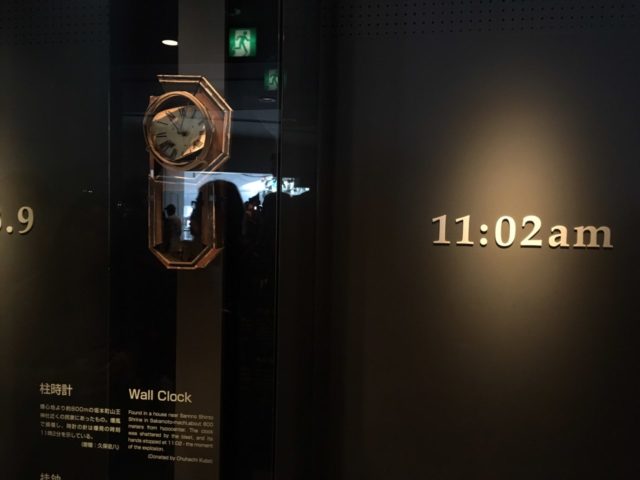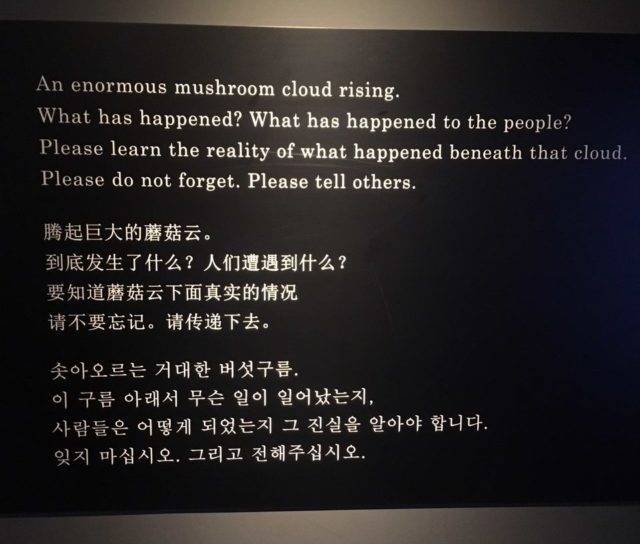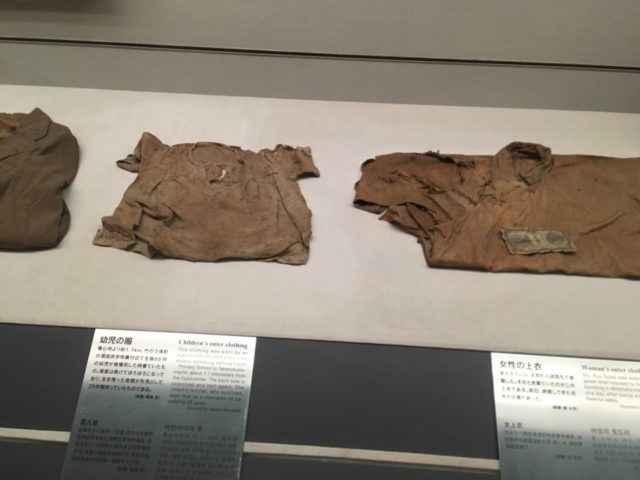 (BTW, don't forget to sign a petition in support of the Treaty on the Prohibition of Nuclear Weapons. You'll find a clipboard when you enter the museum.)
Nagasaki Peace Park
Right smack in the middle of the Peace Park is a huge statue by Seibou Kitamura. This is said to be a symbol of peace and hope. If you're lucky, you might even witness schoolchildren singing in front of the statue.
You'll also meet an old lady selling rose-shaped vanilla ice cream. Be sure to buy from her, okay? She's really sweet!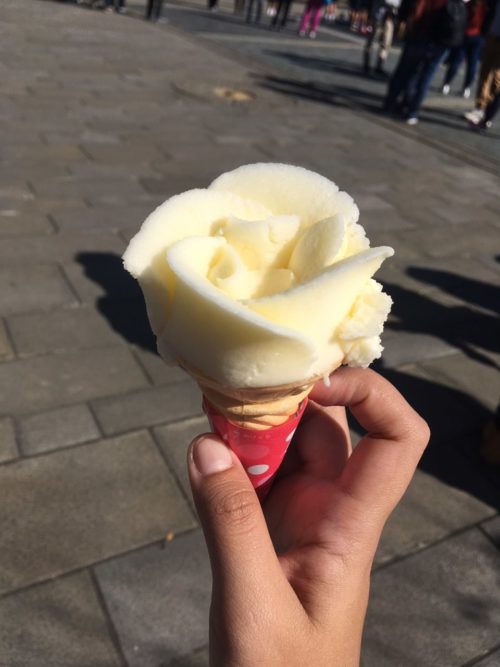 Chinatown and Hamano-machi Arcade
For me, Nagasaki is a walkable city so it gives you an opportunity to find restaurants (NOTE: Many close at 2 p.m. and reopen at dinner time!) and places to shop. You have two options: visit the local Chinatown or wander around Hamano-machi Arcade. I did the latter and found myself in Animate (an anime store) and a small clothing store. There's also a Daiso, a book store, and a few cafés. A Don Quijote is nearby as well.
Chinatown is mostly a good place to grab Chinese food (duh) and shop for more souvenirs.
Art by Marian Hukom
Photos by Jacqueline Arias and Zofiya Acosta
For the latest in culture, fashion, beauty, and celebrities, subscribe to our weekly newsletter here
Follow Preen on Facebook, Instagram, Twitter, YouTube, and Viber
Related stories:
What to do in Japan according to Scarlet Snow Belo
Five life lessons I learned in Japan
Mapping Jessy Mendiola's Japan trip
Lauren Reid goes on a haiku-writing spree In Japan