Just like baby fever, wedding fever exists very much. Usually this happens to people after they have attended a string of weddings or have seen the happenings on social media. In my case, it started when my boyfriend and I talked about getting married. Since then, I'm starting to spot the symptoms. We're not engaged just yet but we're engaged to be engaged, and now that I know it's there, I can't help but imagine the next steps—after he proposes, of course. One of us will bring it up once in a while and we'll discuss it for a few minutes but we haven't started anything just yet. Aside from getting my ring size checked (twice!) and having the wedding at the back of my mind, here's how wedding fever is treating me.  
Looking for pegs
Nothing is set in stone just yet but look for pegs for everything. I have saved posts of gowns, bouquets, decorations, etc. I fall into a blackhole on either Pinterest or Instagram where I just non-stop look for inspiration for a wedding I'm not planning yet. I'm just convincing myself that these pegs will come in handy eventually, if I can sift through the hundreds of posts that is.
Research
Again, we haven't really planned anything except for that we want something small and intimate. I already started researching on possible venues, if we decide to have it locally.
Wanting to talk about it all the time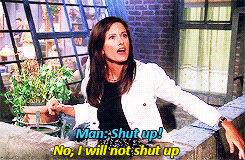 Not gonna lie, I'm actually really excited so i want to talk about it all the time. I don't but I want to. But, for the times when I can't hold it in, I turn to my future maid of honor and BFF and go on a texting spree. Bless her for not getting annoyed, yet.
Watching rom-com movies
Also, I found that I've been gravitating towards rom-coms more again. I have been rewatching old favorites back-to-back and I am not ashamed. The last one I watched was The Five-Year Engagement. If you haven't seen this yet, please do. You will laugh and cry and root for the couple when they hit all the roadblocks.
Photo courtesy of Unsplash
For the latest in culture, fashion, beauty, and celebrities, subscribe to our weekly newsletter here
Follow Preen on Facebook, Instagram, Twitter, YouTube, and Viber
Related stories:
Getting to know Priyanka Chopra based on her wedding registry
My boyfriend and I finally talked about getting married
Mandy Moore didn't wear a white gown to her wedding
Meghan Markle's something blue on her wedding day will make you swoon