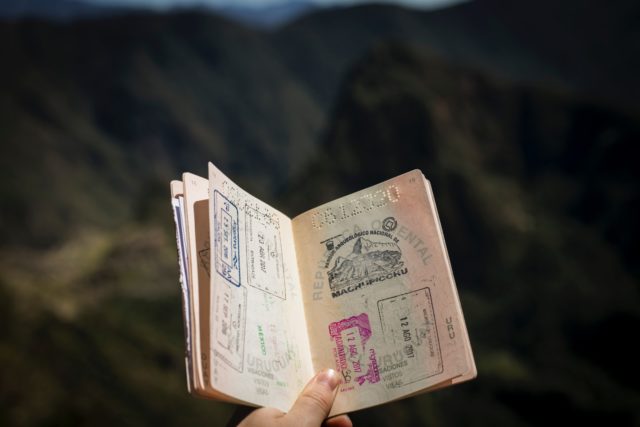 With the rise of seat sales and affordable Airbnb's, people have been traveling more and more. All of a sudden, visiting foreign countries isn't as unattainable as it used to be. Because of this, we've shared lots of tips and tricks for first-timers and jetsetters alike. We've listed down personal itineraries to mini items you didn't know you needed.
One thing I started to use just last year was a passport holder. I never had one before because the people who work at the immigration booths prefer you don't use one. However, just removing my passport from the case is no hassle at all. The benefits, I found, is the extra space you get. This way, I can keep all my other travel items in one place like a train card or boarding pass. A small pen holder is also very nifty. If you don't already have one, here are some you can get depending on your needs.
Personalized
Shop: Stylebox Passport Holder. Available on Instagram.
I'm the type of person who loves personalized stuff and I'm sure I'm not alone. Make your passport case extra special by getting your name or initials stamped on the cover. Pick from their variety of colors like black and taupe. You can also choose the shade of the stamp like gold, silver, and rose gold.
Anti-theft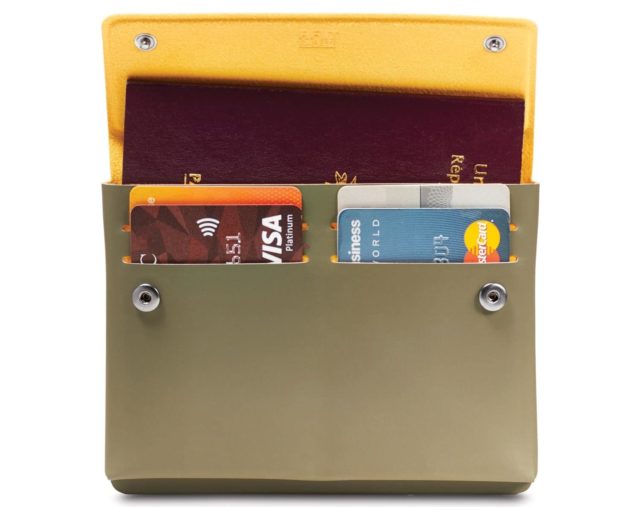 Shop: Pacsafe RFID-safe TEC Passport Wallet. Available at Rustan's Makati.
Keep your data secure by using an RFID-safe passport case. It has one main compartments for your passport and three separate slots for other cards and IDs. The lining is microfiber and the material is ultra lightweight and heat-welded. If anyone tries to swipe your credit card information, they will be so disappointed.
Multi-purpose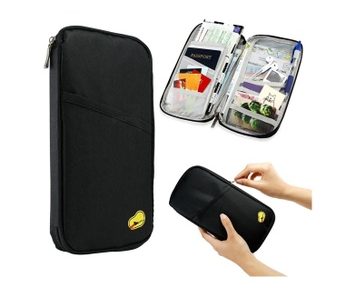 Shop: Latest Gadget Organizer Wallet. Available on Zalora PH.
Make sure you have all your travel essentials by carrying a multi-purpose case. Aside from the passport slot, this also has a flap for your boarding pass, tickets, maps, and other cards. There is also place for your pen and even enough space to keep your headphones. It's a good accessory to keep all your travel documents in one place.
Combo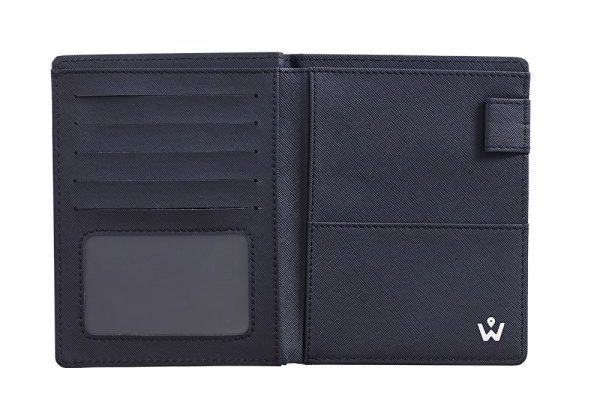 Shop: Wanderskye Premium Bag Tag and Passport Cover Set. Available at Glorietta 3.
Have your travel accessories match with this passport holder and luggage tag set. Bonus: They're both made from vegan leather. The case has a main slot for the passport, compartment for cash, a pen holder, and additional card slots. This duo is perfect for work trips.
Luxury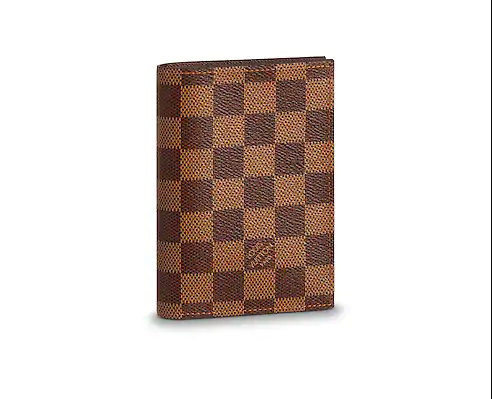 Shop: Louis Vuitton Passport Cover. Available at Greenbelt 4.
If you travel a lot and want to splurge, go luxury. This one from Louis Vuitton has their classic Damier print in brown. The inside features the passport slot, four card spots, and a flat pocket where you can place another ID or even your boarding pass. Using this for travel is the subtle flex we're here for.
Trendy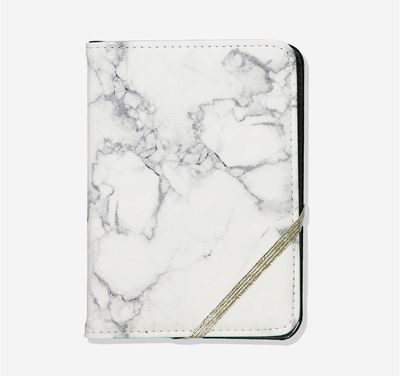 Shop: Typo Passport Holder in Marble. Available at Uptown Mall.
You can also let your passport holder reflect your personal style with different designs. Typo has lots like this marble one, a map drawing, and even animal print. This one is pretty simple but has an elastic band you can use to keep it closed, making sure nothing falls out while you're walking around the airport.
Standard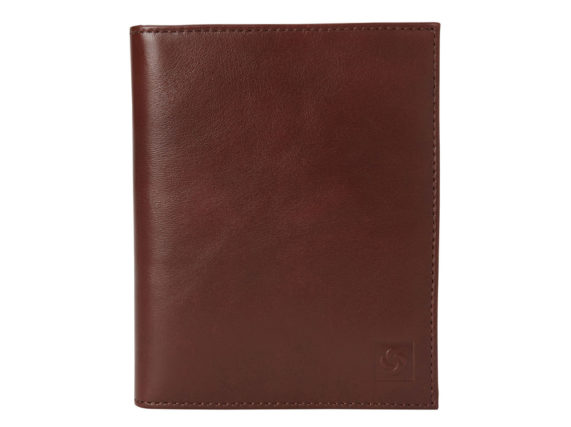 Shop: Samsonite Leather Passport Case. Available at Greenbelt 5.
For those who just want the bare minimum, this is your pick. There are seven card pockets, more than enough for your credit cards and IDs, a passport slot, and a compartment for bash. There is an additional slot where you can keep receipts or other bills if you're changing currency. The only choice you have to make is whether you want it in black or brown.
Photo courtesy of Unsplash
For the latest in culture, fashion, beauty, and celebrities, subscribe to our weekly newsletter here  
Follow Preen on Facebook, Instagram, Twitter, YouTube, and Viber
Related stories:
Mini travel items you didn't know you needed
Preen Gift Guide: Upgraded travel essentials for your jet-setter buddy
Don't forget to pack these handbag essentials when traveling
Fukuoka and Nagasaki: Half-day itineraries from a beginner traveler