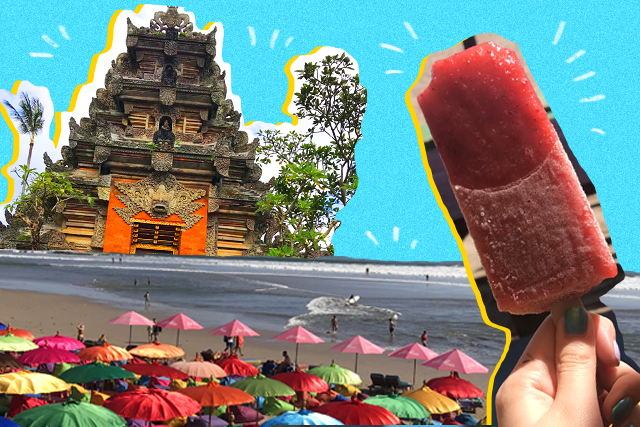 Bali, Indonesia has become a very popular destination this year. If you don't know someone who has been, you've probably seen people posting about wanting to go. After two of our friends went earlier this year, my boyfriend and I decided that our next trip would be to Bali. After months of planning, we finally made our way. We were faced with a lot of problems, like the airplane that blocked the airport runway, but we made it!
We had one whole week to enjoy and so many spots on our itinerary, we weren't sure how to hit them all. There is so much to do and see but for those of you who are planning to go, I wanted to come up with a one-day schedule you could take inspiration from. It was difficult to pick just a few activities, but I feel like this is a good place to start.
If you have any other questions about what to see, how to get around, etc. Leave a comment below and I'll do my best to reply.
8 a.m. Breakfast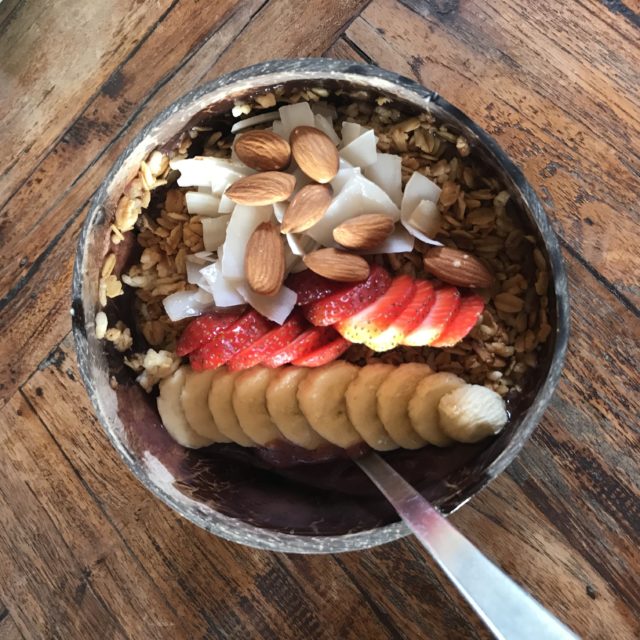 Where: Shelter Cafe, Jl. Drupadi 1 No. 2b, Seminyak
If you wake up early enough for breakfast, or even brunch, head over to Shelter Cafe. It's tucked away on a side street so keep your eyes peeled. The first thing you will see is Nalu Bowls on the first floor. If you're in a hurry, you can grab something to eat outside, but I suggest sitting on the second floor. There you will be surrounded by air plants and a cool breeze. Their menu consists of different meals like Eggs Benedict and fruit smoothies. You can also order a smoothie bowl, like Nalu Bowls' Mavericks, which is topped with strawberries, bananas, and shredded coconut.
10 a.m. Beach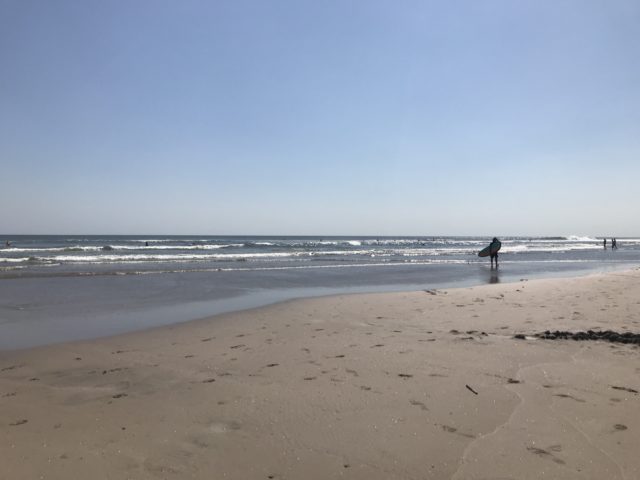 Where: Seminyak beach
Once your tummy is satisfied, head on over to the beach. Some resorts have their own space on the beach where you can set up for free so check if your hotel has that. If not, there are also lounge beds and umbrellas that you can use but for a fee. Another option is to just bring a beach blanket and find a spot where you can lay and relax.
12 p.m. Lunch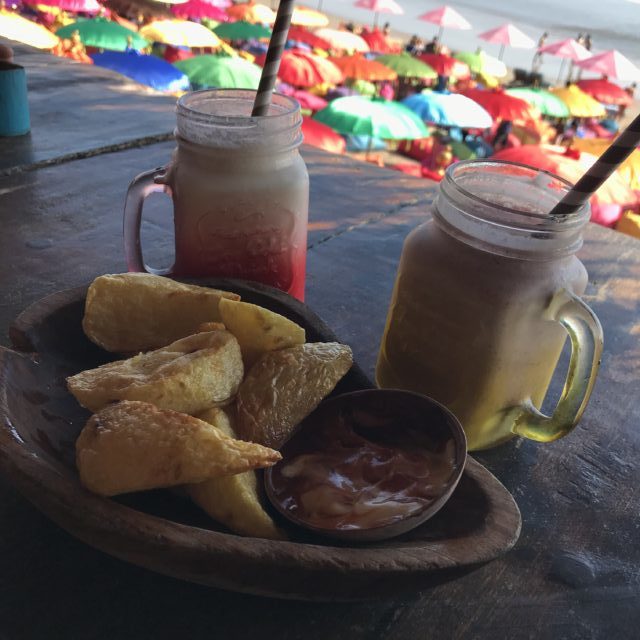 Where: La Plancha Beach Bar & restaurant, Jalan Mesari Beach, Seminyak
Along the beach, there are also lots of restaurants you can check out. A popular choice is La Plancha. You've probably seen their colorful umbrellas and beanbags on Instagram. The food is pretty good too. Aside from your meal, I suggest ordering a milkshake, hand-cut fries, and a popsicle to cap off your meal. It is important to note, however, that if you want to stay on one of the beanbags, they don't set them up until late in the afternoon.
2 p.m. Spa
Where: Bodyworks, Jl. Kayu Jati No. 2, Petitenget, Seminyak
We came across so many spas in Bali but while doing some research, we settled on Bodyworks. I suggest getting the full body massage. They also have other services like nail care, hair, and waxing. The massage rooms are unlike anything I've seen. Everything was a bright blue color complete with flowers.  
4 p.m. Walk around
Where: Eat Street
Eat Street is a popular spot in Bali and not just for the food. There are also shops that you can visit. Take some time in the afternoon to walk around and explore before dinner time.
6 p.m. Dinner
Where: Merah Putih, Jl. Petitenget No. 100x, Kerobokan, Seminyak
Picking a place to eat in Bali is actually very difficult because there are so many options. Pretty much everywhere we ate was good. But for something more fancy and special, check out Merah Putih. You can also make a reservation online before your trip. I recommend ordering the Sate Maranggi for your main dish. It is charred wagyu short rib and it's good for two.
9 p.m. Drinks part I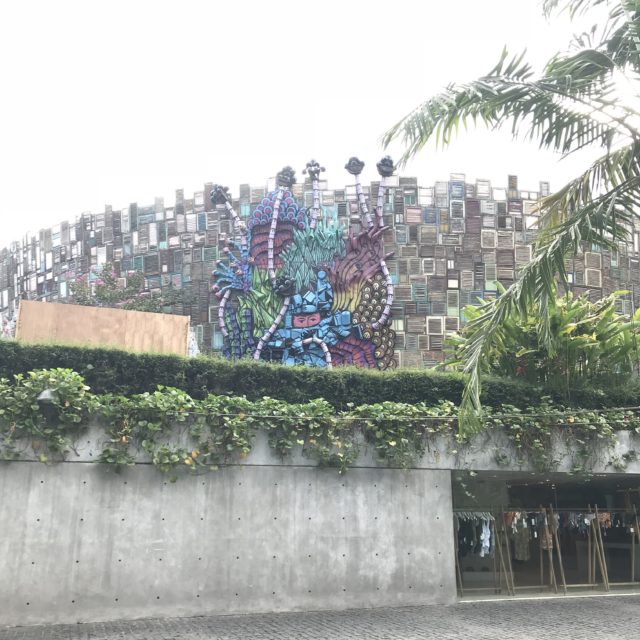 Where: Potato Head, Jalan Petitenget No. 51, Seminyak
Potato Head is also a must-go when you're in Bali. Not only is it a great place for music, but the venue is beautiful as well. Book a table and have some drinks here to start the night. You can also check their website for upcoming events. While we were there, we were lucky enough to catch Kamasi Washington, an American saxophonist and his 12-piece band.
12 a.m. Drinks part II
Where: The Den, Sea Vu Play, Jalan Petitenget, Badung
For another round of drinks, you can change up the scenery and head to another bar. My boyfriend found an event where an international DJ he wanted to catch was playing so we made our way there after Potato Head. The Den is actually tucked away in another restaurant called Sea Vu Play. The windows were covered with newspaper so you couldn't see inside. The venue wasn't too big but it was a great place to hit up the dance floor.
Bonus!
La Laguna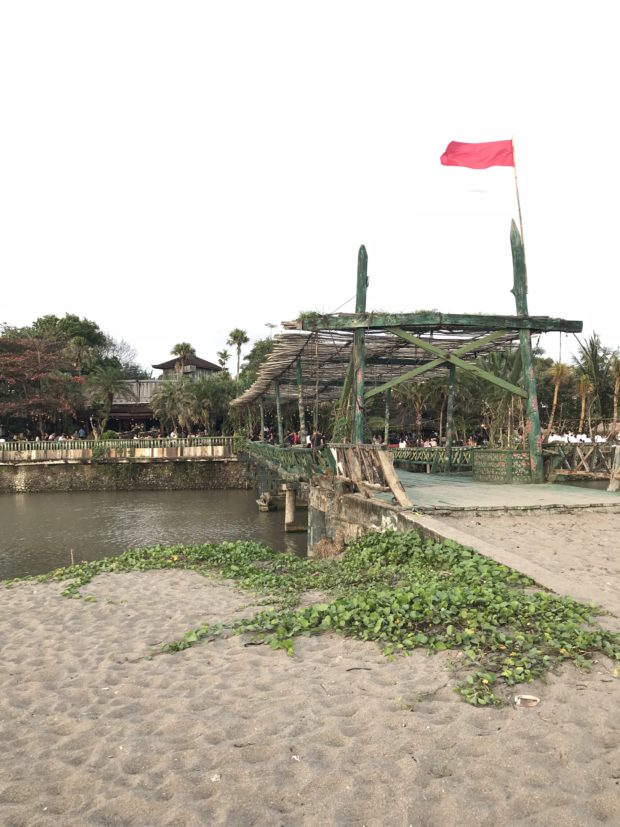 If you have time during your trip, plan on going to Canggu as well. There you can check out The Slow, and my personal favorite, La Laguna. This is a restaurant with access and a view of the beach. We went on a Sunday afternoon where there was a market so you can shop for clothes, jewelry, and food. This is also a good spot to watch the sunset. Located at Jalan Pantai Kayu Putih, Berawa, Canggu
Teba Sari Bali Agrotourism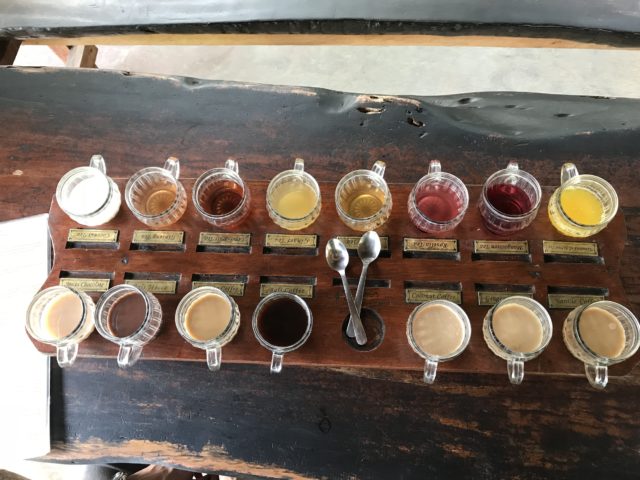 I also recommend planning a day trip to Ubud. It's about an hour-long trip from Seminyak. This is where a lot of the rice fields are. There's a lot to do like visit the palace and art market. If you're a fan of coffee and tea, make a stop at Teba Sari Agrotourism. Here, you'll get a tour of how coffee is made. You will also be given a sampler of their different coffees, teas, and chocolates for free. You can also buy your favorites at the gift shop after. Located at Jl, A.A. Gede rai No. Br, Klingkung, Ubud
Art by Marian Hukom
Photos by Tisha Ramirez
For the latest in culture, fashion, beauty, and celebrities, subscribe to our weekly newsletter here
Follow Preen on Facebook, Instagram, Twitter, YouTube, and Viber
Related stories:
Catriona Gray's travel style is all about staying chic while comfortable
Five life lessons I learned in Japan
What are Toni Gonzaga and Alex Gonzaga doing in Rome?
Hunting, hiking, and chocolate making: What to do in New Zealand