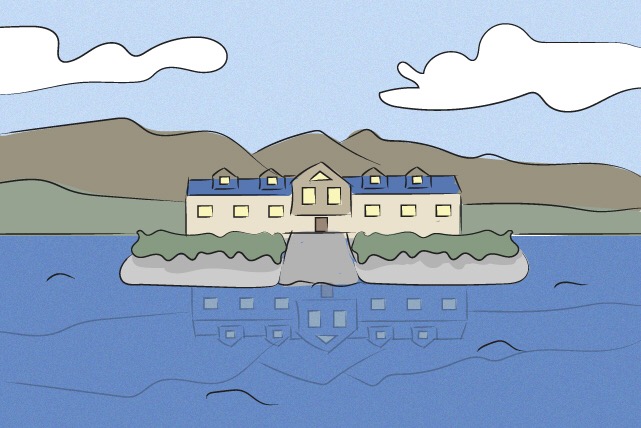 New Zealand. To me, this place will always be intirguing since it's where The Lord of the Rings trilogy was filmed. To the rest of us, it's been a subject of interest given Anne Curtis and Erwan Heussaff's recent nuptials. The newlyweds enjoyed the place a lot as they went on a road trip shortly after they exchanged vows. It then makes one curious if it's worth booking a trip to the southern hemisphere.
If ever you're interested to visit or if you want to switch up your usual itinerary, here are some of the stand out activities you have to hit up at NZ.
Go on a Hobbiton Tour  
This is a big D-U-H if you're a Tolkien geek. If you want to see as many spots in New Zealand as possible while taking on Peter Jackson's Middle Earth, this is it. Hobbiton Tours offer private tours but also specialized trips to The Shire, The Green Dragon Inn, and also a Trilogy Experience. Do all of them or zone in on your favorite one. If you're a foodie, you will also enjoy the Evening Banquet Tour so you can experience Middle-Earth at dusk. Book your chosen journey here.
Hoard some chocolate at Cadbury World
Not going to lie, I have been dreaming about this place since I saw it in Erwan and Anne's Instagram Stories. You can book a one-hour tour to learn about the history of Cadbury and watch how the chocolate is made through the Sensory Lab. It's capped off by a visit to the chocolate fall. If that's not enough, you can also stop by the cafe. Who is willing to clock in extra hours at the gym for this? You can learn more about Cadbury World here.
Rent a Wild Lodge
Check into a accomodation like the Treetops Lodge & Estate so you can enjoy the great outdoors. You wouldn't get to fully understand New Zealand without doing so anyway. At Treetops, you'll be in the middle of an 800-year old forest where you can try horseback riding, trout fishing, and hunting. To cap it off, you can have indigenous food walks and cooking lessons. Conde Nast Traveler lists down a few other wild lodges to visit, depending on where you are in New Zealand.
Relax at Waiheke Island
Travel + Leisure lists this island as the best when in New Zealand. All you need to do is take a 40-minute ferry ride from Auckland. Here you can enjoy a hike, zipline across the coastline, and appreciate the works of the many artisans settled there. Plus there's some wine-tasting too in the local vineyard. Who says you can't have it all?
Spend a weekend at Wellington
If you still need a taste of the city, visit Wellington. Vogue Australia reports how the destination is Lonely Planet's "Coolest Capital in the World." You'll lose yourself in the various restaurants, culture centers,  and even craft beer spots. If you're thinking of spending a few nights here, consider booking a room at the QT Museum which doubles as a hub for various arts and hotel.
Art by Lara Intong
Follow Preen on Facebook, Instagram, Twitter, Snapchat, and Viber
Related stories:
Post-Wedding, What Are Anne Curtis and Erwan Heussaff Up To?
A Peek Into Anne Curtis and Erwan Heussaff's Pre-Wedding Party
Seven Instagram-Worthy Eats Down Under
These Travel Apps Will Help You Find Flights and Secret Destinations